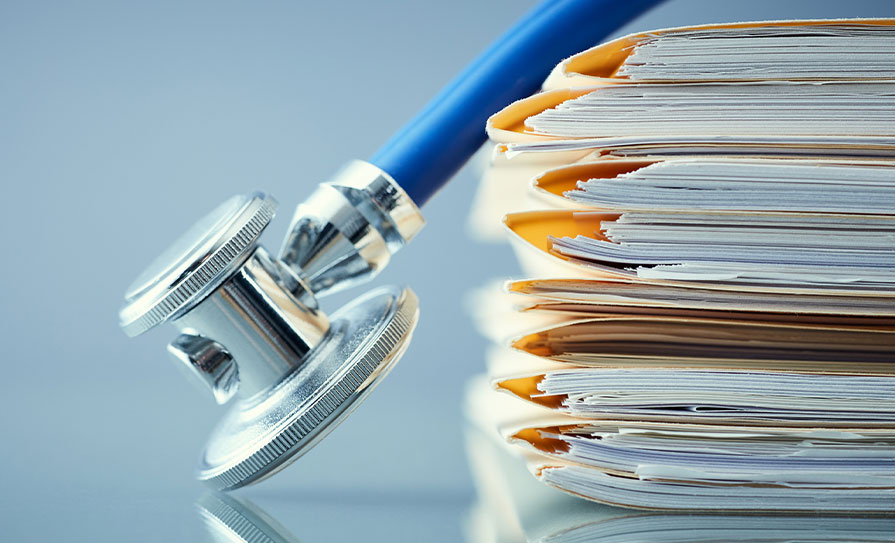 The recently published Medical Workforce Intelligence Report 2021 stands out from previous reports in that, for the first time, the Medical Council has provided summaries of the key risks it has identified.
According to the Council, concern for patient safety is "at the core of the five specific risks" outlined.
The first risk is that, while there is an increase in doctors on the general division, the Council notes consultant and specialist posts are not being filled.
The Council also states there is a "considerable proportion" of NCHDs required to perform the duties of hospital consultants.
The reliance on international medical graduates is another problem identified by the Council. The majority of NCHDs are trained overseas and do not have access to specialist training in Ireland.
The next risk is the continued non-compliance with the European Working Time Directive (EWTD). In 2021, over one-quarter of doctors reported working more than 48 hours a week, in contravention of the EWTD.
Finally, the Council points out that acute doctor shortages within the Irish health system, especially at skilled and experienced consultant level, affect quality of care, and can undermine patient safety.
In 2021, doctors cited family and personal issues, lack of training opportunities, inadequate resourcing, and work conditions as reasons for withdrawing from the register.
"The wellbeing of doctors continues to be a central theme identified in the 2021 report and we need to address this, as we cannot afford the impact of this on patient care," according to the President of the Medical Council, Dr Suzanne Crowe.
"There are many issues which range from non-compliance with the European Working Time Directive, to lack of career progression; [NCHDs] performing the work of hospital consultants; reliance on international medical graduates; and the poor treatment of junior and non-national doctors.
"The risks are evident; we have unfilled consultant posts, there's ongoing growth in the general division of the Medical Council register, and our medical workforce continues to experience burnout, bullying, and working excessive hours. The responses from those withdrawing from the register tell a story and if we don't accept, acknowledge, and act on the deficiencies of our workforce now, patients will ultimately suffer."
The risks highlighted by the Council are well known to anybody following the health sector. Over the last number of years, doctors' representative groups have repeatedly expressed concern about the lack of specialist appointments and poor working environments. Despite these warnings, the underlying issues have failed to be addressed. So, the Medical Council's report is welcome in providing further evidence of the chronic workforce problems besetting the health service and making them more difficult to ignore for those with the power to change conditions for the better.