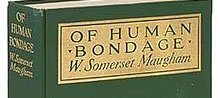 Towards the end of Somerset Maugham's coming of age classic Of Human Bondage (1913), the lead character Philip Carey is placed with a GP as a newly-qualified doctor. The GP in question, Dr South, is elderly and irascible. One of the chief subjects of his scorn are the young doctors who come to work as his assistants at his rural practice.
"The young men who were sent down to him knew only hospital practice and they came with the unconcealed scorn for the General Practitioner which they had absorbed in the air at the hospital, but they had seen only the complicated cases, which appeared in the wards, they knew how to treat an obscure disease of the suprarenal bodies, but were helpless when consulted for a cold in the head. Their knowledge was theoretical and their self-assurance unbounded. Doctor South watched them with tightened lips, he took savage pleasure in showing them how great was their ignorance and how unjustified their conceit."
A lot has changed in medicine over the past 100 years. For instance, Dr South is no fan of new scientific discoveries and scoffs at what is now called 'evidence-based medicine': "Philip was startled at Dr South's suspicion of asepsis, he had accepted it in deference to universal opinion, but he used the precautions which Philip had known were insisted upon so scrupulously at the hospital, with the disdainful tolerance of a man playing soldier with children." Such an attitude would probably see Dr South hauled before a Medical Council fitness to practice committee today.
But the tensions between general practice and the hospital practice outlined in the novel are as relevant now as when it was written. In this issue of the Medical Independent, we examine a new survey of final year medical students, which found that a reason why some students decide not to become GPs is because of the attitudes of other doctors. The survey found that "the negative perception of general practice by doctors from other specialities and classmates were the most important attributes negatively influencing students' perception of general practice". One of the authors of the survey paper, Dr Maitiú Ó Tuathail, argued that the structure of medical training, rather than the attitude of individual doctors, was to blame for this negative perception. According to Dr Ó Tuathail, a large part of the problem is the lack of exposure to general practice during medical training.
This lack of exposure is problematic on different levels. Most significantly, it dissuades students from becoming GPs. It also robs future hospital doctors of experiencing the true nature of general practice. While GPs can say they understand the challenges facing the acute system because of their medical education, they could argue the same cannot necessarily be said for consultants understanding the challenges in primary care.
Most experts agree that to improve the health service there needs to be better links between primary and secondary care. In this regard, the relationship between consultants and GPs is vital. Any measures that could improve that relationship should be considered. Countering the negative perception of general practice at medical schools through greater exposure to the sector would be a good start. The University of Limerick is already blazing a trail in this regard with students spending 16 weeks on GP placements. It is up to other colleges to follow suit.