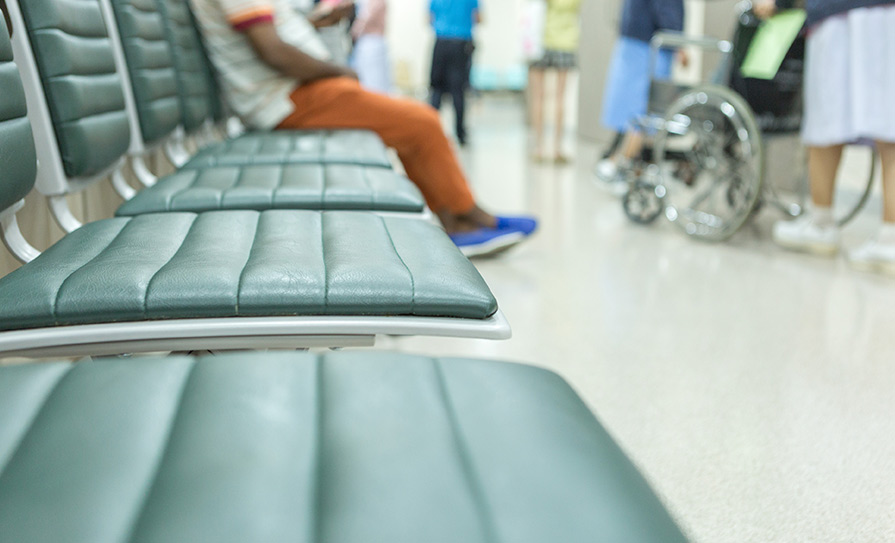 Sometimes it is easy to believe that any attempt at fully resolving the problem of crowding in emergency departments (EDs) in Irish hospitals is doomed to failure. It is 17 years since the then Minister for Health Mary Harney declared the situation in EDs as a "national crisis". The continually high number of patients on trolleys in EDs since then, including the record-breaking figures seen in recent years, are proof that this crisis has never gone away. The 2006 taskforce charged with examining the issue was chaired by Ms Angela Fitzgerald, who is the current HIQA CEO.
In an interview in this edition of the Medical Independent (MI), Ms Fitzgerald discusses the many and growing areas that the Authority is charged with regulating and/or inspecting. One of the inspection areas is EDs. HIQA produced an overview report at the end of last year based on its inspections of EDs against national standards. The findings of the report mirror those of the 2006 taskforce. Namely, it highlights the need for increased capacity, and more responsive governance and safety arrangements. Pointing to the plans for an additional 1,500 beds, Ms Fitzgerald told MI the Government seems to have finally accepted the argument that extra capacity is essential. The benefit of more beds for EDs was highlighted in HIQA's report on University Hospital Waterford (UHW) published earlier this month. An unannounced inspection of UHW's ED took place on 18 April 2023. On the day of inspection, the ED was functioning effectively and efficiently. Although a total of 258 people attended the ED on the day of inspection, there were no patients on trolleys awaiting admission to an inpatient hospital bed. Also, all patients were receiving care in dedicated treatment areas. While 61 patients were registered in the ED at the time, care was being delivered in a "calm and controlled environment".
According to HIQA, the management of patient flow in the ED was helped by the creation of additional capacity in UHW over the last number of years. The hospital had added 72 additional beds in a new block which has been fully operational since 2019. This has led to the hospital's current capacity of 510 inpatient and day beds. Ms Fitzgerald said that the report, and one on Beaumont Hospital, Dublin, which was published concurrently, are examples of "what really good looks like".
In this edition of MI, we also have articles previewing the IHCA Annual Conference and AGM by the Association's Secretary General and President. Both articles state that the Government's promise to build more capacity within the health system needs to be honoured. Prof Robert Landers writes that Budget 2023 will test the seriousness of this commitment.
Managing capacity is also important. But without more beds, and staff to cover those beds, it is clear that ED crowding and long waiting lists will be the limbo in which the health service is stuck for the foreseeable future.