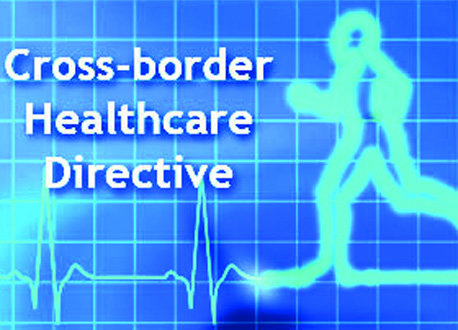 In 2017, the number of treatments reimbursed under the Directive rose to 2,011, at a cost of €4.4 million to the HSE.
The total figure for reimbursements in 2016 was 1,025, while the cost of reimbursements amounted to €1.4 million.
Under the directive, any public patient with a referral letter from their GP or consultant may obtain treatment in another EU member State and claim reimbursement from the HSE.
The CBD covers most areas of healthcare, including acute hospital procedures, dental care, speech and language therapy, as well as physiotherapy, disability and mental health services, but it does not cover travel costs.
Given our record-breaking hospital waiting lists, which currently total just under 700,000 for inpatient and outpatient procedures across the HSE, is it any wonder patients are increasingly turning to the CBD?
There is no denying that the directive is an absolute lifeline for many patients facing unacceptably long delays waiting for treatment in the Irish public system.
Just last month, 13 elderly patients from Cork and Kerry travelled on a bus together, organised by local politicians, to have cataract surgery in a private hospital in Belfast. The interviewed patients expressed relief and delight to have been treated promptly, after fearing going blind while languishing on waiting lists in their nearest hospitals.
It is a strange situation, however, where public patients can access care in a private hospital under the scheme — once it is outside the Republic. It is not surprising then that private hospitals from Northern Ireland, mainland UK, and other parts of Europe are now targeting this lucrative income stream and reaching out directly to doctors and patients in the Republic.
However some doctors, GPs in particular, have raised concerns about the lack of discharge protocols and follow-up care under the directive, as well as the potential for medico-legal issues if they refer patients to a hospital where they experience a negative outcome.
Meanwhile, the HSE is becoming increasingly concerned about the financial costs of the CBD. It has seen the cost of reimbursing patients under the CBD rocket from €29,000 in 2014 to €4.4 million last year.
This is money badly needed by our own health service, and, like the National Treatment Purchase Fund, treatment under the directive provides short-term solutions for individual patients, not the longer-term, system-wide solutions required to resolve our waiting list crisis.
However, the expectation is that CBD costs for the HSE will further increase this year as awareness of the directive grows, Brexit looms, and our appalling waiting list situation continues.