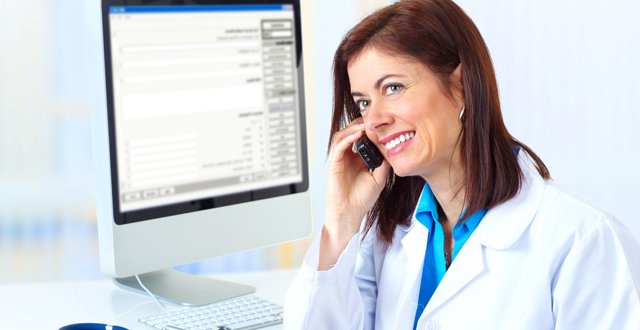 Earlier this year, Dr Sarah Fitzgibbon, a Cork GP, posted a tweet asking her followers if there was any appetite for an organisation specifically for women doctors in Ireland. The response was a resounding 'yes'. In no time at all, Sarah had founded the organisation, named it 'Women in Medicine in Ireland Network' (WIMIN) and organised the inaugural WIMIN conference. This took place in The Marker Hotel, Dublin, in September and attracted over 100 women doctors and medical students.
For me, the conference was a very positive experience. A chance to explore the challenges of being a female doctor, to applaud women's resilience and creativity, in managing family and career and to encourage younger doctors to forge their own paths in what can be a very rewarding and satisfying career.
If I had one regret, it was that the medical student who asked the panel the last question of the day, "what advice would you give to female medical students as we start out on our career?" had not asked this much earlier. I have no doubt it would have brought forth a wealth of wisdom from the participants.
Dr Emily O'Conor, an emergency department consultant and President of the Irish Association for Emergency Medicine, a woman well-qualified to give advice, responded to the question. Along with other words of wisdom, she stressed the fact that medicine involves hard work and being a woman is not an excuse for putting in less effort. Medicine involves hard work, whether you are male or female, but it is worth it. So many women, both now and in the past, have not had the opportunity to experience such job satisfaction.
As I drove the two-hour journey home, I resisted the urge to turn on the car radio and reflected instead on the advice I would be likely to give a young female, or indeed male, on the brink of their career. I came up with the following list.
Have a grand plan but do not hold it too tightly. Expect that your needs will change, and so will your goals. The only time to be absolutely certain about what you want is when you are in front of an interview board, trying to convince them you are the best person for the job.
Savour the progress you make towards your goals. Sometimes, the achievement of the goal is not as rewarding as the experiences you had along the way.
If you think of your career as climbing a ladder, it will always feel like an uphill struggle. Think of it as a pond, dotted with lily pads. There are lots of possible routes to the other side. If you need to rest a while to take stock, choose somewhere you feel safe and secure. If you have trouble getting to the next one, look for an outstretched hand and be prepared to clasp it.
If you want a clean house, and like me, do not consider cleaning a therapeutic activity, hire a cleaner. It will still be cheaper than therapy. It's the little things that cause the greatest stress.
Stay interested in your career, even when not in paid employment. Attend conferences, local CME meetings, complete online learning modules and keep in touch with your working colleagues.
Do not let breast-feeding stop you from attending events. Most small babies take up less space than your over-sized handbag and can be fed discreetly, in any setting. If you have older children, ask for crèche facilities. You may not get them, but at least you will have started a conversation.
Surround yourself with men and women who support and encourage you. Men may not understand your challenges, but neither do they see your self-imposed limitations. It has often been men who have encouraged me to step outside my comfort zone and told me I could and should do something that I would not have considered trying, due to lack of confidence.
If you have a partner, try to respect their view on gender roles, while at the same time being honest about your own. Subconscious beliefs, ingrained from childhood, need to be exposed and explored before they can be reconciled.
Ask for what you need, both at home and at work. It is impossible for others to know what you want unless you tell them. You may not get it, but there is no harm in asking.
Remember that the greatest obstacle to achieving what we want is often ourselves. Challenge your belief in your own abilities and recognise when it is these beliefs, rather than external circumstances, that are holding you back.
I look forward to being part of the WIMIN journey and I am grateful to Sarah for setting up the organisation. For more information, or to join, go to www.wimin.ie.