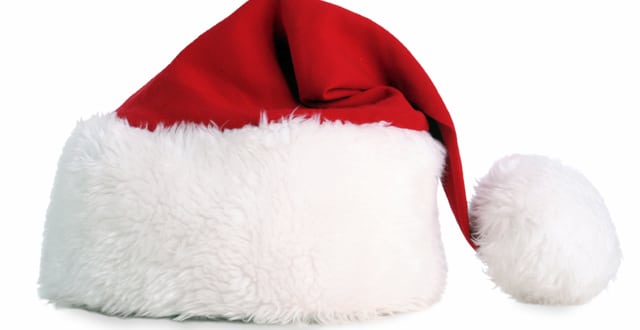 It's coming on Christmas.
They're cutting down trees.
They're putting up reindeer,
And singing songs of joy and peace."
The opening piano accompaniment to Joni Mitchell's song, River, with its resemblance to the well-known Jingle Bells, filtered through the low murmur of waiting room conversation and signalled the beginning of the Christmas season. For me, Christmas does not start with lights, decorations or stockings, but with the first 'Christmas' song on the radio. For the last few years, that song has been The Pogues' bittersweet ballad Fairytale of New York, the most-played Christmas song of this century. Both Fairytale of New York and River are not really about Christmas, as much as fractured relationships and broken dreams. But telling these tales at this time of year heightens the sense of heartache and loneliness. Just as Christmas can deepen the sorrow of loss, so too can it enhance the joy of giving and receiving. Embracing the Christmas spirit can be as simple as creating a bit of time and space to notice the increased opportunities for kindness and generosity and acting on them, when we can.
Once a week in the lead-up to Christmas a group of interns in St James's Hospital drop their bleeps into a box, grab a sandwich and a home-baked brownie, before lining up to form the Bleeping Interns Choir. For the next hour or so, they will not give a thought to the wards, the outpatient department, the theatre or the emergency department. Their bleeps are monitored by medical students who have been instructed to raise the alarm if anyone is in urgent need of an intern. Interestingly, despite the many bleeps recorded during those hours, very few have required an urgent response. If you are passing anywhere near this gathering, you might be tempted to stop and savour the melodious harmonies of Carol of the Bells, In the Bleak Mid-Winter, or Dona Nobis Pacem. And your day will be easier if you do.
Dr Anne-Marie O'Dwyer is responsible for setting up and directing the choir. As a dual trained consultant psychiatrist/physician and founder of the psychological medicine service at St James's, I am sure she is well aware of the impact this positive psychological intervention will have on staff and patients in the hospital and beyond. Singing in a group enhances social connectedness. Feeling connected, in turn, enhances feelings of compassion. Compassion is one of many positive emotions, and positive emotions improve problem-solving and increase social connectedness. Thus, the choir creates an upward spiral of wellbeing that spreads outwards, broadening thinking skills and building relationships.
Apart from the benefit of singing, I cannot think of any greater act of kindness to an intern than to confiscate their bleep for an hour in the middle of a working day. Being the recipient of an act of kindness makes people more likely to be kinder to others. When choir practice is over, these young doctors will return to the wards, theatres and clinics, much better equipped to be kind and caring than if they had been attending to the numerous tasks that others found for them to do in their stolen lunch hour. So, just as a small stone landing in water has the potential to change the whole pond; so too can one act of kindness cause a ripple effect throughout the whole hospital.
Catherine Reilly wrote recently in this paper about the HSE Values in Action programme. One of the recommendations of the programme is to try and do "an extra kind thing," in the course of a day. One person, commenting on Twitter, said that after a training session, she felt deflated. That she had no more kindness left. That she was tired being kind and resented being asked to do more. For many of us, kindness needs to start with ourselves. We need to first give ourselves what we need so that we can continue to care for others. There is no compassion without self-compassion. So inspired by the work of Dr O'Dwyer, and the fact that it is now officially Christmas, and because I am not likely to hear the Bleeping Interns Choir sing Carol of the Bells, In the Bleak Mid-Winter and Dona Nobis Pacem anytime soon, I am going to make do with adding them to my Christmas playlist and playing that list until I cannot bear to hear another Christmas song, sometime in mid-January. Just because it is Christmas and because that is what I think I need to do.
Wishing you all a happy and peaceful Christmas and New Year.