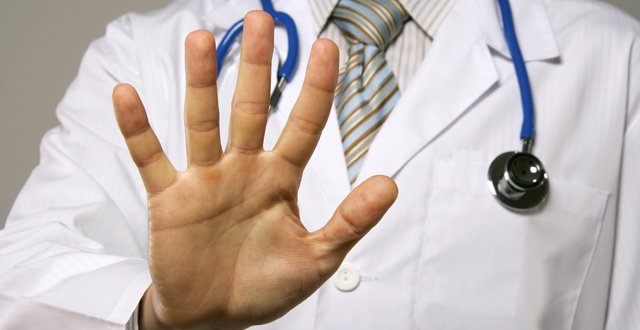 Many years ago, when I was a medical student, I went to stay in a friend's house for a weekend. Her brother, 'Seamus' (the names and exact circumstances have been altered), had just qualified as a doctor and was working as an intern. On Saturday morning, when Seamus arrived home, having been on-call on Friday night, his mother asked him if he would mind visiting Paddy, a neighbour and lifelong friend of the family, who had been unwell all week.
I stole a furtive glance at Seamus, to gauge his reaction to this request but was careful not to catch his mother's eye, in case she decided that it would be a good idea for his sister, also a medical student, and I, to weigh-in on the medical consultation.
'Was that how it worked?', I wondered. 'Was that what was involved in being a doctor? Being asked to examine friends, neighbours and family members any time they were ill?'
Seamus agreed to see Paddy but I could sense his unease and confusion which, at the time, I put down to lack of confidence in his new doctor role. He was, after all, only just qualified. Later in the afternoon, he reluctantly took his stethoscope from his bag (as yet, I didn't own one but made a mental note that once I did, I would carry it with me always for times like this), he suggested that his sister and I come along. I am not sure if he thought we might learn something, or if he simply wanted moral support. Seamus seemed awkward as he entered the house and said hello to Paddy. Not at all as you would expect him to behave towards a life-long friend of the family.
"Ah, Dr O'Conghaile," Paddy called out, extending his hand in greeting. "I'm delighted you came to see me. And how are you getting on in your new job?"
Seamus engaged in hesitant chit-chat but remained standing, looking more and more ill-at-ease. Eventually, he asked Paddy about his illness, a series of closed questions. Afterwards, the young doctor produced his stethoscope and performed a first-class honours respiratory and cardiovascular examination, after which he slowly and thoughtfully removed his stethoscope from his ears and bundled it up and put it in his pocket.
"So, what's the verdict?" Paddy asked, sitting back on his chair, completely at ease.
Seamus diagnosed a chest infection and recommended antibiotics. As he did not have a prescription pad, he said he would go to the chemist and see if they would give him some. Paddy thanked him and proceeded to engage us all in conversation but Seamus was suddenly keen to get away and muttered something about needing to get to the chemist before it closed, even though it was only 3.30 in the afternoon. At the time, I thought Seamus was unhappy with the outcome, or worried about missing something. It wasn't until after I qualified and found myself in similar situations that I began to understand something of his discomfort.
There are certain situations where doctors need to be allowed not to be doctors. There are certain situations where being asked for medical advice feels like an abuse, a violation, a breach of trust. Simply having a medical degree and a stethoscope does not mean that we are always 'open for business'. Just as a doctor must adhere to a professional code of conduct, there ought to be a code of ethics for those seeking medical advice. A newly-qualified accountant would not be expected to check a neighbour's accounts. A teacher would not be asked to help out with a child's homework. Yet doctors are forever being asked to give an opinion, have a look and suggest a treatment, as if it is something that can be done with the slightest of effort and doesn't cost a thought.
I am now pretty experienced at not engaging in these interactions. A short quip about not working for free, or a simple, 'I don't know anything about that' usually puts an end to any further discussion on the matter. But I am always wary of those who slip easily into patient mode and see me as a doctor rather than just myself and I usually give these individuals a wide berth. But despite this, whenever I am faced with an unexpected medical request, I can't help but feel a sense of betrayal, an invasion of boundaries, and find myself feeling defensive with a strong urge to get away, just as Seamus did that Saturday afternoon so many years ago.