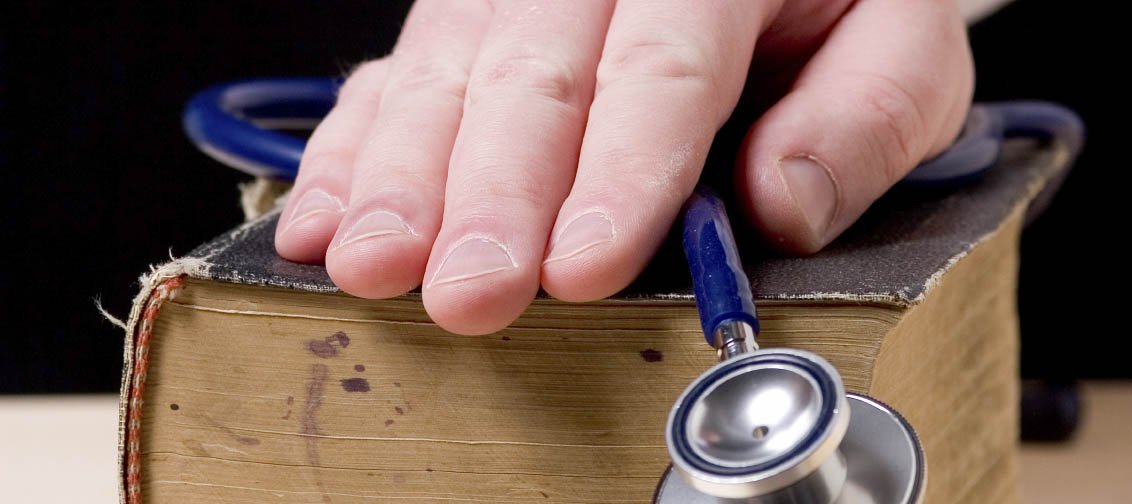 Doctor's oath
Doctors should be aware of what they can and can't change for a happy and effective professional life, writes Dr Lucia Gannon
The best known version of the Serenity Prayer, written by Reinhold Niebuhr and first published in 1951, is:
God, grant me the serenity to accept the things I cannot change, Courage to change the things I can, And wisdom to know the difference.
Knowing what we can and cannot change is important if we are to be effective, engaged and satisfied doctors. There is nothing more disheartening than thinking that we are 'hacking away in the wrong forest', doing things that are not effective, struggling to convince people to change their habits, or their thinking, while all the time fearing that our words are falling on deaf ears and our efforts are in vain. Repeatedly feeling like this is one of the reasons that many doctors and healthcare staff suffer from burnout, a condition that includes, emotional exhaustion, depersonalisation and decreased feelings of personal accomplishment.
General practitioners are presented with a variety of medical, social and psychological problems every day. Some of these people exhibit distress, others disease, others repeatedly show up with neither, but will almost certainly develop both due to lifestyle habits, such as hazardous drinking, smoking, lack of exercise or persistent pessimistic thinking. How we, as doctors, think about problems such as addiction, obesity, psychological distress and the people who present with them will affect how we engage with these patients. If we believe that the 'leopard cannot change its spots', but feel compelled to try and make this happen, we may invest a lot of energy in this task but leave work feeling hopeless and despondent. If we believe we can effect change in others, we may invest the same energy but leave work feeling hopeful and energised. If we believe change, in these circumstances, is not likely but we are willing to sit with this belief and accept that we are only minor players in this person's life, we may still do our best to educate and inform but leave work feeling good because we believe we have done all we could do. Our feelings come from our beliefs and our life experience and are our responsibility. We cannot be of use to others if we are feeling despondent or overwhelmed.
Doctors who have grown up in a house with an addicted parent or sibling may believe that addiction is a lifestyle choice and feel antagonistic towards those who present with it, believing that they will never change. Doctors who first encounter addiction in medical school may believe that addiction is a disease that can be managed once people are given the right tools. Talking with a group of GP registrars recently, it became apparent that alongside their beliefs about people's ability to change, lay their beliefs about the healthcare system and how ineffective they felt at times, working in a healthcare system that does not serve their patients well and their inability to change this.
The human plasticity questionnaire is a tool that can be used to examine our attitude to the likelihood of people changing their behaviour. It includes questions on how sweeping you believe change can be, the volume of things that can be changed, and how much you believe people can change without any intervention. In general, older people tend to believe that a certain amount of behaviour can change without any intervention. This may be one of the reasons that more experienced doctors are less likely to get frustrated by people's behaviour and suffer less burnout than their younger colleagues.
Attaching too much importance to our own efficacy and then not achieving results can lead to a feeling of failure and a desire to escape the ever-increasing downward spiral of negative feelings that this engenders. Believing too strongly that we have no power to influence change will also lead to feelings of inadequacy and lack of self-worth. Most of us have to work at staying somewhere in between.
So what can we do when we can do nothing? We can connect, listen and offer non-judgemental acceptance. We can consider that any one of us could potentially be the person in the seat opposite us. We can stop talking when we feel that we have said too much and realise that our silence is often better appreciated than our words. We can learn to live with the fact that some people will not change but some will, regardless of what we do.
We can tune-in to what we can change about ourselves. If we have a tendency to expect too much and are frequently disappointed by the behaviours of others, perhaps it is time to have a look at ourselves and see what we need to do in order to stay effective. If our beliefs are not serving us well, then perhaps it is time for us to change them.