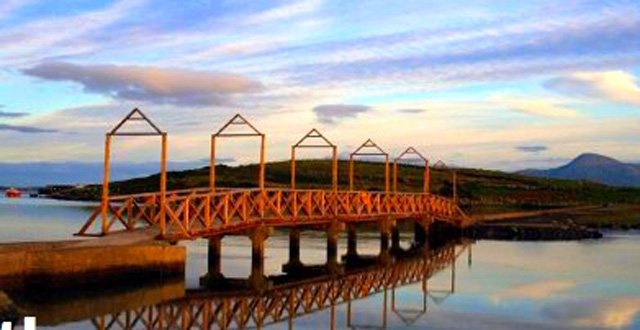 Murphy, a man in his 50s, hesitated at the door of the consulting room. "I wanted to ask you, doctor, would there be any chance that you would take on my mother? Her doctor has retired and I really would like her to attend this practice." Mr Murphy was not the first person to request that I take on the care of a relative in recent months. I was well aware of his mother's situation and while she had my sympathy, in the interest of professionalism, safe practise and self-preservation, the answer had to be "no". 'I'm sorry," I said, "we have no spare capacity right now. I can put her on a list and contact her if we manage to get another doctor. That's the best I can offer for now."
Mr Murphy, a rural-dweller all his life, did not need to be told that communities such as his are being eviscerated by Government policies and that the demise of the rural GP is just part of this process.
His mother was a patient in a practice close to me where the GP had recently retired. The list had been advertised for over three years with no applicants. A solution was found whereby a city practice, 40 minutes from the village, agreed to register these patients and provide them with a GP for four sessions a week, in exchange for a rural practice allowance. It is understandable that these patients wish to move to a neighbouring practice with a choice of three doctors, a nurse and a secretary. But providing these services costs and, as currently, there can only be one rural practice allowance per rural area, there would be no extra resources provided to another rural practice to take them on. Hence, the solution to support a city practice and reduce the service commitment.
In order to come to terms with this development and realising that living and working in rural Ireland for over 30 years could result in biases, I applied one of Edward De Bono's thinking tools to the situation. The one I chose is called 'Other People's Views'. This involves assessing a situation from the point of view of all the stakeholders.
Actually getting into their shoes and trying to understand their reasoning.
The stakeholders in this scenario include the patients, the doctors who decided not to apply for the post, the doctors who agreed to take on the list, the HSE/DoH, the neighbouring doctors and our negotiating bodies, the IMO and NAGP.
1. The patients at least have a doctor, but it is a much-reduced service. They no longer have a doctor living or present in the area, outside of the four sessions provided. They must travel a considerable distance to see a doctor at any other time. They will probably never have a local doctor, nurse or secretary again. They are unlikely to be able to get a doctor in the case of an emergency and are a long way from a hospital.
2. Some recent graduates did consider the possibility of taking on this list but changed their minds when they calculated the cost of premises, equipment, staff, medical insurance and Caredoc fees. Even with a rural practice allowance, it did not make any financial sense. They went on to find work in urban areas.
3. The doctors who agreed to take over the list have additional patients and increased workload. As compensation, they get a rural practice allowance and all the benefits this accrues. They are providing a service that no-one else can provide, offering a helping hand to a community that would otherwise have no doctor, in an arrangement that makes perfect business sense for them.
4. For the HSE/DoH, this solution is the best possible outcome in the circumstances. The post is no longer vacant. Patients have access to a doctor at all times. The responsibility for care rests with the new GP.
5. As a neighbouring GP, this development is the worst possible outcome. I see the helping hand as a greedy paw. It creates inequality of care between neighbours and friends. It puts pressure on surrounding practices to take these patients on with no additional resources. As a rural-dweller and experienced rural GP, I consider this level of care unsafe, uncaring, and unresponsive to patients' needs. I also consider it ineffective, as it will almost certainly result in increased out-of-hours consultations and emergency department admissions. To me, it demonstrates poor judgment and leadership by both GPs and the HSE and should not be facilitated or tolerated.
6. Finally, if GPs on the ground consider this level of care adequate and collaborate with the HSE to dumb-down rural practice, what hope have our negotiating bodies of attracting resources to re-feed this starving specialty?