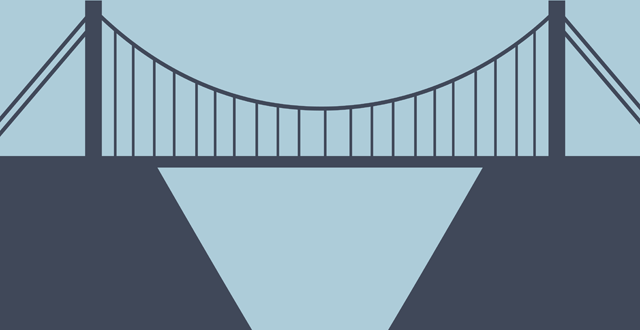 The young woman was pregnant with her first baby. This was a planned pregnancy and while initially it had brought her joy, hope and all the positive feelings a planned pregnancy engenders, the fast-approaching due date had become a source of constant stress. It was not that she was fearful of the birth, or of managing a new baby. It was that she had no-one to take over her job to allow her to take maternity leave, despite the fact that she had been trying to find someone since the day she saw the clear blue cross on the eagerly-purchased Mother and Baby Ultra Early Pregnancy Test. This young woman's contract of employment stated that she was responsible for her patients, 24 hours a day, 365 days of the year. If she was not able to provide this care herself, then she had to find another suitably-qualified person to do it for her. Finding such a person had proved to be a challenge.
This is not a unique situation. Many female GPs who choose to sign a GMS contract find it impossible to get a locum for maternity leave, while many others simply will not consider any form of GMS contract for those very reasons. The absence of suitably-qualified GPs to cover any type of leave has arisen as a result of the deliberate destruction of general practice over many years. I say 'deliberate' because it is more than simply neglect or lack of support. It is a relentless withdrawal of the life supports necessary to maintain vital services to the most vulnerable in society. Earlier this year, a bridge collapsed in Genoa. The subsequent analysis stated that the bridge, built in 1967, did not have enough structural redundancies. Therefore, when one cable gave way, the whole bridge collapsed. Irish general practice, like that bridge, has no remaining structural redundancies. They have been deliberately removed, causing the structure to grow weaker year-on-year under the weight of the ever-increasing traffic. The exact timeline of this destruction is not something I have committed to memory but the general trend is easily discernible in hindsight. In 2006, the Indicative Drug Budgeting Scheme was abruptly withdrawn. Though a bizarre method of funding, nevertheless, it helped build, equip and staff many GP surgeries. Shortly after the scheme was withdrawn, payments for women's health clinics were discontinued and fees for the over-70s and nursing home residents were reduced. As the 2008 global recession progressed, the first of the FEMPI cuts had serious consequences for general practice, especially rural practices, with the abolition of the distance code payments. Out-of-hours payments were reduced, leaving the out-of-hours co-operatives struggling for funding. Fees and allowances for all patients and staff were reduced. By the time the fourth and final FEMPI cut was implemented in 2013, general practitioners had experienced up to a 40 per cent reduction in pre-expenses income; much more than politicians or any other public servants.
At the same time, the demand for free GP services increased. In 2008, there were 200,000 more people with access to free GP care than in 2005. Free care led to increased GP visits. Unemployment led to a reduction in private income for GPs, as people had less money to spend on healthcare. Diseases like osteoporosis and cardiovascular disease, previously the domain of the specialist, were expected to be fully managed by the GP. Guidelines for managing such diseases were being produced at an alarming rate by the Irish College of General Practitioners. HSE guidelines for suicide prevention, screening for domestic violence, breast-feeding promotion lined the shelves of consulting rooms, gathering dust while GPs struggled to care for those with chronic disease and multi-morbidity. It appeared that the GP was the best person to prevent, promote, support and treat all manner of medical and social problems. But meanwhile, no-one thought to support the GPs. Our claims of inability to run our businesses with reduced income and rising costs continued to fall on deaf ears, while successive Ministers for Health toured the country, opening large primary care centres. 'A one-stop-shop for all your primary care needs,' the politicians proclaimed. 'Expensive, elaborate, unsuitable and unnecessary lifeboats for a fast-sinking ship' was the GP view, illustrating the ever-widening gap between policy-makers and service providers.
It should not come as any surprise that this young female GP finds herself in a situation where she must choose between having her baby while still working full-time, or quitting her job, rendering her staff redundant, leaving a community without a GP. This is not a decision any pregnant woman should have to make.