With Lung Cancer Awareness month underway, the good news is that the disease is better understood than ever – but there is still a high unmet need, writes Danielle Barron.
The fourth most common cancer in Ireland1, lung cancer is the leading cause of cancer-related mortality here and worldwide. The five-year survival rate has improved from 20 per cent2 to 24 per cent in recent years, but this contrasts sharply with rates of 88 per cent and 93 per cent for breast cancer and prostate cancer, respectively3. A lack of general awareness of symptoms coupled with the insidious nature of the disease means the vast majority of lung cancers will be diagnosed at a later stage.
Early diagnosis essential
Putting in place programs and systems for early diagnosis is key. The Marie Keating Foundation is keen to see a national early screening programme put in place for lung cancer – CEO Liz Yeates cites the success of targeted screening programmes among heavy smokers in England, which sees a low dose CT scan offered to heavy smokers. They have campaigned for this for a number of years as part of their efforts to increase early diagnosis rates in lung cancer.
The problem, says Yeates, is that there is still a stigma attached to lung cancer, given its link with smoking. A recent survey carried out by the Foundation in advance of Lung Cancer Awareness Month found that 27 per cent of respondents felt that people who haven't smoked4 should be prioritised for treatment over those who have smoked. "There is still a perception that all people with lung cancer have smoked, when there are many young people who have never smoked and will develop it," says Yeates.
High rates of recurrence
For those fortunate enough to have their disease diagnosed earlier, there is a better chance of curative potential with available treatments. Yet these patients report living in fear, as high rates of recurrence mean that every follow-up scan could bring the dreaded words – "it's back".
"Early stage non small cell lung cancer (NSCLC) accounts for about 30 per cent of all patients who present with lung cancer,"5 explains Dr Mark Doherty, Consultant Medical Oncologist at St Vincent's University Hospital.
"If it is caught at an early stage it can be more easily resected surgically. Those are the people where we are treating with curative intent, but unfortunately most of those patients will still eventually develop progressive disease."
This means there is still a "significant unmet need", according to Dr Doherty. "About 70 per cent of those diagnosed will ultimately die from lung cancer, even if detected at an early stage."6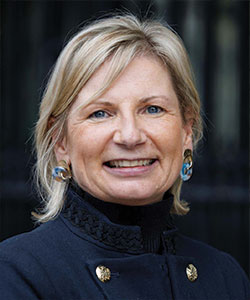 New data and trials
While the traditional treatment options of chemotherapy, radiotherapy, and surgery have become more sophisticated in recent years – new chemo regimens, the advent of stereotactic radiotherapy, and more conservative surgical techniques – emerging data from clinical trials means novel treatments such as immunotherapies are offering greater hope to patients and their treating physicians.
Treatment has become more targeted as our understanding of lung cancer has grown. Enhanced understanding of the many molecular idiosyncrasies associated with the disease and the advent of precision medicine means the oncology community now perceives lung cancer as something of an umbrella term for a number of distinct cancer types, agrees Dr Doherty.
"We've known for several years that we can treat lung cancer the more we know about it on a molecular basis," he says. "The more we understand the underpinnings of the cancer on a genomic or molecular level, the better our treatments can be tailored for that particular patient. We are seeing better treatments, lower toxicity rates and more options for patients, and that translation into better cure rates and better outcomes for patients with early stage lung cancer."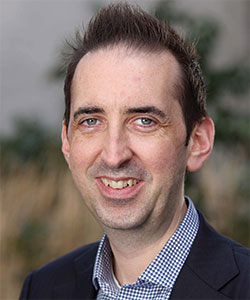 Treatment for adjuvant patients
One of the biggest advances in recent years, says Dr Doherty, is the use of new adjuvant treatments in patients who have had surgery. For many years, there were no treatment options for these patients; once they had surgery and chemotherapy, they would have to wait and hope that their cancer didn't return. But now, a number of trials are offering substantial benefits for these patients. This includes, for example, patients with an oncogenic driver mutation such as EGFR or overexpression of the PD-L1 protein.
The field of immunotherapy is now moving towards the use of pre-operative chemoimmunotherapy or perioperative chemoimmunotherapy, says Dr Brian Bird, Consultant Medical Oncologist in Bon Secours Cork. "This is the way forward in lung cancer," he asserts. "There is more and more data to suggest that stage II and stage III cancers should be having neoadjuvant immunotherapy as it increases the pathological response rate and increases survival."
Several randomised controlled trials involving different immune checkpoint inhibitors have already demonstrated the benefit of this approach. And, while the data that clearly demonstrates overall survival benefit will take some years to mature, there is significant optimism in the medical oncology community that it will do so.
"The different trials involving preoperative chemoimmunotherapy have shown that up to 20 per cent of patients have a complete response at the time of their surgery, with no cancer cells or no residual surviving cancer cells by the time they have their operation," Dr Doherty notes. "The results with the different protocols appear reasonably similar but what we are seeing is that there is a definite benefit for patients in terms of prevention or delaying of recurrence. And it's early days yet, but it looks like that will translate into an overall survival benefit. That's where things are going to move for the vast majority of early stage lung cancers, that they will be treated with systemic chemo immunotherapy."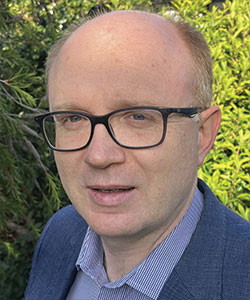 Biomarker testing needed
As the evidence mounts and immunotherapies are reimbursed for use in the early stage setting, buy-in from surgical oncology colleagues will be critical, says Dr Bird. This will fundamentally change the approach of the multidisciplinary team when discussing early stage non small cell lung cancer patients, he adds.
The main thing, he says, is that patients are treated quickly, as their cancer can progress while they are awaiting further diagnostic tests. For example, biomarker testing for PD-L1 in patients will become necessary as this is an indicator that certain treatments are effective. Yet access remains unequal across Ireland, and there is high variation in turnaround times, which can be lengthy. Next generation sequencing is not always covered by insurance, notes Dr Bird, meaning many of his patients choose to pay for it themselves. Access to PET scans can still be delayed, particularly for private patients, he adds. There is also a shortage of cardio-thoracic surgeons. "We have great surgeons, but there aren't enough of them," he says.
All of this means unnecessary delays in treatment: "It can take months to get the PET scan results, the surgeons, and the patients in the same room and make a decision on the course of treatment."
The lack of a joined-up national approach to biomarker testing will hopefully be addressed by an imminent National Cancer Control Programme framework for the molecular profiling of cancers. The hope is that this will standardise the approach across the eight designated cancer centres, says Dr Doherty. "This is a positive step that will make it available to every patient."
Time is still of the essence, however. "We are often in a situation where we can't plan if someone should have surgery or chemo immunotherapy until we get that result," admits Dr Doherty. "If we had a wish list, you would want it to take no longer than the pathologist's interpretation of the biopsy itself, that would be the ideal." Technologies are being trialled that could bring this down to less than seven days, which is an acceptable time frame.
Shift in treatment pathway
But with more patients being treated, and more treatments becoming available – as well as more indications for treatments – the demand on oncology services will continue to grow. This means a paradigm shift is required when it comes to how cancer care is delivered. The system needs to find efficiencies in how treatments are administered to take pressure off over-burdened hospitals. Patients traditionally have spent hours sitting in infusion suites getting their treatments through an IV. But with these new targeted adjuvant therapies, alternative methods of administration are being developed, including both oral administration and subcutaneous injection, each of which can alleviate the pressure on busy day wards.
"Something like that model can be extended if there are patients getting subcutaneous or oral medications at home as well," says Dr Doherty. "They can potentially be diverted to home administration or community intervention teams or infusion clinics that have less intensive oversight and this can significantly reduce the demand on the whole oncology service and make room for the patients who need to be on the day ward." As cancer cases continue to rise, these developments have the potential to meet that demand and revolutionise how care is delivered.
References
National Cancer Registry of Ireland (NCRI) 'Cancer in Ireland' 1994- 2020 Annual Statistics Report 2022
Cancer in Ireland 1994-2015 with estimates for 2015-2017: Annual Report of the National Cancer Registry
National Cancer Registry of Ireland (NCRI) 'Cancer in Ireland" 1994-2020 Annual Statistics Report 2022
'I Am Lung Cancer' campaign, Marie Keating Foundation, 2017, Accessed online at:
https://mariekeating.ie/i-am-lung-cancer/, Nov 2023
Le Chevalier T. Ann Oncol. 2010;21(suppl 7):vii196-vii19. Cagle PT, et al. Arch Pathol Lab Med.
2013;137(9):1191-1198
Pignon JP et al. J Clin Oncol. 2008;26:3552–3559. Edge SB et al. AJCC Cancer Staging Manual. 7th ed. New York, NY: Springer; 2010.
M-IE-00001701 November 2023