Irish Society for Rheumatology (ISR), Spring Meeting, Virtual, 13 May 2021
Irish Society for Rheumatology President Prof Geraldine McCarthy speaks to Catherine Reilly about the Society's
upcoming Spring Meeting and the challenges faced by the specialty in Ireland
Last year, the Irish Society for Rheumatology's (ISR) Spring Meeting was cancelled as the Covid-19 crisis unfolded. The intervening period has been unprecedented for clinicians and wider society.
This month, the ISR's Spring Meeting proceeds in a virtual format on 13 May – reflecting the enduring impact of the pandemic, but also the adoption of technology to facilitate ongoing learning and professional engagement.
The high-quality agenda will feature a range of international speakers and one national speaker – Dr Duncan Rogers, Consultant Medical Ophthalmologist, Mater Misericordiae University Hospital (MMUH), Dublin, who will provide an insight into use of ophthalmic imaging to assist rheumatological diagnosis.
Speaking to the Medical Independent ahead of the meeting, ISR President Prof Geraldine McCarthy, Consultant Rheumatologist at MMUH, said she believed it was the first time this topic would be presented at an ISR meeting.
"We often see the results of various types of ophthalmic imaging, and it can be hard to know how to interpret them," she noted of the topic's importance.
Dr Sarah Mackie, Consultant Rheumatologist and Associate Professor, University of Leeds, UK, will discuss polymyalgia rheumatica and giant cell arteritis.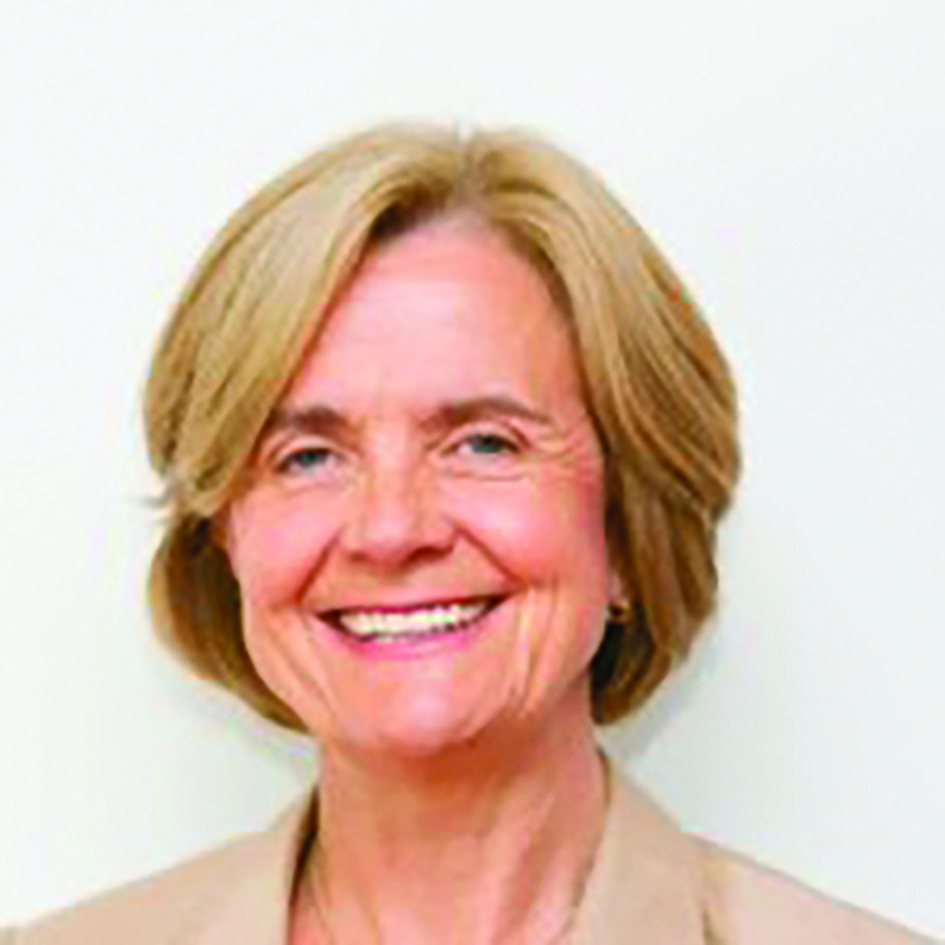 Dr Mackie has a special interest in the effects of glucocorticoid therapy and how new scientific insights might be used to improve clinical care and outcomes.
Primary bone marrow oedema syndromes will be the focus of a presentation by Dr Sanjeev Patel, Consultant Rheumatologist, King's College Hospital, London, UK, and an acknowledged expert in the diagnosis of these syndromes.
Prof Patrick Kiely, Consultant Rheumatologist, St George's University Hospital, London, UK, will speak on haemochromatosis arthropathy.
Prof McCarthy commented: "That is of particular interest at the moment because through EULAR [European League Against Rheumatism] there is an initiative to establish classification criteria for haemochromatosis arthropathy with a view to ultimately improving management and we are participating in that initiative here in the Mater."
Haemochromatosis arthropathy is under-recognised and under-referred. It is hoped the EULAR initiative will ensure more patients are engaged with rheumatology specialist care.
'Tocilizumab in Covid-19' will be discussed by Prof A V Ramanan, Consultant Paediatric Rheumatologist, Bristol Royal Hospital for Children and Royal National Hospital for Rheumatic Diseases, UK. Tocilizumab, a biologic licenced in Ireland to treat rheumatoid arthritis, may benefit a subgroup of patients with severe Covid-19.
The final two presentations in the one-day meeting will centre on lupus. Dr John Hanly, Professor of Medicine and Pathology at Dalhousie University and Attending Staff Physician at the Queen Elizabeth II Health Sciences Centre, Halifax, Nova Scotia, Canada, will deliver a presentation titled 'Lupus and the nervous system – is the fog lifting?'
Dr Michelle Petri, Professor at the Division of Rheumatology, Department of Medicine, Johns Hopkins University, US, will discuss the latest developments in treatment for lupus.
"They are both internationally renowned speakers," said Prof McCarthy. "They would be well-known in the world of rheumatology and we are very excited to have them." Indeed, the ability to 'host' two trans-Atlantic speakers is a benefit of the virtual format imposed by the pandemic, she acknowledged.
Like all specialties, rheumatology faces a backlog in delayed or deferred care, on top of long pre-pandemic waiting lists.
While noting that rheumatology has significant deficits in consultant manpower, Prof McCarthy praised the efforts of National Clinical Lead Prof David Kane in advocating for new consultant posts, which are currently in the pipeline.

Prof McCarthy is particularly keen to ensure greater exposure to rheumatology for both medical students and basic specialist trainees in general internal medicine. A key difficulty is the under-resourcing of medical teams which can result in SHOs having a lack of exposure to rheumatology. Prof McCarthy believes this situation is affecting the numbers applying for higher specialist training in rheumatology.
"I would love to see more people knowing what a great specialty it is and opting for it. The reason people are not opting for it, maybe as much as some other specialties, is they perhaps haven't encountered it in medical school to any great degree or on their rotations. I believe when people get exposed to it, they realise how interesting it is and what wonderful treatments we have now. I am on a campaign for exposure as a specialty."
As a consultant, Prof McCarthy enjoys the general medicine aspects of her workload and considers that single specialty status could see rheumatologists become isolated within hospitals. She also believes that "we are very good physicians, and in some ways, I think it would be a pity for general internal medicine to lose us". However, she emphasised this was her personal view on a "controversial" topic among rheumatologists. She said some strongly favour a single specialty model.
In terms of trainees, the general medicine commitment is restricting their exposure to rheumatology. However, Prof McCarthy believed this could be addressed through better resourcing of medical teams.
"From a senior point of view, I think general medicine is nice, but from a junior point of view, it sucks up all their time so they don't get to clinic; they don't get to see rheumatology while they are rotating."
There are six places for higher specialist training on average annually, and in this year's intake, not all were filled. Prof McCarthy said the specialty must increase its visibility as part of addressing this issue.
Meanwhile, Prof McCarthy said Covid-19 vaccination had been progressing well for rheumatology patients. The National Clinical Programme in Rheumatology has issued guidance on timing of the vaccine to generate optimum antibody response, principally in regard to patients on methotrexate and rituximab. Prof McCarthy said Prof Kane has "communicated very well and frequently" about this issue and that implementing the protocols had not been complicated in practice.
Compared to early in the pandemic, urgent referrals are now being assessed more quickly, Prof McCarthy also confirmed. "When Covid happened initially and everything went virtual, we were not seeing new patients because you cannot assess a new patient without seeing them face to face…that delayed some of the urgent new patients coming in. Last year, there were quite a few people that I was really sorry had to wait so long to be seen.
"Now we are able to facilitate our urgent patients much more quickly, so I think we are almost back to baseline in terms of being able to look after the very ill. But of course for the 'non-acute' patients, the waiting lists have gotten longer in the same way as they have in every other specialty."
On the impact of Covid-19 infection in patients with rheumatic conditions, data is still emerging from international registries. It is known that patients on prednisolone, or its equivalent, at a dose of 10 milligrams or more per day, had the worst outcomes. Overall, Prof McCarthy has observed that "our patients tended to be very careful" in avoiding infection.
Finally, Prof McCarthy reported strong progress in use of biosimilars by rheumatologists over the past couple of years.
"We have this gainshare programme where the savings made from switching to biosimilars are reinvested into the rheumatology service so that has been very successful. Not all drugs have a biosimilar equivalent but for those that do, there has been great buy-in."