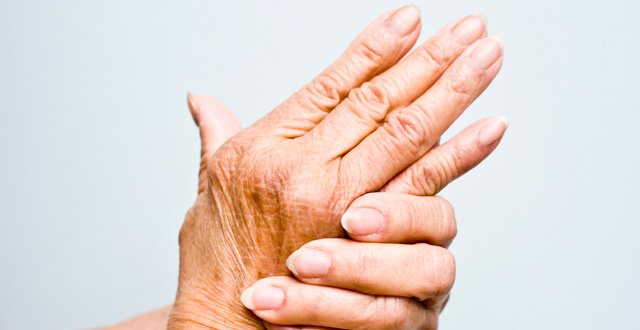 ISR meeting takes holistic approach
In advance of the upcoming autumn meeting of the Irish Society for Rheumatology, President Dr Sinéad Harney spoke to Catherine Reilly about the varied topics that will be discussed and the manpower deficits that continue to impact on patient waiting times
The Irish Society for Rheumatology (ISR) autumn meeting takes place on 26-27 September in Co Kildare, in what will be an important gathering of the specialty in Ireland.
The programme for this year's meeting, organised by the rheumatology department at Cork University Hospital (CUH), is notable for its holistic approach, with a focus on the overall health and wellbeing of patients attending rheumatology specialists, as well as that of healthcare professionals working in the specialty.
ISR President Dr Sinéad Harney, Consultant Rheumatologist at CUH, told the Medical Independent (MI) this year's programme has moved away from a predominant focus on topics such as disease-modifying antirheumatic drugs (DMARDs) and biologics, into the area of challenging symptoms like pain and fatigue affecting patients, and the vitality and mood of doctors themselves.
On the Thursday afternoon of the meeting, a presentation on fatigue in lupus will be delivered by Dr Natasha Jordan, Consultant Rheumatologist, Addenbrooke's Hospital, Cambridge, UK; while on Friday morning, Dr Marwan Bukhari, Consultant Rheumatologist and Clinical Lead for Rheumatology, University Hospitals of Morecambe Bay, UK, will speak on quality-of-life issues relating to osteoporosis.
Pain
Later that afternoon, the 'Pain of Rheumatic Disease' will be the focus of a talk by Prof David Walsh, Director, Arthritis Research UK Pain Centre and Faculty of Medicine and Health Sciences, Nottingham City Hospital, UK.
Pain management is an issue with which the specialty struggles, according to Dr Harney, although there have been some helpful developments in respect of access to psychological approaches to managing chronic pain and ongoing research in the area.
Other presentations include a clinical update on the management of Behçet's by Prof Robert Moots, Department of Musculoskeletal Biology, Institute of Ageing and Chronic Disease, University of Liverpool, UK; while another eagerly anticipated talk will be delivered by Prof Aisling Dunne, Molecular Immunology Group Lead, Trinity College Dublin, who will speak on 'Disease-Associated Particulates and Joint Inflammation'.
Dr Harney said the work ongoing at Trinity is "cutting-edge" and she was particularly looking forward to Prof Dunne's update.
"The kind of stuff they are doing in Trinity is very helpful; a lot of it is translational research," she remarked.
This year's autumn meeting programme also includes a presentation focusing on the health of the delegates themselves. On Friday afternoon, Dr Mark Rowe, Specialist in Positive Health and Lifestyle, Waterford Health Park, will deliver a presentation titled 'Live with Vitality'.
Burnout
"Doctors are burning out, according to the College of Physicians," noted Dr Harney.
"We have a critical shortage of rheumatologists, we have high waiting lists, and we all work in high-stress environments. In this particular hospital [CUH], there are 60 vacant consultant posts out of 240, and 21 of my colleagues have resigned in the past two-to-three years — nobody has really commented on it but I think it is noteworthy.
"And so anything that is good for mental health, and to improve our own awareness of our mental health, is good for us, to stay in the job and for patients to get the best care possible.
"Somebody like me does exercise, spinning, running, and I am 'happy as Larry' to be honest, but I wouldn't have colleagues who are as fortunate. I think the more we talk about it, the more we normalise it… mental and physical health are closely aligned, and if one doesn't work, the other doesn't work."
A presentation on doctors' own personal care and health is now "probably a necessity in every medical conference", said Dr Harney, "so that when they are doing the job, they will last long enough and look after the patients long enough."
The waiting list at CUH for rheumatology is around 33 months, according to Dr Harney. There are "constant demands" in the context of insufficient resourcing and staff, she underlined.
"There is a critical shortage of rheumatologists in the country, and South/South West Hospital Group is the worst.… the waiting lists are impacted by the general medicine influence, that hasn't improved…
"And then we have a bunch of really motivated nurses in clinical nurse specialist (CNS) and advanced nurse practitioner (ANP) posts, they have no administrative support, and they are keen to point that out, and if they had administrative support at CNS and ANP level, all the work would be nursing rather than being their own secretaries. So there are a few issues."
General medicine commitment
"Locally, we have got somebody to help us with our general medicine for the next six months, so that is a minor win. But to get any sort of decent resources is a struggle, whereas if you were in industry and you were the most expensively-paid person, then they wouldn't have you doing your own secretarial work, booking your own clinics and trying to sort your own waiting lists; they would be facilitating you, but here and elsewhere in the country, they don't."
In hospitals where rheumatologists do not have a general medicine commitment, the waiting time to access a rheumatology specialist is much shorter, according to Dr Harney.
"In Sligo, Leitrim, Donegal, it is 12 weeks because they have taken them off general medicine — it is that simple."
Meanwhile, Dr Harney also wished to highlight the positive approach of Arthritis Ireland in respect of promoting patient exercise.
"Some patients are afraid to move, and movement is good, in general, for lots of reasons," she underlined.
President profile — Dr Sinéad Harney
Current President of the ISR, Dr Sinéad Harney, took over this position in 2018 following the completion of Dr Sandy Fraser's term.
Dr Harney is a graduate of NUI Galway and undertook her specialist training in rheumatology and general medicine in Dublin.
She completed her training in Oxford in 2005  and was awarded a DPhil by thesis titled 'Major Histocompatibility Genetics of Rheumatoid Arthritis'. Dr Harney was appointed to a consultant rheumatologist post in Cork University Hospital in 2005  and has worked there since. She completed a Masters in Sports and Exercise Medicine in University College Cork in 2007.
Dr Harney's research interests include the genetics of inflammatory arthritis and occult cardiovascular disease in rheumatoid arthritis and she has over 90 publications. She is a board member of the therapeutic use exemption (TUE) committee of the Irish Sports Council.
The Cork-based rheumatologist has been active in highlighting the shortage of consultants in her own and other specialties, recently writing an article for the Echo newspaper which stated that Ireland has the lowest number of medical specialists in the EU per 1,000 population, with half or less than the EU average in many specialties.
About the ISR
The Irish Society for Rheumatology (ISR) is an organisation of approximately 150 members with specialist training in rheumatology. Members include consultants, trainees, scientists and researchers. The society has members based in the Republic of Ireland, Northern Ireland, the rest of the UK and some further afield.
The society's main functions include organising and hosting regular platforms and conferences allowing members to present clinical and scientific material. It holds two key meetings in spring and autumn of each year.
The ISR also promotes ongoing education and training in rheumatology at all levels and in particular in the postgraduate areas of professional training and higher medical training.
International links are maintained and developed to assist with the flow of information in the field. Currently, the society enjoys links with the American College for Rheumatology (ACR), British Society for Rheumatology (BSR) and the European League Against Rheumatism (EULAR).
The society welcomes new members working in the area for rheumatology or associated research fields, including consultants, SpRs, medical scientists and researchers.
New members should be established active practitioners, trainees or investigators in the field of rheumatology. Membership is granted to suitable applicants who make an appropriate application, which is then presented to the board for acceptance.
More information is available at www.isr.ie