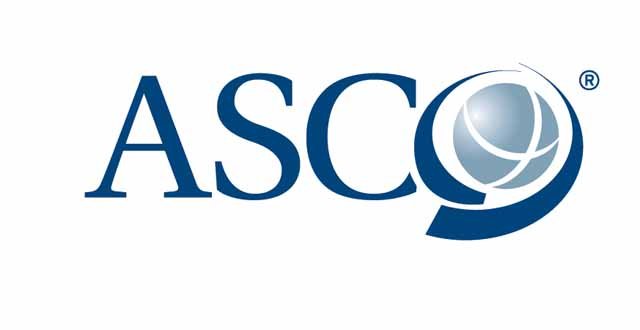 Ground-breaking TAILORx trial finds that most women with early breast cancer do not benefit from chemotherapy
New findings presented at ASCO 2018 from the ground-breaking Trial Assigning Individualised Options for Treatment (Rx), or TAILORx trial, show no benefit from chemotherapy for 70 per cent of women with the most common type of breast cancer. The study, which included 690 women from Ireland, found that for women with hormone receptor (HR)-positive, HER2-negative, axillary lymph node-negative breast cancer, treatment with chemotherapy and hormone therapy after surgery is not more beneficial than treatment with hormone therapy alone. The new data will help inform treatment decisions for many women with early-stage breast cancer. TAILORx, a phase 3 clinical trial, opened in 2006 and was designed to provide an evidence-based answer to the question of whether hormone therapy alone is not inferior to hormone therapy plus chemotherapy. The trial used a molecular test (Oncotype DX Breast Recurrence Score) that assesses the expression of 21 genes associated with breast cancer recurrence to assign women with early-stage, HR-positive, HER2-negative, axillary lymph node-negative breast cancer to the most appropriate and effective post-operative treatment. The trial enrolled 10,273 women with this type of breast cancer at 1,182 sites in the US, Australia, Canada, Ireland, New Zealand and Peru. Women in the trial who had a score in the intermediate range (11-to-25) were randomly assigned to receive hormone therapy alone or hormone therapy with adjuvant chemotherapy. The rates of overall survival were very similar in the two groups. At five years, the overall survival rate was 98.0 per cent for those who received hormone therapy alone and 98.1 per cent for those who received both therapies, and at nine years, the respective overall survival rates were 93.9 per cent and 93.8 per cent. The Irish arm of the trial was conducted by Cancer Trials Ireland and led by Prof Maccon Keane, Consultant Medical Oncologist, University Hospital Galway, as the Chief Investigator. St Vincent's University Hospital in Dublin had the second-highest number of participating patients from the 1,182 research units involved in the trial. "The TAILORx trial result is a major advance in precision medicine for women with hormone receptor-positive, node-negative breast cancer," Prof Keane said. "Having the trial in Ireland has enabled more personalised treatment recommendations for women with this stage and type of breast cancer, as we have had access to the test through the HSE since 2011. "Irish women contributed significantly to this trial and can be rightly proud of their input into improving care for future women who present with breast cancer." Commenting on the results, Prof Bryan Hennessy, Clinical Lead, Cancer Trials Ireland, said: "This is a globally important breast cancer trial. These results will inform clinical decision-making and in future, many women with certain types of early-stage breast cancer can avoid chemotherapy, without impacting on the success of their treatment. "We are delighted that with the support of these patients, our research teams, under the umbrella of Cancer Trials Ireland, were able to play a leading role in this research", he said. Findings from the study are published in the
New England Journal of Medicine
.
Blood test shows potential as a detection tool for early-stage lung cancer — Cell-Free Genome Atlas study
In initial report from the large, ongoing Circulating Cell-Free Genome Atlas (CCGA) study, presented at ASCO 2018, provides preliminary evidence that a blood test may be able to detect early-stage lung cancer. This is one of the first studies to explore blood tests analysing free-floating or cell-free DNA as a tool for early detection of cancer. "We're excited that initial results from the CCGA study show it is possible to detect early-stage lung cancer from blood samples using genome sequencing," said lead study author Dr Geoffrey R Oxnard, Associate Professor of Medicine at Dana-Farber Cancer Institute and Harvard Medical School in Boston, US. "There is an unmet need globally for early detection tests for lung cancer that can be easily implemented by healthcare systems." The CCGA study has enrolled more than 12,000 of the planned 15,000 participants (70 per cent with cancer, 30 per cent without cancer), across 141 sites in the US and Canada. This report is from the first pre-planned sub-study from the CCGA, in which three prototype sequencing assays were performed on blood samples from approximately 1,700 participants. Twenty different cancer types across all stages were included in the sub-study. In this initial sub-analysis, researchers explored the ability of three different assays to detect cancer in 127 people with stage I-IV lung cancer. Among the 127 participants with lung cancer, the biologic signal for lung cancer was comparable across the assays, and the signal increased with cancer stage. At 98 per cent specificity, the whole-genome bisulfite sequencing assay detected 41 per cent of early stage (stage I-IIIA) lung cancers and 89 per cent of late-stage (stage IIIB-IV) cancers. The whole-genome sequencing assay was similarly effective, detecting 38 per cent of early-stage cancers and 87 per cent of late-stage cancers, whereas the targeted assay detected 51 per cent of early-stage cancers and 89 per cent of late-stage cancers. Initial results showed that all three prototype assays could detect lung cancer with a low rate of false-positive findings. Of the 580 control samples in the sub-study, five (<1 per cent) had a cancer-like signal across all three assays. Of those five participants, two were subsequently diagnosed with cancer (one with stage III ovarian cancer, and one with stage II endometrial cancer), highlighting the potential for such a test to identify early-stage cancers. The study also found that in the participants with lung cancer, more than 54 per cent of somatic (non-inherited) mutations detected in the blood samples were derived from white blood cells and not from tumours. These mutations are likely due to natural ageing processes (so-called clonal haematopoiesis of indeterminate potential, or CHIP) and will be important to consider when developing blood tests for early detection of cancer, noted Dr Oxnard. "These are promising early results, and next steps are to further optimise the assays and validate results in a larger group of people," said Dr Oxnard. With increased sample sizes, machine learning approaches are expected to improve assay performance, he added.
Positive results for chemoprevention of oesophageal cancer with esomeprazole and aspirin therapy
Taking a high dose of the proton pump inhibitor (PPI) esomeprazole with low-dose aspirin for at least seven years can moderately reduce the risk of developing high-grade dysplasia or oesophageal cancer, or delay death from any cause in people with Barrett's oesophagus, the results of an updated analysis from a randomised, phase 3 trial presented at ASCO 2018 show. The ASPECT trial randomly assigned 2,563 people with Barrett's oesophagus in Canada and the UK to four treatment groups: High-dose esomeprazole; high-dose esomeprazole with low-dose aspirin; standard-dose esomeprazole; and standard-dose esomeprazole with low-dose aspirin. The primary end-point was time to death from any cause, diagnosis of oesophageal cancer or diagnosis of high-grade dysplasia. The analysis adjusted for a patient's age and duration of Barrett's oesophagus and the trial participants were followed for a median of 8.9 years. The results showed that high-dose PPI was statistically significantly superior to low-dose PPI (p=0.037, N=2,535, time ratio (TR) 1.27, 95 per cent CI=1.01-1.58). Aspirin therapy showed a trend to benefit but was not statistically significant (p=0.068, N=2280, TR=1.24, 95 per cent CI=0.98-1.57). The combination of aspirin with high-dose PPI had the strongest effect compared to low-dose PPI with no aspirin (TR=1.59, 95 per cent CI=1.14 to 2.23, p=0.007). There were few serious adverse events reported (1.0 per cent of patients), with 99.9 per cent data collected. "Based on these data, we believe people with heartburn should talk with their doctor about their risk of Barrett's oesophagus, but they should not self-medicate with these medications," said lead study author Dr Janusz Jankowski, Deputy Vice Chancellor, RCSI, and Consultant Clinical Adviser, National Institutes for Health and Care Excellence (NICE), UK. "We hope that the National Institute for Health and Care Excellence in the UK and national bodies in other countries will consider our findings when developing guidelines for oesophageal cancer prevention." Although this was the largest chemoprevention randomised, controlled trial in Barrett's oesophagus and it had the longest follow-up, more research is needed, noted Dr Jankowski. While oesophageal cancer is an uncommon cancer, it remains very difficult to screen for and treat — less than one-in-five patients achieve five-year survival post diagnosis. It is estimated that 80-to-90 per cent of oesophageal cancers are preceded by Barrett's oesophagus, but most of the time, cancer is diagnosed before Barrett's oesophagus, because prior endoscopy has not been undertaken properly or at all.
Phase 3 trial finds many people with advanced kidney cancer do not need surgery
A randomised, phase 3 clinical trial presented at the plenary session of ASCO 2018 showed that many people with advanced kidney cancer can avoid nephrectomy, without compromising survival. The median overall survival for people who received only the targeted therapy sunitinib was 18.4 months, compared to 13.9 months for those who received surgery followed by sunitinib, the current standard of care. "Until now, nephrectomy has been considered the standard of care for patients with kidney cancer who have metastatic disease when the cancer is first diagnosed. These cases account for about 20 per cent of all kidney cancers worldwide," said lead study author Dr Arnaud Mejean, Urologist at the Department of Urology, Hôpital Européen Georges-Pompidou, Paris Descartes University in Paris, France. "Our study is the first to question the need for surgery in the era of targeted therapies and clearly shows that surgery for certain people with kidney cancer should no longer be the standard of care." In addition to putting patients at risk for complications, including blood loss, infection, pulmonary embolism and heart problems, nephrectomy delays medical treatment for people with advanced kidney cancer for weeks. In some cases, the cancer worsens so rapidly during this delay that there is no time to start systemic treatment. The Carmena trial enrolled 450 patients with synchronous, metastatic, renal cell carcinoma (mRCC). The patients were randomly assigned to receive surgery followed by sunitinib or sunitinib alone. In the surgery group, patients started sunitinib four-to-six weeks after surgery to allow time for recovery from surgery. Patients were followed for a median time of 50.9 months. Survival was not worse with sunitinib alone than with surgery and sunitinib. This was true for the study population as a whole (median survival was 18.4 months without surgery vs 13.9 months with surgery), as well as for subgroups with an intermediate (median survival was 23.4 months vs 19 months) and poor prognosis (median survival was 13.3 months vs 10.2 months) groups. The difference in median survival seems to suggest a greater benefit with sunitinib alone. However, this cannot be concluded, as this trial was not designed to prove that one treatment is superior to the other, noted Dr Mejean. The rate of tumour response to therapy (tumour shrinkage) was the same in the two treatment groups (27.4 per cent and 29.1 per cent) and the median time until the cancer worsened was slightly longer for patients who received sunitinib alone compared with those who also had surgery (8.3 months vs 7.2 months). Clinical benefit was experienced by 47.9 per cent of patients treated with sunitinib only, compared with 36.6 per cent of patients treated by surgery and sunitinib. The authors remarked that kidney surgery is still the gold standard for people who do not need systemic therapy, such as those with only one metastasis. Those patients were not included in this clinical trial.
Chemotherapy regimen extends life by nearly 20 months for people with pancreatic cancer
In a randomised, phase 3 trial people with surgically-removed pancreatic cancer who received the combination chemotherapy regimen mFOLFIRINOX lived a median of 20 months longer and were cancer-free nine months longer than those who received the current standard of care, gemcitabine. "For the first time, our trial shows a large benefit from adjuvant mFOLFIRINOX chemotherapy over standard chemotherapy with gemcitabine, showing we can help patients with pancreatic cancer live much longer," said lead study author Dr Thierry Conroy, Medical Oncologist and Director of the Institut de Cancérologie de Lorraine, France. "In addition, we were encouraged to see that the results were better than expected when we planned this trial." After pancreatic cancer surgery, adjuvant chemotherapy with gemcitabine can substantially prolong survival compared to surgery alone, as well as increase the number of patients who are cured at five years (about 21 per cent with gemcitabine vs 10 per cent with surgery alone). The PRODIGE 24/CCTG PA.6 trial enrolled patients with non-metastatic pancreatic ductal adenocarcinoma (PDAC) who had surgery that removed all or most of the tumour. PDAC accounts for 90 per cent of all cases. Surgery is possible in only 10-to-20 per cent of patients with pancreatic cancer overall. Three-to-12 weeks after surgery, 493 patients were randomly assigned in France and in Canada to receive either gemcitabine or mFOLFIRINOX for six months. The mFOLFIRINOX regimen combines four chemotherapy medicines: Oxaliplatin, leucovorin (folinic acid), irinotecan, and 5-fluorouracil. A very similar regimen is already used as an initial treatment for metastatic pancreatic cancer and this study shows mFOLFIRINOX can also benefit patients with earlier-stage disease. At a median follow-up of 33.6 months, the median length of disease-free survival was much longer in the mFOLFIRINOX group than in the gemcitabine group (21.6 months vs 12.8 months), as was the median overall survival (54.4 months with mFOLFIRINOX vs 35.0 months with gemcitabine). The benefit of the mFOLFIRINOX regimen is observed in all subgroups of patients. mFOLFIRINOX also markedly extended the time until metastases appeared (median 30.4 months vs 17.0 months with gemcitabine). Overall, more patients experienced severe side-effects (mainly haematologic) in the mFOLFIRINOX group than in the gemcitabine group (76 per cent vs 53 per cent), but the side-effects were manageable, according to the authors. One treatment-related death occurred in the gemcitabine group, and none occurred in the mFOLFIRINOX group. The types of side-effects also differed between the two groups. The most common side-effects of gemcitabine were headache, fever, flu-like symptoms, swelling and low white blood cell counts. Patients who received mFOLFIRINOX had more diarrhoea, nausea, vomiting and fatigue. There was no difference in the risk of febrile neutropaenia between the two groups.