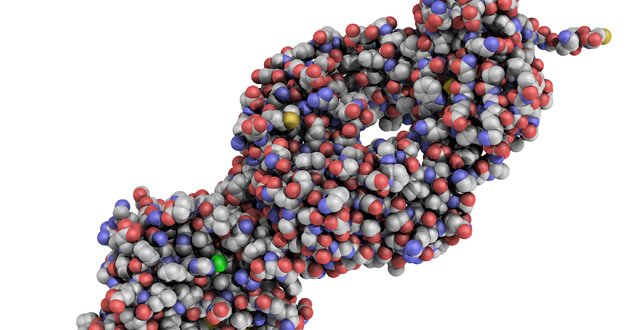 Antibiotic resistance rates are rising for H.Pylori infections
Antibiotic resistance rates are rising for H.pylori infections, which is having an impact on eradication efforts, the Irish Society of Gastroenterology Summer Meeting 2019 heard.
Prof Deirdre McNamara, Consultant Gastroenterologist, Tallaght University Hospital (TUH), gave an update on H.pylori in Ireland, a talk described from the floor as a strong rebuttal to the belief that H.pylori infection was no longer an issue.
"It's a dismissed infection, and I think incorrectly so," she said.
The Irish H.pylori Working Group had agreed to carry out a nationwide H.pylori resistance surveillance initiative, she told the meeting and hoped that more centres would become involved.
H.pylori plays a crucial role in the pathogenesis of upper GI disease including gastritis, peptic ulcer disease (PUD) and gastric cancer. Prof McNamara said that it is estimated that around 50 per cent of people around the world still had the infection, but this varied widely depending on social economic status.
The pool prevalence in Ireland was 43 per cent, meaning that two million people still had the infection,
However, she believed that this was an overestimation, putting the prevalence rate figure at 20 per cent.
Citing a 2018 study by Rowland et al, published in Clinical Microbiology and Infection on the burden of H.pylori in Ireland, Prof McNamara said that researchers followed up a cohort of children and families that they had investigated between 1997 to 2002.
This cohort was retested using carbon 13 urea breath testing to examine who had developed H.pylori in the intervening years. Summarising the study, she said younger siblings had developed H.pylori.
Citing a PhD thesis looking at TUH data of an endoscopy and UBT cohort between 2013-2016, Prof McNamara said it found roughly that a quarter were H.pylori positive. She also discussed the impact of proton pump inhibitors (PPIs) on testing, saying it majorly affected the accuracy.
"A third of patients admitted to being on a PPI when we were scoping them," she said. Other more recent research showed that 83 per cent of patients were on a PPI at the time of the test, which majorly affected its accuracy.
Prof McNamara said that peptic ulcer disease (PUD) was a routine diagnosis, but rates were falling and it was now a rare disease, but dyspepsia, an umbrella symptom for common H.pylori-related disease, was the fourth most common symptom presenting for diagnosis in primary care.
"Some 40 per cent of the population will at some time have dyspepsia and 20 per cent are using medications for symptom relief," she said. This represented a "significant workload" for general practice.
"If you take a H.pylori positive population, 1 per cent of them will develop a peptic ulcer annually, significantly," she said. This is 10-times the risk of someone who was H.pylori negative.
In terms of gastric cancer, the seventh most common invasive cancer, there were approxiamtely 526 new cases diagnosed in Ireland each year.
"If you look at the national cancer register we are diagnosing the same number of cancers now as 2005, it's terribly static," she said.
Regarding treatment, she said that probiotics cure infection of H.pylori and that anyone who has dyspepsia should have H.pylori testing.
Prof McNamara said that 14-day clarithromycin triple therapy efficacy was 77 per cent, but that treatment without amoxicillin or metronidazole was less effective.
She warned that resistance rates were increasing in Ireland with a detrimental impact on eradication. Between 1991-2007 resistance rates had risen from 4 per cent to 10 per cent. Prof McNamara added that 36 per cent of H.pylori species were clarithromycin resistant, and that metronidazole resistance was at almost 60 per cent. She also expressed concern about the high rate of amoxicillin resistance too.
Monitoring was essential, she said and doctors should consider quadruple therapy as a first-line regimen.