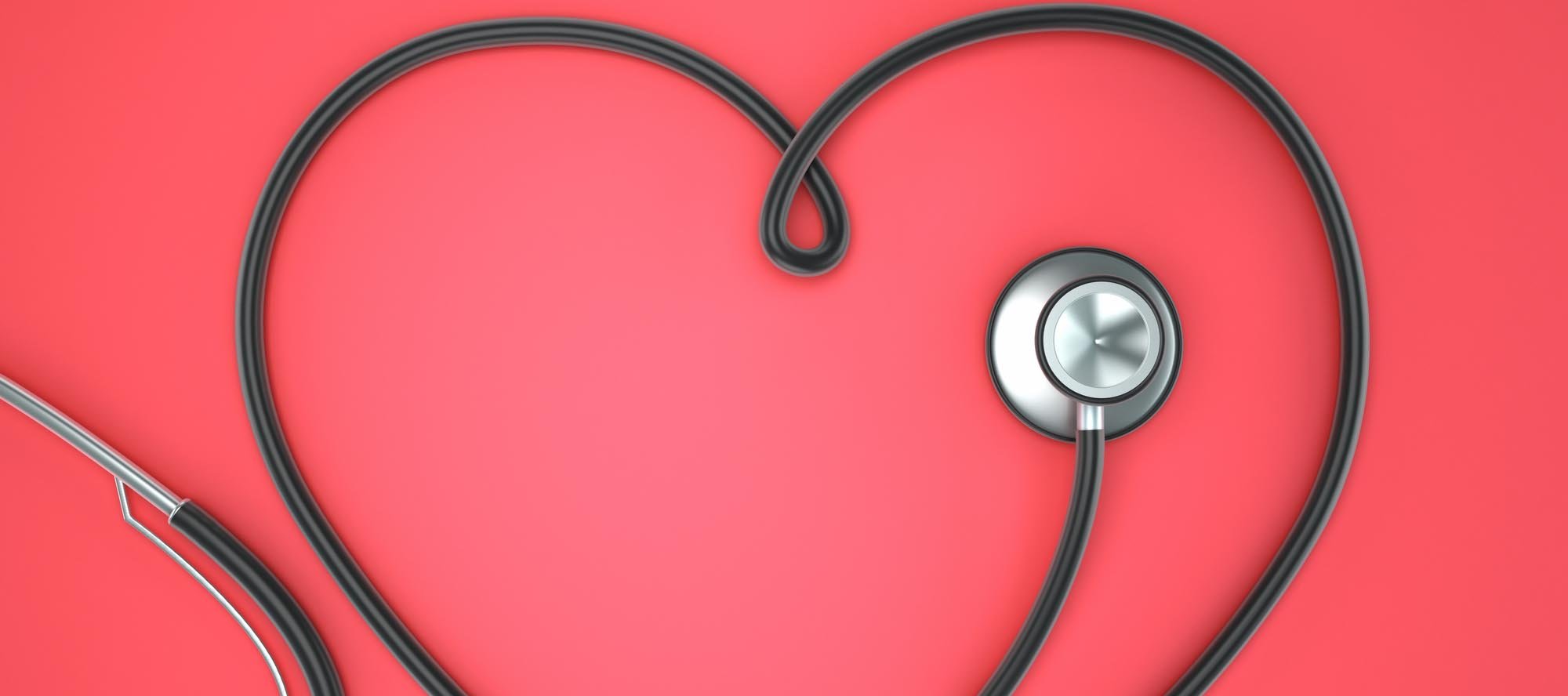 Stethoscope cord forming a heart shape. Healthcare concept.Similar images:
The conference heard a presentation from Dr Barry Boilson, a specialist in advanced heart failure and transplantation medicine and clinical cardiac electrophysiology at the Mayo Clinic.
Dr Boilson delivered a presentation on 'Innovations in Atrial Fibrillation (AF) management'. He told the attendees that prevalence of AF is increasing at a similar rate to the rise in heart failure (HF) prevalence and pointed out that AF shares the same risk factors as HF.
Stressing that there should be careful choices made in terms of which patients are suitable for ablation, Dr Boilson said: "There are really two types of ablation to consider… AV node ablation is the definitive, ultimate, irreversible rate control method. In our practice, we usually put in a pacemaker the day before, ablate the AV node the day after, and the patient is pacemaker-dependent, and we do nothing about the AF. At that point, from the perspective of rate control, the AF doesn't really matter."
Dr Boilson, who was one of the key organisers of the conference, went on to discuss left atrial ablation.
"This is really a rhythm control strategy," he told the attendees.
"Pulmonary vein isolation is really ablating focal triggers — this is really effective in the paroxysmal AF patient…
Bottom line
"If you look at the bottom line, the only class 1 indication in the most recent guidelines for AF is for paroxysmal patients with AF to move to class 1 or 3 antiarryhthmic drugs. For persistent AF, there are no class 1 indications for ablation, so if you identify focal triggers — in other words, if you isolate the pulmonary veins — that gets a class 2A indication." Dr Boilson outlined data from the STAR-AF 2 trial, which looked at a cohort of patients with persistent AF, isolating pulmonary veins with CFAE mapping, and he then presented the conference with some clinical questions relating to a case study.
In addition, Dr Boilson provided an overview of pharmacological therapies in AF and added that weight loss and lifestyle modifications are extremely important in overweight and obese patients with AF. He said trials have shown that "with catheter ablation, the recurrence of AF is less… the CABANA trial showed that ablation reduces the AF burden significantly, more so than medical management, and also reduces hospital burden significantly, but there was no difference in mortality of the combined end-point of mortality, disabling stroke, or bleeding complications."
The meeting also heard from Prof Aaron Peace, Consultant Cardiologist at Altnagelvin Hospital, who delivered an engaging and interactive talk on the topic, 'Uncertain clinical scenarios' and presented a range of case studies on a variety of complex clinical conundrums.