Prof Brendan Kelly recounts the fascinating life of Violet Gibson
In March 2021, a Dublin City Council committee voted to support the erection of a plaque to the memory of Violet Gibson, an Irish woman who shot Italian Fascist leader Benito Mussolini in 1926. It is hoped to locate the plaque at 12 Merrion Square, Gibson's childhood home. Gibson's story is a fascinating one that merits close attention, as evidenced by the recent resurgence of interest in her life and deeds.
Gibson was born in Dublin in 1876. Her father, a lawyer and politician, became Baron Ashbourne in 1885. Her mother was a Christian Scientist. Gibson had a relatively privileged upbringing. Gibson suffered from psychological problems for much of her life, often described as "hysteria". These issues were compounded or fuelled by a series of bereavements in early adulthood, including the deaths of her fiancé, two brothers, and sister-in-law. Gibson was also plagued by physical ill-health: Scarlet fever; pleurisy; Paget's disease; and appendicitis. Treatments were less than precise at that point in history, so Gibson unfortunately suffered from lifelong complications of unsuccessful surgery.
Against this background, Gibson increasingly turned to religions, both conventional and obscure, for meaning, solace, and support. Notwithstanding these pursuits – or possibly because of them – Gibson's psychological problems persisted. Following the death of her brother, Victor, she spent time in a "nursing home" in Kensington. Gibson attacked her housekeeper's daughter with a knife, was certified insane and spent a period in Holloway Sanatorium in Surrey.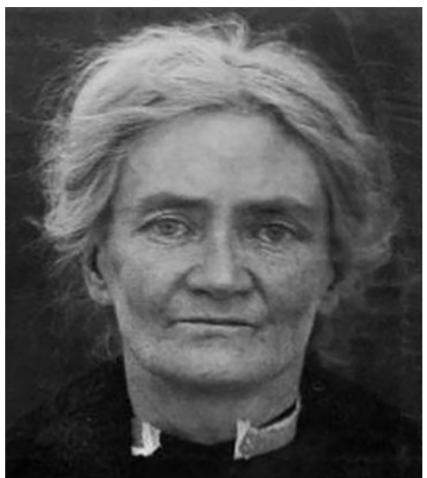 Violet Gibson
Benito Mussolini
Clearly, her psychological problems were intensifying. In the mid-1920s, the combination of Gibson's life circumstances, the succession of bereavements and Gibson's chronic problems with physical and mental ill-health became too much. In 1925, she attempted suicide in Rome, saying that she "wanted to die for God". Somehow, Gibson survived and went on, the following year, to etch out her place in history.
In April 1926, Gibson brought a revolver with her to the Piazza del Campidoglio in Rome and shot at Benito Mussolini, just after he left an assembly of the International Congress of Surgeons. Gibson fired twice, missing once and grazing the Fascist leader's nose with the other shot. If Mussolini had not turned his head just in time, Gibson might well have killed him and changed the course of history. In the event, Mussolini was just slightly injured and Gibson was taken away by the police.
Gibson said she shot Mussolini "to glorify God". The Italian authorities eventually released her, but returned her to the United Kingdom, where she was diagnosed with "delusional insanity with paranoia". Gibson spent the remainder of her life in St Andrew's Psychiatric Hospital in Northampton.
Gibson's tragic, fascinating story is recounted in full in an historical biography by Frances Stonor Saunders, titled The Woman Who Shot Mussolini (Faber and Faber, 2010). The Dublin City Council committee motion, from Councillor Mannix Flynn in December 2020, describes Gibson as "a committed anti-fascist".
The motion notes that, after Gibson shot Mussolini "she was set upon by Mussolini's supporters, and would likely have been lynched had the police not stepped in and arrested her. She suffered various cruelties and indignities within the fascist prison system and was then deported to England, sparing the Italians the embarrassment of a public trial. Her family had secretly arranged to have her committed to an asylum – St Andrew's Hospital in Northampton, where Lucia Joyce, James Joyce's daughter, would later be committed."
The motion says that "despite repeated pleas for her freedom, she spent the rest of her life in St Andrew's, dying in 1956. It suited both the British authorities and her family to have her seen as 'insane' rather than as political. It is now time to bring Violet Gibson into the public's eye and give her rightful place in the history of Irish women and in the rich history of the Irish nation and its people."
The decision to commemorate Gibson is a welcome, interesting one. Her story is complex. From today's perspective, there is compelling evidence of psychological problems and even mental illness, but one must be very careful about applying the diagnostic approaches of today to people in the past. The political dimensions of her case are enormous and were undoubtedly relevant to the outcome.
The 1920s, when Gibson was sent to St Andrew's, was a period in which large mental hospitals were a feature of life in many parts of the world, including England and Ireland. Institutions and families collaborated to perpetuate admissions, often for decades. In 1952, Gibson's nephew, Edward, wrote to the doctor in Northampton asking if it was a statutory requirement for her to be visited twice a year. The doctor said that it was, so Edward said he would fulfil the requirement, but would only stay for "a quarter of an hour or so". Clearly, Gibson was very much alone, abandoned in the institution.
Hopefully, the commemorative plaque in Merrion Square will help reclaim her story
Prof Brendan Kelly is Professor of Psychiatry at Trinity College Dublin and author of The Science of Happiness: The Six Principles of a Happy Life and the Seven Strategies for Achieving It (Gill Books).