St Vincent's Cardiology Registrar and player-manager Dr Rory Durand reflects on how the season has started for the doctors in the Leinster Senior League
A fresh start
The 2019-2020 season has been exciting for my co-manager John Cosgrove and I. We started in July with our pre-season campaign, which ran a lot more smoothly than expected; we had positive results in friendlies against other junior clubs around Dublin and participation in training was exemplary, particularly with the inclusion of a large group of new players.
A fresh influx of medical students from Trinity, UCD and RCSI, including Paul Lynch (pictured, UCD) this season, sees the club into a new decade with a promising future ahead.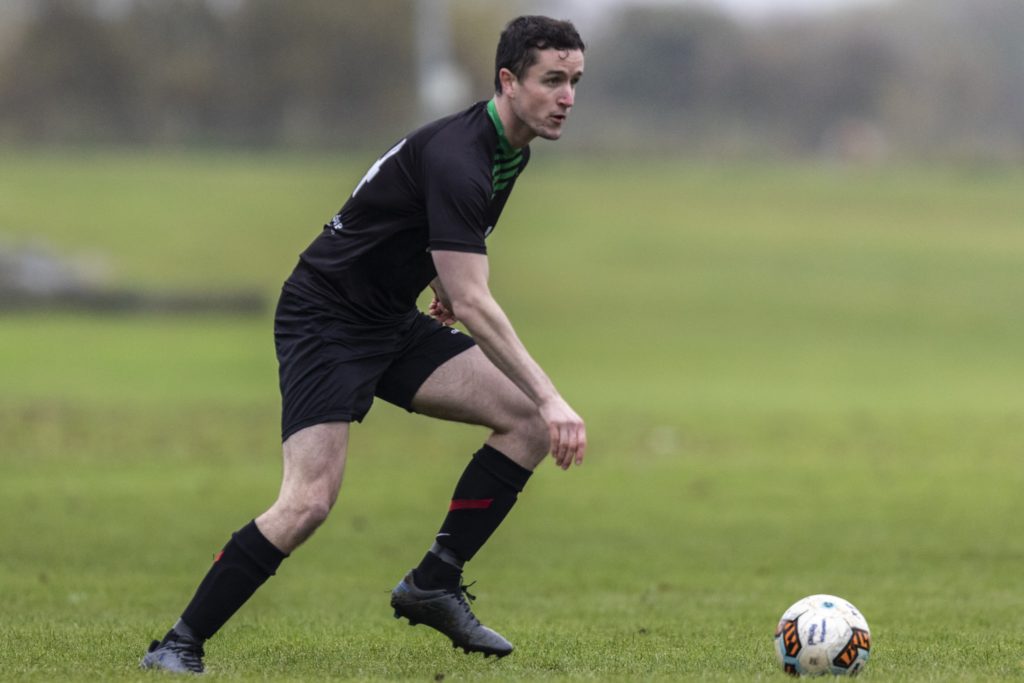 Our first huge task was player recruitment. The draw of Australia and the July hospital changeover saw a mass exodus of quality, key players, creating a void that would be felt by any club. The need for replacements was acknowledged early and we linked-up with UCD Medsoc in an effort to add youth to the squad. We went on to sign a group of UCD medical students at the start of the season, including Paul Lynch, John Callaghan-Moore, Alex Boylan, Eoin Coughlan and Joshua Chew. Over the years, UCD has been a great source of fresh talent for the club and 2019 was no exception, as players with huge potential were added to the ranks. Entering the decade, a major priority will be to broaden that net and develop closer links with RCSI and Trinity. Jack Latvis, who is studying in Trinity, has impressed since signing on and hopefully more will follow. Along with medical students already established at the club, such as Paul Carroll and Alex McDaid, the future of the St Vincent's FC looks very healthy.
It hasn't been all student recruitment. Doctors Ian Daly, Cillian Keogh, Colm Kirby and David Gildea, all new acquisitions, fresh off the plane from representing Ireland at the Medical World Cup in Mexico, have added that extra quality and experience that is needed at this level. Tallaght rheumatology SpR Dr Colm Kirby has really put himself forward as a leader within the squad; crucial after the loss of experienced players in the summer. Ophthalmology trainee Gildea is a classy centre-forward, currently leading the way in the club's goal-scoring charts and has grown in confidence by the game.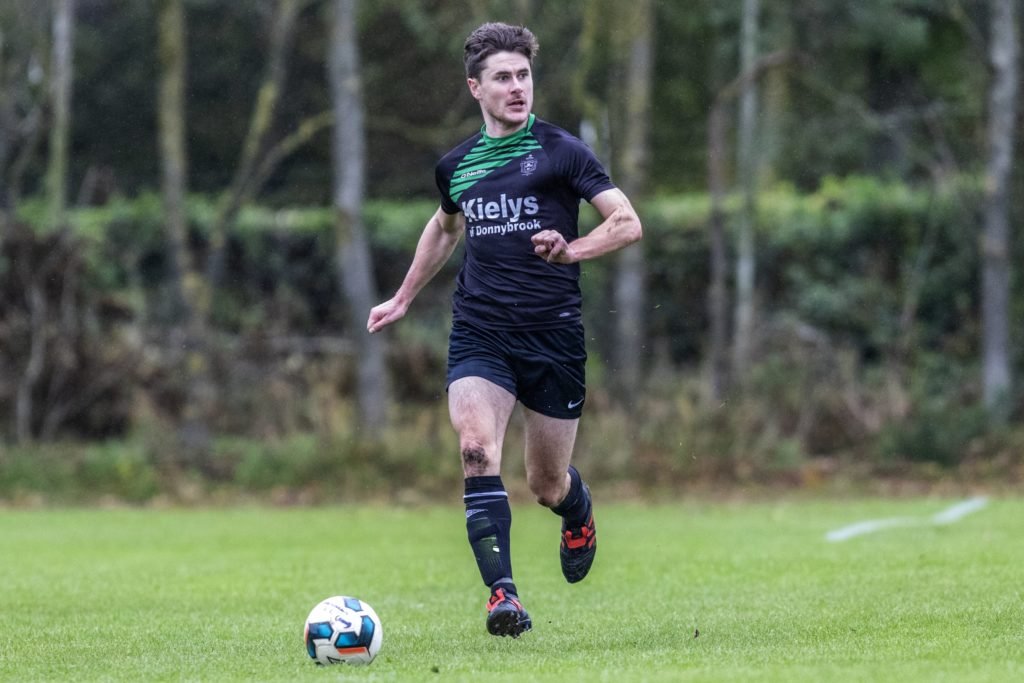 Despite the positives, there have been setbacks. We have been unfortunate with injuries, particularly with Dublin GP and highly-rated midfield player Dr Ian Daly out of action. His comeback is eagerly anticipated and we're expecting him to make a massive impact upon his return. Another keenly-awaited return from injury is that of playmaker Dr Brian Gaffney. As a number 10, he is a talented technical player, the type you look forward to watching at the weekend and is likely to be available in January.
This season has seen Dr Ciara Grant join the ranks. Ciara is a midfielder of exceptional quality and an Irish women's international. She is preparing for her return to the Women's National League (WNL) with pre-preseason training at St Vincent's. We're proud to see Ciara sign for Shelbourne and wish her every success in the season ahead. With Shelbourne currently in second position in the WNL, we will be hoping for a first St Vincent's representative playing in the UEFA Women's Champions League next season.
Cup fever
2019 has seen the club participate in more cup competitions than ever, including the FAI Junior Cup and Leinster FA Cup, as well as the LSL Tom Carroll and Noel Ryan Cups. We are still going strong in both LSL Cups and any chance of silverware will rest heavily on a successful run. There have been promising performances so far, particularly the win over TEK United, a household name playing in the top division of the LSL, who convincingly beat us last season. It was nice to see a glimpse of what is to come from the current squad.
Dr Kirby signed after impressing for Ireland at the Medical World Cup in Mexico and has emerged as a leader for St Vincent's.
LSL Saturday Major 1B
A change in management, an overhaul of the squad and avoiding relegation at the death last season were all signs of the challenges lying ahead in the 2019/2020 season. There is no doubt that this is a transitional period for the club. LSL Saturday Major 1B is the highest level at which the club has played in St Vincent's history. Now into our second season and a new decade, an influx of top clubs from the AUL has seen a marked increase in standards compared to last season. Established clubs such as UCD, St Frances FC, Sheriff YC and Trinity/Dublin University are all represented. In the past three years we have really entered the business end of junior football in Leinster.
Signs on the training ground are positive. This is a resilient young squad, growing in experience game-by-game and there is a desire to climb the table. We must avoid major injuries, as the squad will be stretched to capacity with the hectic schedule ahead. This season has seen us surpass 50 registered players for the first time and we are fortunate as managers to have a group of players who have excellent planning and organisational skills.
The road ahead
We return to cup action on Friday, 10 January at home against Railway Union AFC in the Tom Carroll Cup. Wednesday evening training in St Killian's German School on the impeccable 4G surface has recommenced and with a key stage of the season coming up, the festive cobwebs have been blown away.
Despite reaching the mid-point of the season, having played predominantly cup games, there remain 17 league fixtures left to play, with only five played. Although performances have been good, we are finding ways to keep the 'goals conceded' column to a minimum for the rest of the campaign in order to climb the league table. The number-one priority is to maintain our status in the Major 1B division for next season.
Dr Brian Gaffney (St Vincent's Hospital Medical SHO) has been a revelation this season and his return from injury will be key as the season approaches a crucial stage.
On a separate note, our cup form represents an opportunity to add more silverware to the trophy cabinet. It is too early in the Tom Carroll and Noel Ryan Cups to get excited, but we will keep our focus in the early stages, see where we are at the end of March and reassess our aims.
Entering the summer months, preparation for our Hospital's Cup campaign will begin. It is a hugely important tournament for us and we hope to bring the prestigious title back to South Dublin.
Further afield, St Vincent's will be represented in the Irish squad travelling to Buenos Aires for the Medical World Cup in September 2020. The national team selection panel will be busy choosing the best Irish footballing doctors for the squad in the coming months.
Events
Off the pitch, the second half of the season is always an opportunity for club development and there will be a number of events organised, including the annual St Vincent's Quiz and the St Vincent's Premier League Survivor Series. We are continuing to work with UCD Medsoc and there will be plenty of football-related events in the New Year. As always, we have been represented outstandingly by students and graduates from all of the Dublin Medical Schools, with Paul Carroll (UCD), Fionn Lynch (RCSI) and Jack Latvis (Trinity), to name just three of our many students. The club will certainly benefit from developing closer connections with Trinity and RCSI in the future and that will be a priority for us to continue progressing in this decade.
Finally, we are always welcoming new players and spectators to games. It has been an exciting season so far and any prospective players who would like to be part of it should get in touch by email and keep up with us on our social media for fixtures.
Keep an eye out in The Medical Independent and the club's Facebook page for news, fixtures, results and upcoming events.
facebook.com/SVHFC