Catherine Reilly reports from a conference on the impact of sodium valproate (Epilim) in pregnancy and hears why new epilepsy medicines should be kept under surveillance
The development of a women's health in epilepsy programme will be crucial in helping to prevent another potential scandal surrounding antiepileptic drugs (AEDs) in pregnancy, National Clinical Lead for the Epilepsy Clinical Care Programme Dr Colin Doherty told a one-day conference on the impact of sodium valproate (Epilim).
The drug Epilim is licensed in Ireland to treat epilepsy and bipolar disorder. Exposure during pregnancy is associated with major birth defects and development disorders in children.
In women who take valproate while pregnant, around 10 babies in every 100 will have a birth defect (in the general population two-to-three babies in every 100 will have a birth defect, while epilepsy drugs generally carry around a six-in-100 risk).
Additionally, in women who take valproate while pregnant, 30-to-40 children in every 100 may have problems with development. Children of women who take valproate in pregnancy are also more likely to have autism or autism spectrum problems and to have signs of Attention Deficit Hyperactivity Disorder (ADHD). The HSE advises women that they should not stop taking their medication without a discussion with their doctor.
The women's health in epilepsy programme, which is in its early stages, aims to enable annual review of women with epilepsy attending the service; establishment of a formal Epilepsy Pregnancy Register; and access to epilepsy advanced nurse practitioners (ANPs) in each maternity network.
According to a document for the HSE authored by Dr Doherty, the first report of foetal abnormalities concerning sodium valproate was published in 1984. The European Medicines Agency (EMA) agreed to strengthen measures around valproate in 2014. However, "it was generally agreed that penetration of the issue was suboptimal". This led to further EMA measures, including a pregnancy prevention programme, announced in 2018.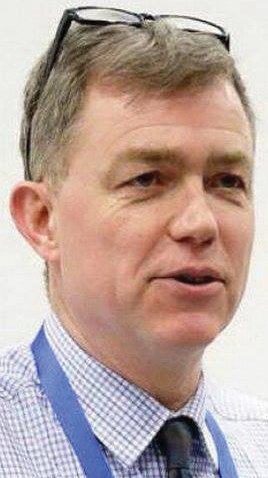 The paper said there were 30 anticonvulsant drugs and "it took 30 years to realise the full negative effects of VPA [valproate]. It is our intention that should never happen again".
On the need for a women's health programme in epilepsy, Dr Doherty told the conference that the "pitch" he made to the HSE Chief Clinical Officer Dr Colm Henry was "we don't want to be sitting here in 15 or 20 years' time realising there was another valproate out there".
The consultant neurologist said there were "lots of new medicines in epilepsy coming through all the time". While there was "probably none quite as bad as valproate", he said this issue needed to be kept under surveillance.
Speaking to the Medical Independent, Dr Doherty said the scale of the risks associated with valproate had been under-recognised and that caution was required in respect of other AEDs.
He noted a comment by a woman attending the conference who contended that a certain AED was causing foetal malformations. Dr Doherty said "all of our data says it isn't" and the drug appeared to be the safest AED for women in pregnancy. However, Dr Doherty said these types of issues needed to be followed-up, "and we need to follow their children's development".
Currently, it is "very rare" for a neurologist in Ireland to initiate sodium valproate in a woman "but not unheard of", according to Dr Doherty. "I have women of child-bearing age on valproate because nothing else works," he told MI.
Last year, the HSE launched a valproate response plan following measures mandated by the EMA. Communications were issued to GPs and pharmacists, and to around 3,000 women/girls in receipt of valproate through State drug schemes. A temporary phone line was also established. Ms Cora Flynn, ANP Lead Nurse, Epilepsy Clinical Care Programme, said there were 57 individual callers and "a lot of these telephone calls were very raw, very upsetting". She said there was frustration for people trying to access services.
Ms Flynn said there were ongoing efforts to identify women previously on valproate through outpatient reviews.
Data presented at the conference indicated that over 1,000 people could have been affected by foetal valproate syndrome from 1975 to 2015.
Consultant Clinical Geneticist Prof Andrew Green said funding had been approved to recruit a consultant to facilitate diagnosis, yet this position was not filled. "But as soon as they are, that clinic will be running," he told the conference. Currently, routine referrals to clinical genetics have a two-to-three-year wait, he said.
Mr Des O'Flynn, Head of Service, Primary Care, Community Healthcare Organisation 9, who is leading a group examining primary care/community support needs for affected families, said this process was nearing its conclusion.
At the conference, a number of families affected by the valproate scandal expressed their anger towards the Health Products Regulatory Authority (HPRA) that more stringent warnings and measures had not been in place many years ago. Patient representatives reiterated their call for an inquiry into historical use of sodium valproate.
The conference in Dublin was hosted by the HSE, Epilepsy Ireland, OACS Ireland, Foetal Anti-Convulsant Syndrome (FACS) Forum Ireland and Trinity College.