In May 2018 the Oireachtas Health Committee recommended an inquiry into prescription of valproate medicines in Ireland and prompt roll-out of supports for families affected by foetal anticonvulsant syndrome. But these recommendations have not yet been acted upon. Catherine Reilly reports
The Department of Health is "closely monitoring" a UK independent safety review into the response to concerns about sodium valproate, an anticonvulsant sold in Ireland under the brand name Epilim.
It is also "aware" of the French government's approach to redress for families affected by foetal anticonvulsant syndrome (FACS), according to a Department spokesperson.
Babies born to women taking valproate-containing medicines during pregnancy have a 30-to-40 per cent risk of developmental disability and a 10 per cent risk of birth defects.
Furthermore, children exposed in utero are more likely to have autism or autism spectrum problems and signs of attention deficit hyperactivity disorder. The HSE advises that women should not stop taking the medication before discussing this with their doctor.
The Independent Medicines and Medical Devices Safety (IMMDS) review in the UK, established by government in 2018, is examining how its healthcare system responded to concerns about sodium valproate and two other medical interventions. The report is anticipated in late February or March.
The French government, meanwhile, has opened a compensation scheme for people affected by FACS.
According to a timeline produced by the UK review team, papers were published from the late 1960s drawing attention to concerns about the teratogenicity of anti-epileptic drugs. Sodium valproate was licenced in Ireland in 1975 and the licence was extended to bipolar disorder in 2008.
However, in 2018 the European Medicines Agency (EMA) announced new Europe-wide safety measures on sodium valproate as women were "still not always receiving the right information in a timely manner", following previous measures announced in 2014.
The 2018 stipulations included a visual warning about risks in pregnancy being included on the outer packaging of all valproate medicines.
"The summary of product characteristics (SmPC) and the patient information leaflet have been updated to include the new strengthened warnings and recommendations," Sanofi, the makers of Epilim, informed the Medical Independent (MI) in March 2019.
"A warning statement has been added to the outer cartons and a pregnancy warning symbol has been added to both the outer carton and the blister packaging."
The company said it had "provided information and warnings in relation to its sodium valproate products, including their use during pregnancy, in accordance with regulatory requirements".
A change was instigated in the number of tablets per box to reduce the potential for pharmacists dispensing in plastic bags without warning materials, a situation that has greatly concerned patient groups (see panel).
Other EMA measures included that sodium valproate should not be used during pregnancy unless no other effective treatment is available and it must not be used in women able to have children unless the conditions of a pregnancy prevention programme are met.
Research published in 2019 by clinicians in Children's Health Ireland at Crumlin indicated that children as young as two years of age, for example, were being referred for diagnosis of FACS, also termed foetal valproate syndrome (FVS).
Investigation recommended
In May 2018, the Oireachtas Health Committee recommended an independent investigation into use of valproate medicines in Ireland. The committee said further consideration should be undertaken with regard to compensating FACS patients.
In his forward to the report, Chair of the committee Deputy Michael Harty (Independent) wrote that adequate services should be made available to families promptly.
"It is noted that individuals with FACS are not affected by chance, but by the failure to adequately inform and counsel women who were prescribed valproate medicines."
A HSE-commissioned study has estimated that up to 1,250 children have experienced some form of neurodevelopmental delay and between 153 and 341 children, a major congenital malformation arising from sodium valproate exposure in utero from 1975 to 2015.
Minister for Health Simon Harris previously stated that he awaited a HSE report on the matter before giving "further consideration" to whether an inquiry was "appropriate". In October, this report on the HSE Valproate Response Project was issued to the Department. It provided an overview of the HSE's actions on the EMA requirements and made no reference to a potential independent inquiry.
The issue was raised again at the Health Committee last month by Sinn Féin Senator Rose Conway-Walsh, with the Minister indicating that the HSE report will be published.
It is understood the Health Committee will convene another meeting on sodium valproate sometime in early 2020.
Deputy Harty told MI: "Certainly from the evidence we received from the support group and advocates, it was very strong that there should be an inquiry into what happened.
"But also the fact there weren't focused treatments or therapies, or a care pathway, for people who had been affected because the effects of valproate are quite wide across medical disciplines and the evidence we heard was that many children or adults were going to multiple specialties, but there was no coordination between those specialties in relation to a diagnosis."
Senator Conway-Walsh confirmed to MI the unpublished HSE report is "very limited" and it does not address "the point of who knew what and when".
As to what parties should pay compensation, Senator Conway-Walsh cited the company and the State.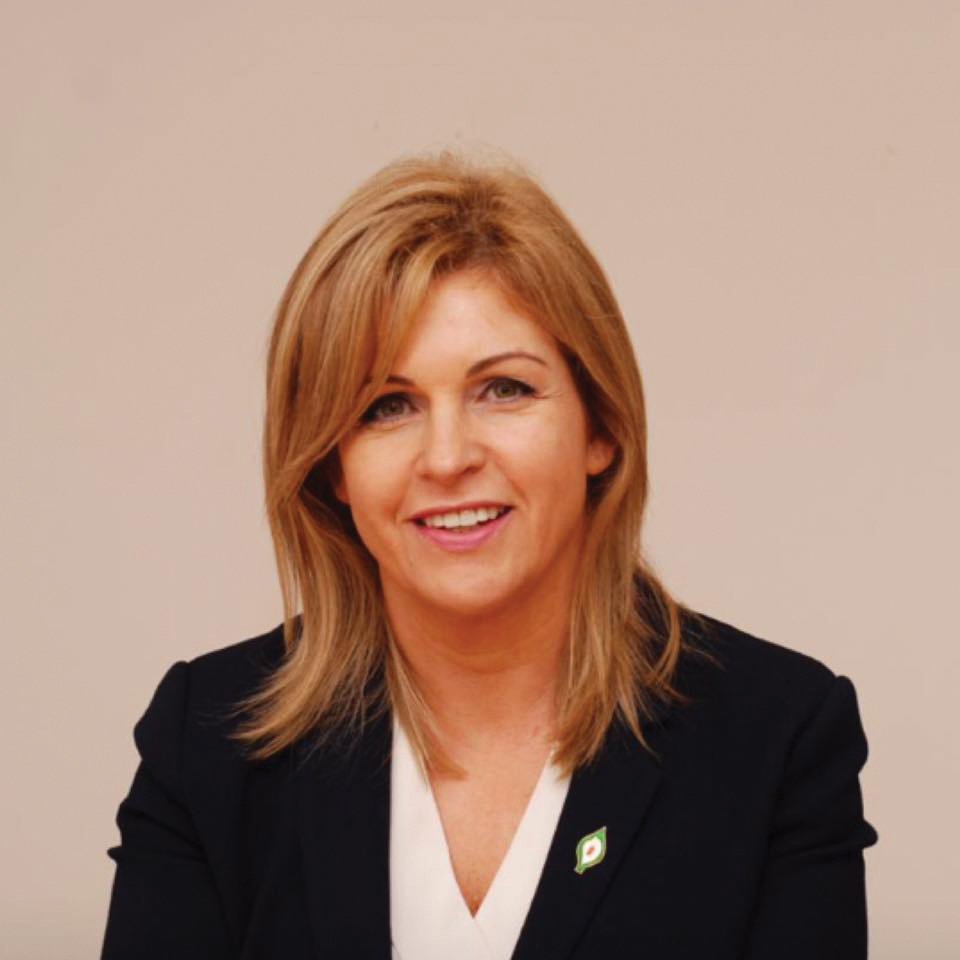 "In some cases it wasn't only prescribed, the dose was increased in pregnancy," she said. "Also there are questions to be answered around the licensing and the decision making around the licensing…
"I think somebody has to be accountable for this. There was no need for these children to be born with the disabilities that they have been born with and why should a child in France be treated any different to a child in Ireland?"
Anguish
Senator Conway-Walsh said a public inquiry need not be lengthy or expensive.
"We owe it to these families, the stress they have gone through. And the stress for mothers, you can imagine, mothers …almost blaming themselves, 'if I hadn't taken this drug my child would have been born without a disability'. But they didn't know. So the anguish of the mothers that I meet is 'I allowed this to happen to my child'; that is desperate, terrible."
Her party colleague, Deputy Louise O'Reilly, has also raised questions. She told MI many affected families are paying for access to therapies due to the long public waiting lists. Mothers have had to give up employment to be full-time carers for their child or children, she added.
"The issue of compensation has to be on the table, because the issue of damage has to be on the table," Deputy O'Reilly told MI.
"As to who pays the compensation, there is a massive global pharmaceutical company involved in this … I wouldn't put all the blame for this at the door of the State necessarily because there is a massive, global pharmaceutical corporation involved as well."
"As soon as the Minister publishes the report that he commissioned, we [in the Health Committee] are looking to bring the advocates in and the Chief Medical Officer, because obviously the Chief Medical Officer has an important role to play here as well … and any other personnel that might be relevant."
Deputy John Brassil (Fianna Fáil), a pharmacist who is also on the Health Committee, said he has been surprised by the scale of continued exposure to sodium valproate in pregnancy even into recent years.
"When I was qualified as a pharmacist back in 1999, at some stage in my course, which was between '94 and '99, I remember doing pharmacology, I remember doing valproate and being told by the lecturer about the issues and dangers [in pregnancy]…," according to Deputy Brassil, who trained in Ireland.
He said Sanofi should pay compensation to those affected (Sanofi has previously said the product was "at all times" supplied in Ireland with a warning of the risk of malformations in babies born to women taking it during pregnancy).
"If they saw fit to change the packaging in recent times, then the packaging should have been that way always. I am not sure the whole potential for foetal abnormality was over-stressed enough."
Asked if the State and the company should pay compensation, he said this needed to be determined by an inquiry.
"I'd like to know why valproate wasn't always red-flagged to the degree it should have been. What brought about the change in recent times where the packaging is now very clearly telling patients about the concerns and the dangers for women of childbearing age, and the whole prescribing of it."
MI asked the Health Products Regulatory Authority (HPRA) if it had conducted any analysis of product information distributed with Epilim since its licensing, including consistency with the product literature distributed in other countries and with published medical literature/studies.
"The HPRA has had ongoing engagement with relevant stakeholders regarding valproate in recent years," responded a spokesperson. "In that context, the HPRA has previously provided examples of the product information available for Epilim since it was first authorised for use in Ireland. These documents provide an indication of the precautions and warnings in place in relation to pregnancy since 1975 and how these warnings evolved over the years, as new information regarding the risks of exposure in pregnancy became available."
On whether the HPRA has had any engagement with the IMMDS review and/or the Medicines and Healthcare Products Regulatory Agency about this review, the spokesperson said the Authority was not a party to the process.
"However, given its significance, we are monitoring progress closely through publicly available information. We await the IMMDS report, which is expected to be published in late February or March [2020] and it will be thoroughly examined."
The spokesperson said following the updated EU-wide recommendations in 2018, the HPRA approved amendments to the product information for all sodium valproate-containing medicinal products authorised in Ireland.
Direct healthcare professional communication letters were approved by the HPRA and "widely distributed" by Sanofi as part of the response.
"The HPRA also approved an updated suite of risk minimisation materials for valproate-containing medicinal products, which include guidance and tools for healthcare professionals (including prescribers and pharmacists) and patients."
The RCSI, in collaboration with the HPRA, is currently undertaking an impact assessment project on the effectiveness of risk minimisation measures to prevent harms from teratogenic medicines, including sodium valproate. This research is being undertaken within the framework of a Health Research Board Applied Partnership Award.
HSE response
Following the new EMA measures in 2018, the HSE launched a valproate response plan. Communications were issued to GPs and pharmacists and to around 3,000 women/girls in receipt of valproate through State drug schemes. A temporary phone line was also established.
The response plan, which was led by the Office of the Chief Clinical Officer and included patient representation, had a variety of aims. These included estimating the number of children/adults who may have been impacted; developing a diagnostic pathway for children/adults who may have FACS; establishing a programme for women's health in epilepsy; and developing a care pathway for people affected.
There has been some progress. Two specialist nurses have been appointed to the women's health in epilepsy programme, but there was a commitment to six posts in total.
Last month, a HSE spokesperson said the programme has recruited two advanced nurse practitioners and commenced two obstetrical epilepsy clinics in large maternity hospitals in Dublin.
"Ultimately, the programme is expected to develop important information on not only expanding the understanding of valproate in epilepsy and pregnancy, but also all medicines that are prescribed for epilepsy," outlined the spokesperson.
"There is a commitment to recruit four additional advanced nurse practitioners, included in the 2019 service plan, and funding for these posts has been secured."
In regard to recruitment of a permanent geneticist to facilitate diagnosis, the spokesperson said interviews have been completed and the successful candidate has been offered the post.
"The dedicated FVS locum clinic was run through November 2019 and currently has no waiting list. The recruitment process for the consultant geneticist post has completed the interview process and we are awaiting a start date in Q2 of 2020."
A HSE subgroup has developed a report outlining a care pathway. MI understands it recommends the establishment of a national assessment team to assess the care and support needs of all people with a confirmed diagnosis of FACS.
The HSE's spokesperson told MI that "work to fund and implement the pathway is currently in development".
This pathway is for patients "who have been diagnosed with FVS. Patients who have suspected FVS can be referred by their GP to local support services while they are awaiting diagnosis."
In December, the Department said it has not yet received this report.
Advocates are concerned that access to this pathway will require a diagnosis, as they say there are still lengthy waits for a diagnosis through the clinical genetics service.
Ms Karen Keely, Chair of the Organisation for Anticonvulsant Syndromes (OACS) Ireland, said the new disability pathway should be revisited in order to facilitate all families impacted by sodium valproate/Epilim.
"OACS Ireland, the body who represent the families affected in Ireland, tried to reinforce this issue with the Valproate Project Group," she outlined in a statement to MI last month. "We believe that any mother who gives birth to a child while taking valproate and who subsequently presents with symptoms should fall under the new disability pathway for FACS until a diagnosis is determined."
The Department of Health, she added, should ensure that children impacted by valproate are "treated in a similar manner to their EU counterparts".
OACS Ireland remain firmly committed to securing an independent inquiry. The Department informed MI that the Minister "looks forward to meeting the patient advocates in early 2020".
"OACS Ireland are seeking assurances from Minister of Health Simon Harris that an independent inquiry takes place," stated Ms Keely.
She said the recommendations of the Oireachtas Health Committee in regard to an inquiry and further consideration of compensation need to be addressed immediately.
"OACS Ireland and Epilepsy Ireland look forward to our meeting with Minister Harris in the near future," she said.
According to Ms Keely, it is imperative to find out "who knew what and when".
Mr Peter Murphy, CEO of Epilepsy Ireland, said the organisation remains concerned that the HSE direct communications exercise to patients included only girls/women in receipt of sodium valproate in the previous six months. He said the HSE indicated it was not possible to locate women who had previously been on the drug.
He expressed concern that all women and their children potentially affected by valproate are made aware of this possible connection, including women who took the drug in the past, but who no longer do so.
The HSE stated that, in collaboration with Epilepsy Ireland and OACS Ireland, it held a conference in Dublin in March 2019 to increase awareness of the issue.
Mr Murphy also underlined that an inquiry is imperative.
"OACS and ourselves have said there needs to be an inquiry, to find out why this situation occurred, where is the accountability, what can we learn to avoid a similar situation in future, and most importantly to deliver answers for the families affected. The positive work that has happened to minimise future risks doesn't absolve the need to look into the past and get answers for these families."
PSI investigating statutory complaint on Epilim supply
A statutory complaint has been made to the Pharmaceutical Society of Ireland (PSI) in relation to the supply of Epilim to a patient.
Since March 2019, two "matters" have been brought to the PSI's attention in regard to the supply of Epilim to patients.
 "One of these was raised as a concern and the PSI is seeking observations from the relevant pharmacy on the matter," a PSI spokesperson told MI. "The other was raised as a statutory complaint. The latter is still in deliberative process (which is confidential) and I am unable to provide any further details on it."
In March 2019, the PSI informed MI it had received 13 "concerns" in relation to Epilim since April 2018. The information it had received "indicated that supplies of valproate medicines have been made without the required alerts, educational material, or counselling by pharmacists".
Commenting at the time, the spokesperson said it followed up on these concerns where specific information was provided in relation to the pharmacy involved. Follow-up included issuing letters to the superintendent pharmacists and conducting visits to three pharmacies to review issues relating to those concerns.
During 2019, a reminder to pharmacists about the appropriate supply and counselling of patients receiving valproate was included in a PSI newsletter.
"The PSI is the appropriate body to which any person may provide information or make a complaint in relation to their concern about how they have been treated in a pharmacy and about a pharmacist's care, behaviour, or practice. And the PSI will take the appropriate regulatory action," the PSI's spokesperson concluded.
In recent years OACS Ireland has highlighted numerous instances of patients receiving 'Epilim in a bag', without any warning materials.
The potential for this occurrence appears to have reduced since Sanofi decreased the number of tablets per box.