Cancer Trials Ireland Director Prof Bryan Hennessy and CEO Ms Eibhlín Mulroe speak to Niamh Cahill about the impact of Covid-19 on operations at the organisation and how it is responding to the pandemic
Covid-19 has provoked seismic change in all parts of Irish society. When the outbreak first emerged here, officials at Cancer Trials Ireland (CTI) immediately responded, with efforts re-focusing on research concerning the novel coronavirus.
According to Prof Bryan Hennessey, Clinical Lead at CTI, the virus has had a dramatic impact on the charity's operations.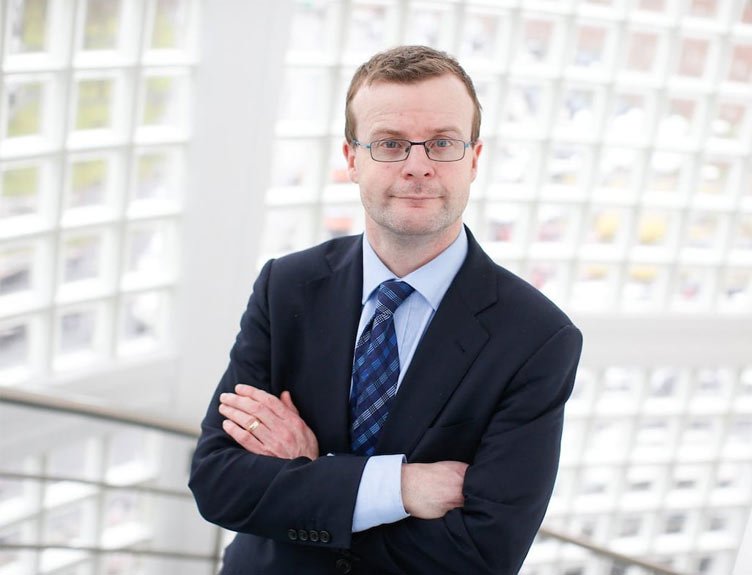 Ordinarily, CTI offers cancer patients the opportunity to take part in cancer trials, which aim to discover new treatments and diagnostics to extend the lives of patients.
It is funded mainly by the Health Research Board, Irish Cancer Society and other international collaborative groups with which it is working on trials.
Since being established in 1996, more than 15,000 patients have participated in over 350 cancer trials.
New trials on hold
However, the global pandemic has significantly reduced activity on current trials and led to new trials virtually being postponed.
"Trials that we were about to open have been put on hold," outlined Prof Hennessy.
"Enrolment to current trials has slowed down, in part because of resources going elsewhere, and in part because we just don't know with some of these therapies what their implications are in terms of Covid risk and risk of severe infection.
"Investment in new trials and development of new trials has been significantly slowed, as lots of pharmaceutical companies put a lot more effort and investment into generating anti-Covid type drugs."
Because the charity is paid directly for activity, the fall-off in work has meant a decrease in income.
Salary cuts
This has, in turn, resulted in a decision to introduce a pay cut of 20 per cent for all staff at the charity.
Around 50 staff at the organisation's central office have been affected, including clinical research associates, quality experts, pharmacovigilance staff and data managers.
"We've had to make prudent choices, like every other company. We have reduced salaries for all staff by 20 per cent in order to ensure that we come out of this. I have to say, the team have been so supportive and totally get that," said CEO Ms Eibhlín Mulroe.
She confirmed: "Patients are still being seen by their doctors and trials are still going on. That hasn't stopped."
The priority for CTI is the safety of cancer patients and they will be seen in a safe environment, said Ms Mulroe.
In response to the outbreak, cancer units have been moved to safer areas in some hospitals to protect vulnerable patients.
Many cancer therapies suppress the immune system. Early data suggests that cancer patients are much more vulnerable to infection from Covid-19 because of this.
"The issue is all of our trials happen within cancer units in hospitals and some of those units have moved outside to other areas, so there have been things we've had to do, like inform the regulators and seek advice from the regulators," explained Ms Mulroe.
"One of the big changes is on some trials, the sites aren't able to register new patients onto the trials. That's something we're trying to find a way around. So it means if you're on a trial, you're still going to be treated on a trial, so there should be no worries around that. But if you're a cancer patient and potentially looking at a trial, it might take a little longer to get on it.
"Having said that, there are still registrations happening for patients on trials. It's not that it's ground to a halt, it hasn't; we are just not doing as much as we would like to be doing, for obvious reasons."
According to Prof Hennessy, oncologists are "working in the dark" and are faced with making incredibly difficult decision because of the pandemic.
"You are caught in a dilemma between keeping them [patients] on their cancer treatments but yet knowing that if they get exposed to this… if you slow down their cancer treatments, their cancer might worsen more quickly but if you don't slow down the cancer treatments, then the virus might cause them to have more severe infection than they might have had otherwise. It is very difficult.
"We are very worried about them [cancer patients] and they're very worried about themselves, absolutely."
Breath sample study
Separate to his work as Director at the charity, Prof Hennessy is undertaking a Covid-19 study examining whether the virus can be detected in breath samples from patients with the virus.
Samples are currently being taken from patients hospitalised with the virus at Beaumont Hospital, Dublin. These samples are then being analysed in the laboratory, Prof Hennessy explained.
The study was previously focused on lung cancer patients, but was "switched" to Covid-19 patients following the outbreak, he said.
"We have a breath research project that we've had in the lung cancer field, where we're looking at picking up lung cancer in exhaled breath… but we've had to shut that down because the College [RCSI] has closed. But we've convinced the College to let us reopen the lab because we've switched our breath research programme to testing for Covid to see if we can pick it up with higher sensitivity on exhaled breath, to see if we can help get a more sensitive test for the virus."
Meanwhile, staff at CTI, in light of the reduction in trials activity, have offered their services to other parts of the health service.
"Recognising the drop in cancer trials activity, we've been trying to work with the infectious disease community, helping them develop trials for Covid-19," said Prof Hennessy.
Assistance in Covid-19 fight
The organisation has offered its support to other areas of the health service to assist with contact tracing and other clinical trials in responding to the pandemic, said Ms Mulroe.
She said clinicians have mobilised at speed to prioritise research into Covid-19.
Furthermore, ethical approvals for trials and observational studies in the context of Covid-19 are being fast-tracked, she said.
"We've offered to the HSE and NCCP [National Cancer Control Programme] and HRB [Health Research Board] our support. If there are things we can help with, like contact tracing, we're happy to give people to do that.
"We've also offered help in trials. One of the first things we did when this whole crisis kicked-off was, we started to look at potential clinical trials in Covid-19. We're a cancer trials group but the skill-set in running and sponsoring are the same, whether you're in cancer or any other area. So we've been liaising with people around that.
"We have got one trial, which is an observational study opened in three sites now… on patients who have cancer and Covid-19. We're also looking at some potential IMP [investigational medicinal products] trials in Covid-19, because in times like this, research is really important. It's important to study what's happening, but it's also important for the public to know that we're doing our best to see how we can fight this."