Ms Sarah Tecklenborg, Senior Research and Policy Co-ordinator, Cystic Fibrosis Ireland, presents an overview of CFI's recent conference
The impact and legacy of Covid-19 on the lives of people with cystic fibrosis (CF) was among the key issues addressed at Cystic Fibrosis Ireland's (CFI) annual conference, which took place virtually from 6-7 April. Prof Luke O'Neill, School of Biochemistry and Immunology, Trinity College Dublin, spoke about the legacies of the Covid-19 pandemic and how this may impact future care for people with CF. Inflammation in the lungs in Covid is driven by an inflammatory pathway, the inflammasome.
There is overactivation of the inflammasome in Covid-19 patients and this is associated with Covid-19 severity in patients. Prof O'Neill discussed some of his own team's work on itaconate, a molecular by-product of the Krebs cycle, which is made by the immune system to suppress inflammation. Their research showed that itaconate modifies the NLRP3 inflammasome and suppresses its activation.
Inflammation in the lungs, as a result of Covid, also occurs in CF and so we may get therapies for CF as an unintended consequence of developing therapies for Covid. Clinicians and researchers are already investigating these inflammatory pathways in CF. Prof Gerry McElvaney, Respiratory Consultant in Beaumont Hospital, Dublin, in collaboration with Prof O'Neill, investigated the inhibition of NLRP3 inflammasome as an anti-inflammatory strategy in CF. Lessons learned through the development of treatment strategies for Covid-19 may translate into therapies for CF.
In spite of the potential for positive developments to result from Covid-19, a year spent living through a pandemic has severely impacted the lives of people with CF. Dr Rini Bhatnagar, Doctoral Researcher at University College Dublin (UCD), presented the results of a joint study between Prof Patricia Fitzpatrick of UCD, and CFI, which was conducted in September/October 2020. A total of 119 people with CF and 123 parents of children with CF took part.
A total of 47.5 per cent of people with CF and 55 per cent of parents of children with CF deferred their own or their child's hospital visits during the Covid-19 pandemic. In this regard, 25.9 per cent of people with CF and 16.2 per cent of parents of children with CF, who deferred a visit, did so for longer than six months. Fear of contracting Covid-19 was the predominant reason given for deferral. Among people with CF who deferred appointments, the deferral impacted mainly on medical care in hospital, rehabilitation therapies, diagnostic tests, and GP appointments. This is of particular concern as routine examination is the key to early intervention in infective exacerbations of CF and the detection of deterioration in the disease.
The methods by which people with CF consulted with healthcare professionals during the pandemic also changed. Online consultations and telemedicine were new ways of being seen for approximately half of people with CF, and the majority found it helpful. Over half of people with CF (53 per cent) received their prescriptions via email during the pandemic and, of those who did, more than 80 per cent found this very beneficial.
Access to medication during the pandemic was a challenge for some people with CF, with 13.2 per cent of parents of children with CF and 30.3 per cent of people with CF reporting difficulties. One child with CF and seven people with CF had to stop taking a medication and find an alternative due to lack of availability.
In approximately 40 per cent of people with CF and the parents of children with CF, all household members reportedly cocooned since the start of the Covid-19 pandemic. Mental health issues were reported by 74 per cent of adults with CF and 71 per cent of children with CF. These included increased stress (33.3 per cent of children with CF; 21.3 per cent of people with CF); excess anxiety (25.6 per cent of children with CF; 33.7 per cent of people with CF); difficulty sleeping; easy irritability; and feelings of insecurity. Older children reported more mental health issues than younger children.
New therapies
Dramatic improvements in CF treatments, including the development of cystic fibrosis transmembrane regulator (CFTR) modulator therapies and standardised multi-disciplinary patient care have increased the median predicted survival age of CF. Prof Paul McNally, Lead CF Paediatric Consultant at Children's Health Ireland at Crumlin, shared research into the impact of groundbreaking new therapies for people with CF and the benefits that earlier initiation of therapy may provide.
Prof McNally presented phase 3 study data looking at per cent FEV1 (a measure of lung function) changes with CFTR modulators. Ivacaftor (Kalydeco), a highly effective modulator treatment, gave an immediate 10-to-12 per cent increase in per cent predicted FEV1. Elexacaftor-tezacaftor-ivacaftor (Kaftrio) showed similar results. The earlier a patient starts modulator therapy, the greater the reduction in sweat chloride levels achieved. Ivacaftor and elexacaftor-tezacaftor-ivacaftor significantly reduce sweat chloride levels, with elexacaftor-tezacaftor-ivacaftor superior to ivacaftor. The effect was greater in those aged 6-to-11 compared with those aged 12-plus for both ivacaftor and elexacaftor-tezacaftor-ivacaftor.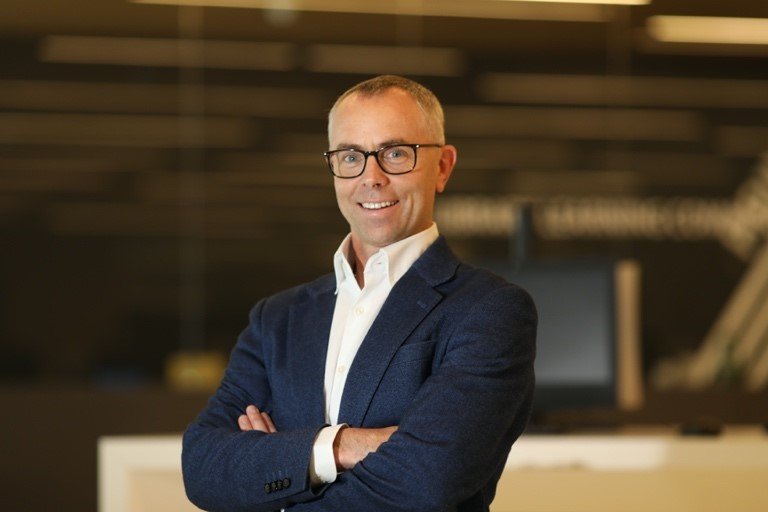 The ultimate aim of medical care should be to prevent decline, not just to slow it. Prof McNally highlighted evidence from an animal model study, undertaken by Xingshen Sun and colleagues, of the impact of prenatal exposure to ivacaftor. There was no pancreatic insufficiency seen in ferrets, which were treated with ivacaftor throughout pregnancy and in the post-natal period. Although we are a long way from trials in humans, the data suggests we may one day be able to prevent organ damage in people with CF from birth.
Ivacaftor is licensed for use from four months of age and elexacaftor-tezacaftor-ivacaftor is currently licensed for use from age 12 upwards, with recent trial data from those aged 6-to-11 showing its safety and efficacy in this cohort also. As trials progress, the hope is that within a few years, clinicians will to be able to treat over 90 per cent of babies with CF from birth.
As the treatment and life expectancy among people with CF has dramatically changed, there is a shift in focus to the management and prevention of chronic diseases in people with CF.
Research developments
Senior Lecturer in Restorative Dentistry, Dr Martina Hayes, University College Cork, discussed her team's research into oral health and dental care in CF. A third of people with CF will develop osteoporosis and may begin bisphosphonate therapy for osteoporosis in their 20s and 30s. The avoidance of extractions is recommended in those who have used bisphosphonates for more than three years due to the impaired bone healing and increased risk of osteonecrosis associated with their use.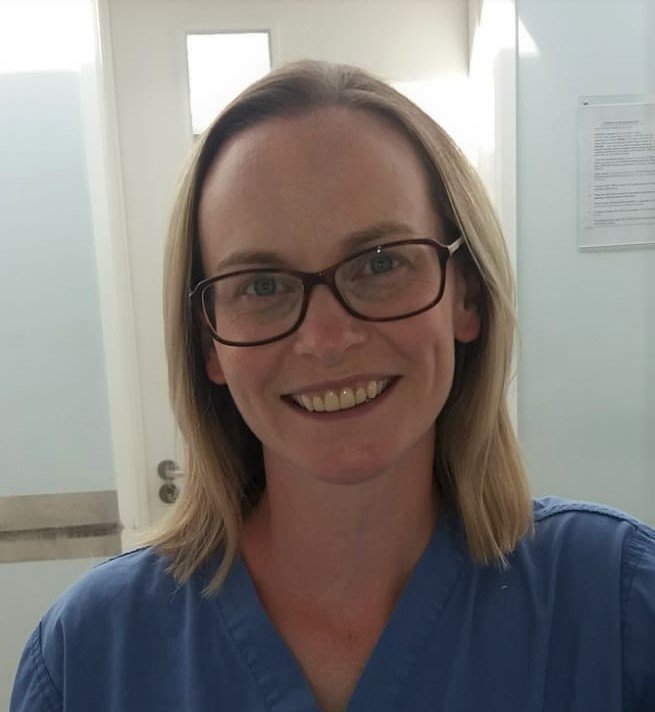 In advanced CF, people with CF may require transplant of the lung, heart, liver, kidney, or pancreas and must be certified as dentally fit for surgery. If dentists are approached late in the process, there is an urgency to complete dental treatment for timely placement on the transplant waiting list. This urgency means the choice of treatment may be limited to extractions as protracted courses of gum disease treatment or root canal are not possible. Targeted oral disease prevention strategies are really important for people with CF and the aim should be to achieve little or no dental disease in people living with the condition.
Senior Lecturer in Human Nutrition and Dietetics, Dr Audrey Tierney (PhD), University of Limerick, discussed the emergence of overnutrition in people with CF as a result of the impact of the CF "legacy diet". This is a high-fat, low-nutrient diet, with individuals encouraged to achieve large calorie intakes in any way feasible in order to meet weight goals. Nutritional status and lung function are highly correlated in both children and adults with CF. As BMI increases, one can see an associated increase in lung function as measured by FEV1, up to a BMI of around 25.
There is a need to look at diet quality in CF. Dr Tierney is currently undertaking a systematic review of what adults with CF typically eat. The reported energy intakes for people with CF identified in this review are typically 91-to-141 per cent of the averages for the healthy population. Micronutrients were inadequate in most studies from diet alone. Dr Tierney is Principal Investigator on a Health Research Board/Health Research Charities Ireland and CFI joint-funded project, which aims to examine the nutrient intakes, dietary patterns and the overall quality of the average diet consumed by adults with CF living in Ireland.
Mr Philip Watt, CEO of CFI, reported that €170,000 had been invested in CF-related research in 2020 and he hoped this would increase in 2021. He welcomed the increased commitment to patient and public involvement in CF-related research projects in Ireland over the past two years. He acknowledged the work of the organisation's research and policy team in significantly increasing the capacity of CFI to engage in a wide range of CF research initiatives.
CF and pregnancy
One of the signs of hope for people with CF is that more people with the condition are feeling well enough to start a family. The Independent Living and Cystic Fibrosis report, published by CFI, reported that 26 per cent of respondents with CF aged 21 years or more were parents in 2017. This question was not asked in a 1998 report as it was unlikely that any people with CF were parents.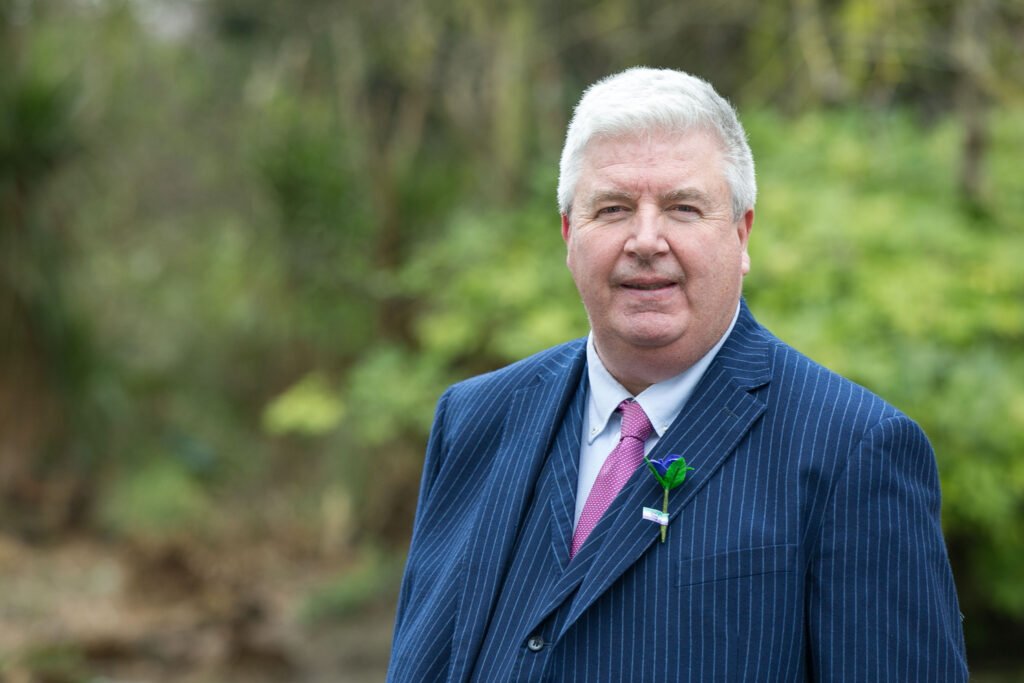 At the conference, two people with CF spoke eloquently, honestly and openly as they shared their experiences of fertility struggles, pregnancy complications and life as parents with CF, including the impact of their CF on family life.
Dr Jennifer Donnelly, Consultant in Obstetrics and Gynaecology, Rotunda Hospital, Dublin, updated people with CF on the options available for those wishing to start a family, the obstetric care of a woman with CF through her pregnancy, and pregnancy outcomes for women with CF. Pregnancy should not be considered a medical complication but as a part of life, a key psychosocial transition point, which requires increased support for fertility-related issues, as well as parenthood.
Women with CF in pregnancy should have access to a co-ordinated multi-disciplinary obstetric and CF medical clinic, avoiding the need to attend multiple appointments and poor communication between senior specialists responsible for all aspects of their care.
Successful pregnancy rates in people with CF continue to rise despite fertility issues. Foetal and maternal outcomes have improved dramatically. For women with CF who have well-preserved lung function, stable and adequate nutritional status, and well-controlled diabetes, the long-term outcomes for their disease appear to equal those who have never experienced pregnancy.