Since the emergence of Covid-19, GPs have worked in the face of ongoing challenges to meet the needs of patients. Niamh Cahill reports
On 3 March, the ICGP issued a statement on the emerging Covid-19 crisis.
Speaking at the time, the then ICGP President Dr Mary Favier said: "We are in an ever-changing situation." The full extent of the pandemic had yet to hit our shores, and schools remained open.
Dr Favier continued: "The most important thing is to keep it in perspective and not to be alarmed. It is still more likely that anyone with flu-like symptoms has the winter flu and not Covid-19 (coronavirus)."
By the end of the month, the entire country was placed under lockdown and normal life had shuddered to a halt. While life for some became much slower, the workload of healthcare workers increased dramatically, as a major operation began to transform the healthcare system and implement testing and tracing processes.
Changed utterly
General practice changed utterly within days, as patients with virus symptoms were advised to phone their GP with concerns, instead of attending in person. All patients were triaged, waiting rooms emptied and a large part of GP work moved online. For patients seen in person, GPs donned personal protective equipment (PPE), in short supply during the early part of the pandemic, and rooms were decontaminated after patient visits. The entire nature of GP work transformed quickly, but largely in a calm, professional manner.
This work continues today. GPs remain on the frontline, offering care and support to patients, with many long-established GPs reporting they are the busiest they have been in their career to date. The virus has surged once more in recent months, community transmission is dangerously high and restrictions have increased in a bid to quell spread of the virus. By 17 October, almost 10,000 healthcare workers had contracted Covid-19, making up almost 20 per cent of Ireland's national case total.
Mobilisation
According to Tramore-based GP Dr Austin Byrne, a massive mobilisation of GPs nationally occurred immediately in March. There were rapid changes in work practices, he told the Medical Independent (MI), with GPs facilitating over 60,000 phone-based assessments per week of potential Covid-19 cases. Private practice income plummeted, as patients avoided their GP surgery over fears of contracting the virus, a development putting the viability of general practice at serious risk.
Older GPs were shielded from face-to-face patient consultations and walk-ins were prohibited. Many doctors set about making a will and held difficult discussions with loved ones about arrangements in the event they succumbed to the virus. According to Cork GP Dr Jim Harty, GPs restructured how they operated "practically overnight".
He added: "Without GPs' own private investment in IT, the response to coronavirus would have been hamstrung."
Electronic prescribing (e-prescribing) was introduced, a move described by Dublin GP Dr Conor McGrane as a "godsend".
Speaking to MI, ICGP President Dr Margaret O'Riordan marvelled at how e-prescribing had been in the pipeline for years but when the pandemic hit, it was introduced rapidly. The introduction of e-certification was another welcome development, she added. The testing criteria tightened towards the end of March, as the system strained to cope with demand. This meant only patients with fever and another symptom of acute respiratory illness, such as a cough or shortness of breath, were suitable for testing. They also had to be in contact with a confirmed or suspected Covid-19 case or fall into one of the at-risk categories.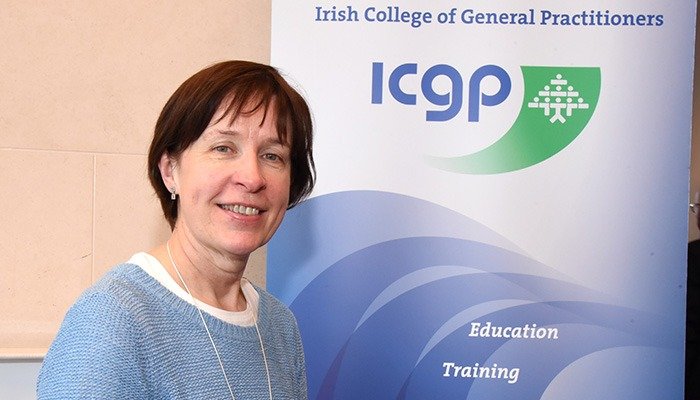 The poorly communicated changes resulted in confusion and frustration among the public and GPs alike. It soon became clear that assessing Covid-19 and non-Covid-19 patients in general practice was immensely challenging from an infection prevention and control perspective. This led to the first of 40 planned Covid-19 community assessment hubs opening in April, offering a location to patients with coronavirus symptoms in need of assessment in a safe setting. The hubs sought to protect hospitals and GP surgeries from a surge in suspected Covid-19 cases and reduce concerns among non-Covid patients about coming to their GP.
Supports
On 16 March, after schools and creches closed, supports were introduced for general practice after an agreement was brokered by the IMO. This meant GPs would be paid for public and private patient assessments for coronavirus. The injection of State funding aimed to enable GPs to continue providing essential patient services following a dramatic decline in practice income. State payment to GPs for public and private Covid-19 telephone consultations and respiratory assessments were introduced. It meant that private patients with Covid-19 symptoms would not have to pay their GP, which came as a relief to many.
Commenting in MI at the time, IMO President Dr Padraig McGarry, a GP based in Longford, said the agreement was essential in order to maintain GP services.
"What has been agreed are a package of supports to keep the frontline open. We're at the sharp end of this and we need to stay open."
To date most of the supports introduced, including those for the out-of-hours service, have been maintained in practices. Dublin GP Dr Knut Moe said the GP supports "kept general practice afloat and practices would have struggled otherwise". Heading into 2020 general practice had finally begun the process of FEMPI reversal, stated Dr Denis McCauley, Donegal GP and Chair of the IMO GP committee. GPs, he said, were comfortable that a plan was in place to make general practice "viable again", stabilise the profession and ensure general practice was "attractive" to younger doctors.
"The only thing on our agenda at the beginning of the year was that, as well as the FEMPI reversal, we had negotiated the introduction of chronic disease management."
"We were hoping to proceed with a relatively uneventful year… unfortunately that didn't arise."
The pandemic, when it arrived, was a very stressful and confusing time for GPs, he said.
"General practitioners were not trained for pandemic medicine but our training made us very good at it. General practice was asked to step up as a result of the initial surges and lockdown and confusion that came."
GPs were asked to undertake "pandemic medicine", which resulted in the cessation of normal practice. Patients were "genuinely afraid" to attend general practice over fears they could come in contact with someone with Covid-19 at the surgery, he said.
"Unfortunately normal general practice, which is a very important acute service for assessing non-Covid issues, stopped," he recalled.
"The whole business model of general practice stopped, particularly if you had a large private practice in general practice, your income stream stopped. This is where the IMO stepped in and sought to get supports for general practice, particularly because we were doing this pandemic work. It disallowed us from doing our normal work, so we had to get resources.
"The whole business model of general practice was at risk if these supports weren't there and if creative thinking was not brought to the fore."
The solutions put in place were threefold, he said: The introduction of two payments for Covid-19 patient assessments; non-Covid patient supports; and the creation of Covid-19 community assessment hubs.
The next challenge, according to Dr McCauley, was the development of a modified chronic disease management scheme on 1 July, tailored to respond to the ongoing pandemic, which included teleconsultations and in-surgery visits.
The latest challenge facing GPs is the nationwide delivery of almost two million influenza vaccines to adults and children. Clinics have been introduced by GPs to maximise uptake among the population, with vaccines being given outside the surgery in car parks and at weekends in many cases. The efforts of GPs to ensure the highest possible vaccine uptake again highlights how GPs have continued to place the interests of patients uppermost in their minds. This has often been at the expense of their own health and wellbeing.
A new survey of GPs, published in this issue of MI (see p12), reveals that stress is a common problem in the specialty. As one GP who responded to the survey said: "I give 100 per cent all day every day and I'm exhausted. This is not sustainable".
Early problems
As GPs reorganised surgeries and adapted services to meet the needs of patients, they struggled to secure adequate PPE from the HSE. This left many GPs and surgery staff anxious, frustrated, and most importantly, vulnerable to infection. According to Kilkenny GP Dr Eluned Lawlor, she, like many other GPs, has encountered a lot of problems securing basic PPE, such as aprons, masks, and hand sanitiser.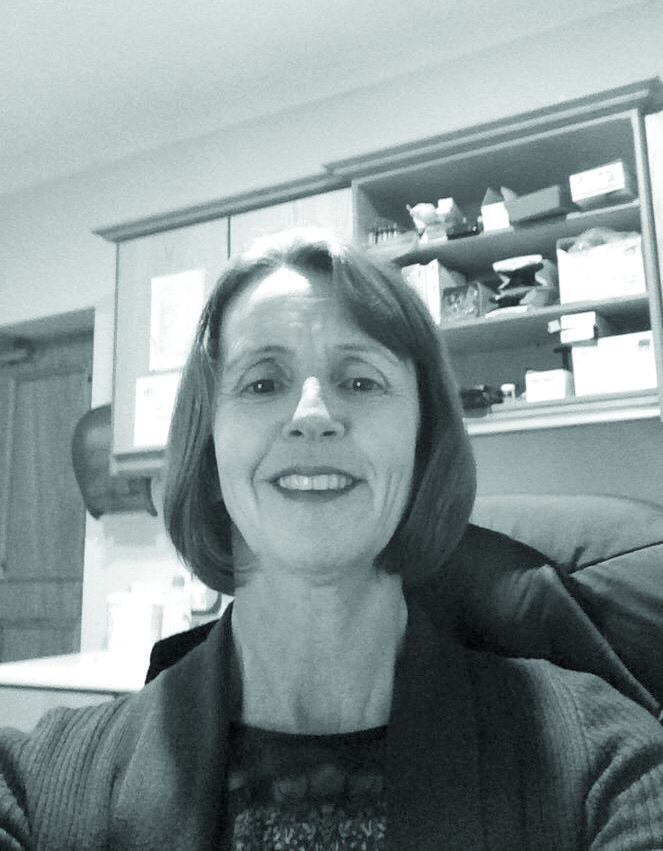 The HSE struggled to source quality PPE from abroad as demand for stock soared from countries internationally. Eventually the situation improved and supplies stabilised, with HSE CEO Mr Paul Reid projecting in May a spend of €1 billion on PPE annually. Concerns among GPs around testing and tracing persisted for some time after the pandemic emerged, however. The capacity and ability of GPs to order tests, protocols for management of patients and occupational health advice for GPs were among the concerns raised by GPs in March.
Disruptions in care for non-Covid-related health conditions have been and continue to be a major source of concern for GPs. Dr McGrane, while admitting that it is easy to look back in hindsight, believes more should have been done to "preserve and continue existing and ongoing care for non-Covid patients".
"I have quite a few waiting for major procedures for over six months now with no end in sight." Dr Harty said he is concerned about the care of non-Covid patients, particularly in terms of patient handovers from private hospitals when they were under State control.
Education
ICGP President Dr O'Riordan told MI she had witnessed more change in the last six months than in her entire 30 years in general practice.
"The rate of change was incredibly rapid… in one day alone at the start of the pandemic the testing algorithm changed twice," she recalled. Since 17 March the ICGP has held weekly webinars, which have proved to be an immense educational support for GPs, with around 1,200 GPs logging in weekly for updates on Covid and non-Covid care.
The ICGP established a "Covid hub" complete with sections on guidance, guidelines, frequently asked questions and a record of every webinar held by the College. The hub is updated regularly by members of the College and the Association of University Departments of General Practice in Ireland (AUDGPI).
Commenting on the webinars, Dr O'Riordan said they provide an important avenue for GPs to meet and chat with one another.
"The educational piece is very useful, but more important is the collegiality with colleagues, sharing information and conversing with one another." The webinars, according to Dr McGrane, have been "invaluable" to GPs.
Kindness
One of the outstanding features of the pandemic has been the kindness and generosity shown by people, especially to some of the most vulnerable in society. While many GPs have reported angry calls from frustrated patients relating to Covid-19, it has not been all bad, according to GP Dr Juliet Bressan, Temple Bar Medical Centre, Dublin.
"We have received such lovely messages of support, emails, cards, flowers, wine, chocolates, pizza, cakes, and coffees," relayed Dr Bressan.
"People have been so patient and kind, always asking, 'How are you doctor? Are you doing okay?' and telling us how they've been.
"I teared up today because one of my loveliest patients who has just had to have a horrible operation for cancer came in to see me and he was very worried because I was looking so tired. He told me, 'you know, you can ring me any time doctor if you ever need to talk. You've always been there for me.'
"Aren't we lucky that we get to do this work and to help people? So many people volunteered to help during the pandemic, aren't we lucky as doctors we get to do this for a living?
"People are so kind and to receive gratitude means so much. It's been very, very hard for a long time and we are all exhausted but it's worth it. I'm so proud of my colleagues who've been so brave.
"It's been very hard on our nurses and administrative staff. They've been frontline and have had to take all kinds of really difficult calls from people who are sometimes angry and frustrated and they've been absolute heroes."
Dr Harty said he has found the "innovation and team spirit re-emerging in healthcare a positive factor".
Testing and tracing
Monaghan GP Dr Illona Duffy described the failure to adequately resource contract tracing as a major blunder in the response to the pandemic to date.
"They [contact tracers and public health] are under huge pressure and their supports should have been doubled," she remarked. Dr Duffy made these remarks before the recent contact tracing system controversy erupted. GPs were informed by the IMO on Tuesday 20 October that the HSE contact tracing system had become overwhelmed. In a bid to clear a backlog of more than 2,000 calls, GPs were asked to process calls and refer for Covid-19 testing the close contacts of positive cases confirmed by the HSE between 16-18 October.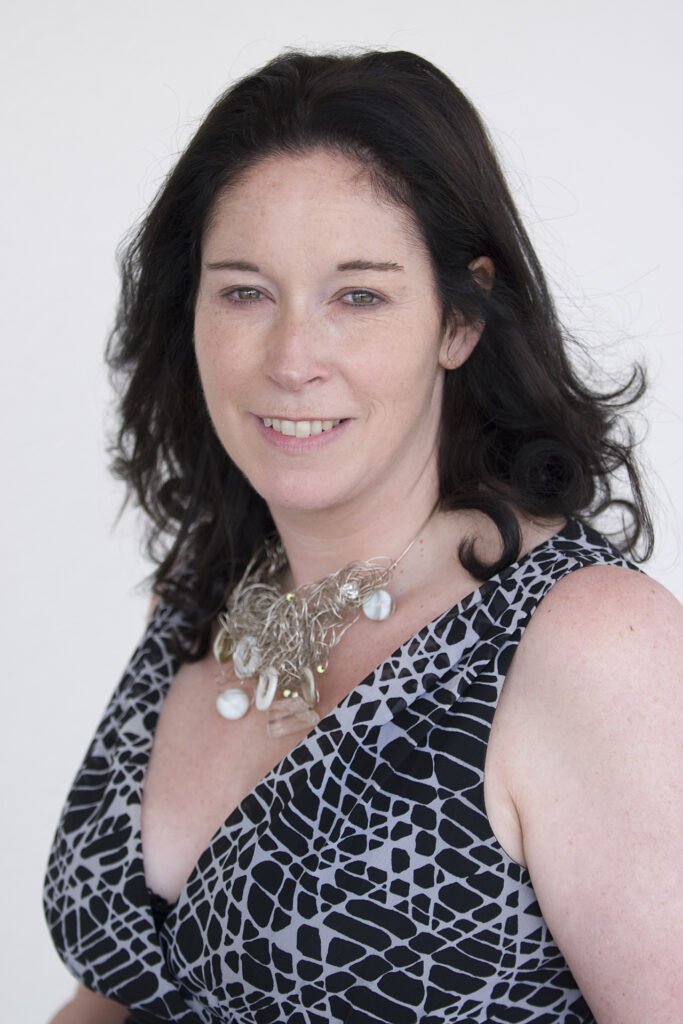 The development is just one of a number of instances highlighting the lack of support put in place for contract tracing and public health departments nationally. Dr Moe, before the recent debacle outlined above, expressed concern about the effectiveness of contact tracing.
"We're now seeing a lot of patients not having been contact traced as a close contact so unsure of what to do." Dr McGrane agreed that contact tracing has been "very mixed".
Nursing homes
Up to the 12 October there had been 306 outbreaks in nursing homes nationally. As of 17 October more than 1,500 of the reported 1,852 deaths were in those aged 55 and over. There are 576 registered nursing homes in Ireland, with about 32,000 residential places. Research shows that older people are more vulnerable to contracting the virus and have poorer outcomes than other cohorts. Comparing the initial and second surge, Kildare GP Dr Brendan O'Shea believes if there had been more GP input in nursing homes, "the first surge would not have been as traumatising".
The pandemic, he believes, could result in positive changes for nursing home residents from a healthcare perspective.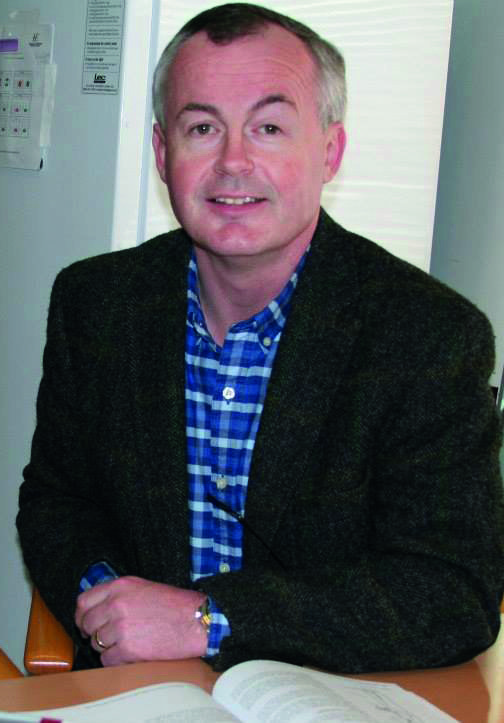 Nursing home residents often struggled to obtain adequate healthcare monitoring, even before the pandemic.
"I believe that for the same reasoning, the nursing homes will be more resilient during the second surge," he said.
"It is evident that the role of GPs in nursing homes is receiving some good attention and those GPs who have an interest in this area of care will be better enabled to have an even more meaningful role in both the day-to-day delivery of nursing home medical care, as well as a greater role in the clinical governance of nursing homes.
"We know that there are several hundred GPs who have a strong interest in nursing home medical care, and if they are enabled to do more, it will make a difference."
According to HIQA's report, The impact of Covid-19 on nursing homes in Ireland: "In most cases, individual residents retain their own GP or move to a GP in the area where the nursing home is located. This may work well for the individual, but it means there is no overarching clinical governance of the health and welfare of the centre's resident population as a whole – as is needed in protecting residents from collective threats, such as infectious disease outbreaks."
Current challenges
Although much more is known now about the virus and how to limit transmission, with information and education more widespread, several challenges remain in general practice. For example, a GP practice in north Cork was forced to close recently after the doctors running the surgery contracted Covid-19. Countless other GPs and practice staff have been forced to self-isolate, resulting in staffing difficulties for practices, with some being forced to close temporarily.
There is no data available on the number of GPs that have contracted Covid-19, nor is there data on how many practices have been forced to close because of an outbreak.
"We've had doctors, nurses, and secretarial staff out with symptoms or as close contacts, which has been difficult. Our practice is not well designed from a Covid point of view," said Dr Lawlor.
The main issue now is trying to "juggle Covid whilst maintaining a non-Covid service and trying to get to grips with chronic disease management", which was launched in July. GPs are managing requests for extra work from hospitals "in terms of bloods and monitoring" while surgeries are under pressure to roll-out the influenza vaccine as quickly as possible, Dr Lawlor added.
"My main concern has been the suspension of staging scans for my cancer patients over the summer and delays on other investigations/outpatient appointments, which may well lead to undiagnosed pathology.
"We've also seen an increase in mental health issues although, to be fair, our local services have maintained a service, be it virtual or more recently face-to-face."