Neurologists specialising in epilepsy are urging inclusion of a purified cannabidiol product in the State's medical
cannabis access programme. Catherine Reilly reports
Most Irish neurologists specialising in epilepsy will be highly reluctant to utilise the Government's long-awaited medical cannabis access programme (MCAP) until a purified cannabidiol (CBD) product is included, the Medical Independent (MI) understands. The MCAP was due to launch this month.
A group of leading neurologists have advised Minister for Health Stephen Donnelly not to launch the scheme until a purified CBD product is made available in accordance with the Department of Health's clinical guidance on medical cannabis.
This situation could undermine a scheme that aims to facilitate better access to cannabis-based products of a standardised quality for three indications, where standard treatments have failed. The three indications are spasticity associated with multiple sclerosis; intractable nausea and vomiting associated with chemotherapy; and severe refractory epilepsy.
As of late May 2021, four products had been accepted under the MCAP. Applications are submitted by suppliers on an ongoing basis and a "small number" were currently under review at the Health Products Regulatory Authority (HPRA), which assists the Department in the assessment of applications.
The products must meet the requirements of the Misuse of Drugs (Prescription and Control of Supply of Cannabis for Medical Use) Regulations 2019.
Letter to Minister
In correspondence sent in April to Minister Donnelly, nine neurologists and neurophysiologists representing the HSE National Clinical Programme in Epilepsy, Epilepsy Ireland and the Irish Epilepsy League, welcomed the MCAP as a means of providing "a safer, more controlled environment" whereby people with severe, treatment-resistant epilepsy can access cannabis-based products.
However, their understanding was the MCAP had no purified CBD product for severe refractory epilepsy that met the criteria in the Department's clinical guidance document.
They said that "the evidence supporting use of purified (>98 per cent) CBD in epilepsy is far more encouraging than the published evidence supporting use of THC [tetrahydrocannabinol] both in terms of efficacy and safety".
"Purified CBD has been shown in clinical trials to be effective for some patients with specific diseases associated with severe epilepsy such as Dravet syndrome, tuberous sclerosis and Lennox-Gastaut syndrome. In addition, CBD is proving to be relatively safe for patients, albeit under clinical supervision (as CBD can interact with conventional anti-seizure medications, and has some risk of side-effects).
"On the other hand, not only is there a lack of evidence to support the use of THC in epilepsy, but there are significant concerns regarding its psychiatric and cognitive effects, particularly when used in children."
They said a number of "high potency" THC products had been accepted under the MCAP. The correspondence pointed to "significant misunderstanding" among patients and the public regarding the role of cannabis-based products and a risk of "heightening" expectations.
"This is in contrast to the available data and the significant concerns among neurologists who will be tasked with supervising the administration of MCAP-supported products."
Epidyolex, the only authorised CBD-only medicine for certain forms of epilepsy, had not yet been reimbursed by the HSE. The neurologists had hoped the MCAP would provide a means for accessing a purified CBD product for people with severe epilepsy pending availability of Epidyolex in Ireland.
Scope
Products containing only CBD and 0 per cent THC are not included within the scope of the MCAP (typically CBD-only products have 'trace' THC). Epilepsy Ireland has highlighted a lack of clarity as to whether CBD-only products that contain only trace elements of THC can be processed for inclusion in MCAP as per the existing legislation, as these products may or may not be considered as "controlled".
MI also understands that because the regulations only allow for products available in another EU country, potential UK options appear to be excluded.
According to the HPRA, an application submitted for a cannabis-based product with "any level of THC, including a product containing predominantly CBD", could be considered for inclusion. This includes products with trace THC.
The HPRA's spokesperson said the review process also involved establishing whether a product was aligned with the Department's clinical guidance.
Consultant Neurologist at Beaumont Hospital in Dublin, Dr Peter Widdess-Walsh, who was a signatory of the letter to Minister Donnelly, said neurologists wanted to abide by "evidence-based medicine where an evidence-base is clinical trials".
"And we have good clinical trial data for cannabidiol for initially Dravet syndrome, then Lennox-Gastaut syndrome and just recently tuberous sclerosis," he told MI.
"Our group consensus as neurologists and paediatric neurologists around the country is that we only favour using evidence-based products, which means cannabidiol and not these other products – that is not to say necessarily that we haven't tried them from time to time.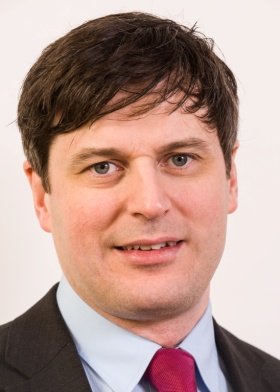 "But in terms of a national programme that is going to be paid for by the Department of Health and made available around the country, we only want to use safe evidence-based products that we know how to use, and we know will be safe….
"The products currently in the access programme we don't feel comfortable using and we may not actually use them at all."
Patients
He confirmed patients with treatment-resistant and other epilepsies regularly enquire about medical cannabis – including those for whom "we wouldn't prescribe it or think it would be appropriate".
"We wish there was a better PR education set-up to inform practitioners, GPs, pharmacists, patients, about the relevant important points to know – for instance, the difference between cannabis-based products and cannabis-based medicines."
In most cases patients accepted their consultant's "advice and reassurance".
"But I guess, yes, there are some who put a little bit more pressure on us to prescribe cannabis products or even THC-containing products. All we can do is try and talk to them, reassure them and advise them, and try to educate them about what is evidence-based, what we think is safe and what is not."
Dr Widdess-Walsh expressed concern the MCAP will be launched with "fanfare" by politicians while not providing any products that the neurologists deemed appropriate for epilepsy. The programme will also entail significant administrative work for "very stretched" neurology services.
"We have identified that we probably need about four full-time equivalent support staff to do this around the country, with two centres, one in the east and south, that would be able to coordinate this and collect data."
Dr Widdess-Walsh added that medical cannabis was not the only potential option for people with drug-resistant epilepsy. Surgical and stimulation device options may be considered as well as the ketogenic diet, with a dietary centre established in St James's Hospital, Dublin. However, some other potential treatments are not available in Ireland.
"For example, there is a device we'd love to have that is available in the US called an RNS or responsive nerve stimulation Neuropace device, which can pick up and detect and stimulate seizure areas in the brain to stop them."
Neurologists are exploring the introduction of deep brain stimulation for epilepsy, which is approved in Europe.
There was also a "promising" new drug called cenobamate. Some Irish patients were receiving this drug, which is approved in the US, through an early access programme
Asked if outcomes were improving for syndromes such as Dravet and Lennox-Gastaut, Dr Widdess-Walsh said "they are probably better than they were 10 years ago".
He stated that CBD "can make a big difference" to some of these patients. But "not everyone", he underlined. If a randomised controlled trial (RCT) demonstrated THC as safe and effective in epilepsy, it would be used. "But we don't have that information at the moment."
Many professional neurological associations in other countries have adopted this position.
However, some clinicians have suggested this reflects an orthodoxy and conservatism in the medical profession.
According to Prof Mike Barnes, a UK-based neurologist who specialised in neuro-rehabilitation and is now a consultant on medical cannabis: "High CBD with a little bit of THC… works remarkably well in the full spectrum products. The neurologists and paediatric neurologists, I am going to be blunt – they don't understand or don't want to understand."
He noted that access issues often involved children with severe treatment-resistant epilepsies who had "come to the end of the road with licensed medicines".
"They have tried all the licensed anticonvulsants. They have tried the ketogenic diet; [some] have even been referred for brain surgery. I am not saying at all that cannabis is the first-line medicine, not in the slightest. Try the licensed medicines."
While RCTs may be conducted where a cannabis entity such as CBD is purified and compared to placebo, "you lose out on the entourage effect of the plant," claimed Prof Barnes.
"You get a better effect for epilepsy, pain or anxiety if you take the whole plant because it has got a whole number of different cannabinoids and different terpenes that seem to work synergistically together to produce a better effect."
Prof Barnes referred to a recent study of whole plant medical cannabis products by Project Twenty21, which aims to create the UK's "largest body of evidence for the effectiveness and tolerability of medical cannabis".
The retrospective open-label study was based on reports from carers and clinicians involved in the management of the children's care. It reported, on average, a 84 per cent reduction in monthly seizure frequency across the cohort (21 children with treatment-resistant epilepsy) with "no significant adverse event".
Prof Barnes also cited an observational data meta-analysis, published in Frontiers in Neurology in 2018 (Pamplona et al), which stated CBD-rich extracts seemed to present a better therapeutic profile than purified CBD in a population of patients with refractory epilepsy. The authors (who were involved in commercial development of medical cannabis) said this was likely due to the synergistic effects of CBD with other phytocompounds ('entourage effect'), but "this remains to be confirmed in controlled clinical studies".
At press time, MI awaited responses from the HSE and Department in regard to the MCAP.