Last month, a conference in Dublin marked the launch of the new strategy for HSE National Doctors Training and Planning. David Lynch reports
Innovation in data analysis and collection, increased part-time working arrangements, and greater training opportunities for doctors on the general division of the medical register are among the objectives of the new strategic plan of HSE National Doctors Training and Planning (NDTP).
The NDTP Strategic Plan 2022-2027 was launched in Dublin on 11 November at a conference which included delegates from all areas of the HSE, the Medical Council, the Department of Health, and international speakers.
Speaking at the event, Dr Philip Crowley, National Director of Strategy and Research, HSE, said the conference was an opportunity "to listen and learn from one another to further strengthen the HSE's ongoing commitment to supporting the careers of our NCHDs".
"There are significant challenges in recruitment and retention, and this conference will give us an opportunity to share thoughts and experiences on how we can build a sustainable workforce who feel fulfilled and safe in their work environment."
Officially launching the new strategy, Medical Director of the NDTP Prof Brian Kinirons told delegates that the document "involves a huge number" of stakeholders.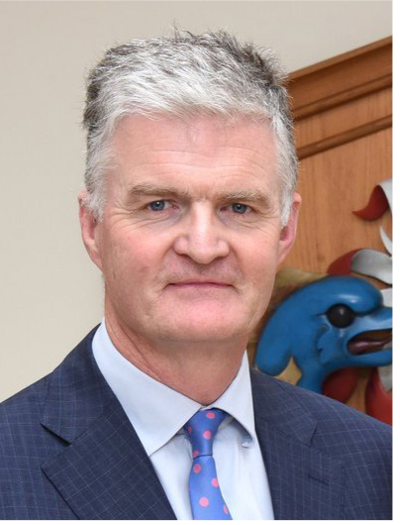 "There is much that we do well," Prof Kinirons said. "We know that, for example, that we increase training [numbers] year on year… and every year despite the increase in the training programmes these training programmes are full. So it is fairly clear that there is huge demand for our doctors [and] for high-quality training… we deliver world-class training."
However, he noted that he was "not saying there are not challenges".
"What we are reaffirming in this strategy is our commitment to workforce planning. It is the foundation stone of who we are and what we do. In terms of our vision for the future, this is the roadmap that will guide our major decisions over the next five years."
Prof Kinirons said it was the NDTP's vision to "create a healthcare environment where patients receive the best care from the best medical workforce and to achieve the best outcomes and where doctors fulfill their full potential".
Data
Prof Kinirons added that the document noted the "importance" of data.
"The NDTP is a recipient of a huge volume of largely quantitative data, which we collaborate with our stakeholders in terms of generating. We spend a huge amount of energy ensuring that the data is clean, validating the data, and that data drives the decision-making, informs positive change and also directs our workforce plans."
He said that the NDTP is investing "in data analytics and we will actually broaden and commit to embracing and improving" the collection system.
The referenced system is the current DIME [Doctors Integrated Management E-system], and Prof Kinirons said this work is a "key part of our commitment" to the future.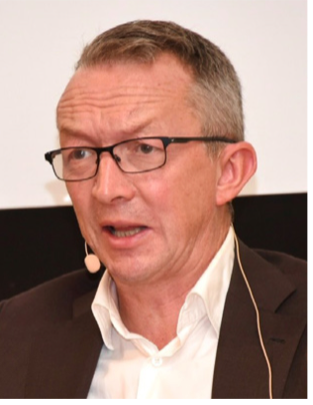 Writing in the foreword of the strategy, Dr Colm Henry, Chief Clinical Officer, HSE, noted that "we know that planning for health services cannot succeed unless comprehensive data is gathered and transformed into useful information that generates actionable insights and recommendations."
"This enables HSE and Government make the right decisions in planning for the medical workforce needs of our health service to deliver the best care to our population."
Workforce planning is also a significant part of the new strategy. The NDTP Medical Director told conference delegates that the organisation is close to signing contracts with an external academic partner to allow the unit to increase the number of specialty specific reports it produces each year.
Prof Kinirons said that "training and development is a significant portion of our project – this is about investing in training and it is largely about being an advocate for training in the medical workforce".
He outlined the roll-out in Children's Health Ireland and South/South West Hospital Group of a network of clinical educators, who would "support the generic elements of the [training] curriculum".
"This is again an example of a significant investment in grassroots education at a site level by NDTP."
The new plan includes a commitment to "work with the clinical educator network to enhance mentorship for doctors" on the general division of the register.
Speaking to the Medical Independent (MI), Prof Kinirons said that these measures are about "recognising the fact that there are doctors who need support in terms of training… so it's about trying to find measures to support them and recognising the fact that we have too many [doctors] on that [general] register and we need to reduce that number".
More than one-third of all clinically active doctors in Ireland are on the general division of the register, according to the Medical Workforce Intelligence Report 2021, which was published by the Medical Council in September.
Doctors on the general division of the Medical Council register need "equal training opportunities" and legislative support, Dr Suzanne Crowe, President of the Medical Council, told the conference.
Retention
Prof Kinirons told delegates that none of the training and data developments "is [of] any benefit unless we have a robust retention strategy".
"We believe we need to change the way we work in order to retain the doctors of the future," he said.
"That includes less than full-time working and training."
He added that "whilst we have a smaller number of doctors currently training less than full-time", such part-time work would become more sought after.
Prof Kinirons told MI that "there are challenges" when it comes to flexible work arrangements.
"You can't be what you can't see," he said.
"So we have to develop a culture [with]…trainees who are successfully training part-time and it is only when you see that, that it becomes the model for the future, and then people can consider that.
"…I think there is an unmet demand and we need to grow the current numbers. We currently have maybe 70 doctors [in training] working on a part-time basis or less than a full-time basis in the country and we need to grow that number. In the UK, 11-to-13 per cent of all their trainees are training less than full-time. In Ireland, it's less than 3 per cent, so we need to grow that."
Although not a focus of his speech during the strategy launch, Prof Kinirons later told this newspaper that an agreed new consultant contract is "critical" to recruiting and retaining doctors.
Last month, the current negotiations between representatives bodies and the HSE and Department of Health were described as being "very close" to completion by the Minister for Health Stephen Donnelly.
Prof Kinirons told MI a new contract "does matter".
"I think it is about creating an environment where people want to work in," he said. "So the contract is critical. So we want to create a contract that is actually attractive that will actually bring people back to Ireland. We don't want to create barriers to that."
Last month's conference also heard from Dr Consilia Walsh, Clinical Lead, NDTP, who said that the NDTP's model 3 hospital network project is due to be finalised in the coming weeks. The project report and recommendations should be completed towards the end of the year. The NDTP will then fund a project manager to progress the recommendations.
In the NDTP strategy's foreword, Dr Henry wrote that it was "essential that we utilise all of the clinical resources represented by our medical workforce, which includes supporting a variety of pathways through training and career progression, and continuing to create flexible working conditions so that our highly educated, motivated and passionate doctors can stay working within our healthcare system throughout their careers".
The NDTP Strategic Plan 2022-2027 describes its mission as "ensuring that the needs of the health service and our population are provided for by data-driven medical workforce planning. The right doctor, with the right training, in the right place, at the right time."
The document lists its "key mandates" as continuing to support the move to a consultant-delivered service, to create multiple pathways for career progression, encourage the medical workforce into training pathways, cultivate flexible working arrangements, and support a culture of excellence and innovation.