The consultancy firm EY has been engaged by Saolta University Health Care Group to work on "change management processes and governance" following a critical HIQA review of governance at Letterkenny University Hospital's (LUH) gynaecology service published in October.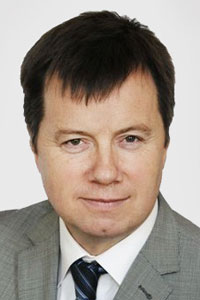 The intervention is the latest in a series of assessments and reviews pertaining to the service, following cases of delayed diagnoses of endometrial cancer over a number of years.
The Price external review, provided to Saolta in May 2020, found poor follow-up practices in the referral, assessment, and diagnosis processes for women referred to LUH with post-menopausal bleeding; increasing waiting lists which impacted on timely access; and poor governance and oversight of gynaecology services at the hospital, among other issues.
In July 2020, the HSE established a national oversight group to assess whether the Price report recommendations were being adequately implemented. However, the group could not provide this assurance and raised concerns about the level of engagement from the Saolta executive with the group, whose membership included HSE National Director of Acute Operations Mr Liam Woods.
In correspondence in June 2021, when the oversight group concluded its work, Chair Prof Keelin O'Donoghue advised HSE Chief Operations Officer Ms Anne O'Connor that the Saolta executive did not engage fully with the group during the process, preferring to report along usual management lines in the HSE.
It remained unclear who at LUH was responsible and accountable for the complex change management process required, according to Prof O'Donoghue. More broadly, Prof O'Donoghue highlighted the need for a national strategy for delivery of gynaecology services and a plan to address major consultant recruitment challenges at model 3 hospitals.
A HSE spokesperson said: "The Saolta Group have provided assurance with regard to the safety of the gynaecology service at LUH.  The assurance is supported by the very significantly reduced numbers of patients waiting to be seen at OPD [outpatient department] or waiting for procedures. The assurance is also supported by the ongoing audit of OPD referrals." They added that the CEO of Saolta, Mr Tony Canavan, reports to Mr Woods and the Group's performance is monitored through monthly performance meetings.
See news feature, Medical Independent