GPs passed a motion at the IMO AGM urging stakeholders to address the locum crisis in general practice.
The motion called on the IMO, HSE and all relevant stakeholders to "commit to undertaking all necessary steps to bring resolution to the present locum crisis, which is, in general, most pressing for small and medium general practice". It was proposed at the national GP meeting by Dr Catherine O'Donohoe, who runs a single-handed GP practice in Wexford.
"We call on the IMO to undertake an urgent wide-ranging assessment of the feasibility of having a State-provided locum general practitioner pool," said Dr O'Donohoe. "The aim of such a locum pool would be to address the current locum crisis in general practice, serving to support member GPs and minimise risks to patient services and safety nationally."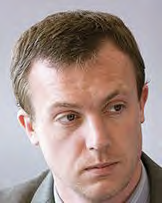 IMO Director of Industrial Relations, Mr Val Moran, said the locum shortage was contributing to problems for GPs seeking to take leave. "This is leading to greater burnout [and] it's leading to difficulties in people deciding whether they want to set up in practice in their own right," he said.
The situation can result in gaps in the service, affect interaction with secondary care, and impact emergency and out-of-hours services.
Measures to support GPs' access to leave need to be examined, according to Mr Moran. These could include sharing of locums who would rotate between different practices during leave periods. "I think that's something the IMO should try and encourage."
A motion was also passed calling "on the HSE and the Department of Health to recognise the capacity problems within general practice and to work with the IMO and relevant stakeholders in addressing these in the short-, medium-, and long-term".
Mr Moran said: "Capacity has always been an issue…. But it is now, I think, even worse than it has ever been."
Chair of the GP committee, Dr Denis McCauley, said: "It isn't just about increasing the amount of GP trainees…. We need more GPs, but I think we need more GP partners."
The IMO was examining measures that could lead to the expansion of practice teams, such as a healthcare assistant-type role in general practice, Mr Moran added.
At the meeting, GPs also passed a motion calling on the HSE and the Department to engage with the IMO and all relevant stakeholders in developing supports to help newly qualified GPs to establish as principals.
Another adopted motion called on the HSE and the Department to engage with the IMO and relevant stakeholders on an out-of-hours system that was "fair and equitable to all GPs regardless of location". Furthermore, the meeting agreed that GPs should be fully supported by the HSE and the Department when introducing digital healthcare systems and that such systems must be fully integrated into practices.
Irish Medical Organisation, Annual General Meeting, Aviva Stadium, 28 May 2022.