The timescale under which patients should receive a colonoscopy appointment, following a positive faecal immunochemical test (FIT) under the BowelScreen programme, may be extended.
Under BowelScreen quality standards, at least 90 per cent of patients with a positive FIT should be offered a colonoscopy appointment date within 20 working days from when they were deemed clinically suitable following pre-assessment.
The HSE is now basing performance on the offer of an appointment within the timeframe, rather than attendance.
According to minutes of an April meeting of BowelScreen's colorectal clinical advisory group (CAG), "at the set up of the programme this standard was set at the level of urgent symptomatic cases (ie, within 20 working days of being deemed clinically suitable following pre assessment).
"However, setting this standard for screening clients at the level [of] urgent symptomatic cases is likely inappropriate and may be putting unwarranted pressure on screening unit resources without any significant clinical gain."
The minutes, which were obtained from the HSE under Freedom of information law, record BowelScreen Clinical Director Prof Padraic MacMathuna as confirming there were "no international standards requiring a screening client to have a colonoscopy within 20 days.
"On that basis CAG proposes that this standard can be changed to 30 working days for 90 per cent of cases. CAG agreed. Prof MacMathuna is to submit a proposal to the QA [quality assurance] committee for agreement."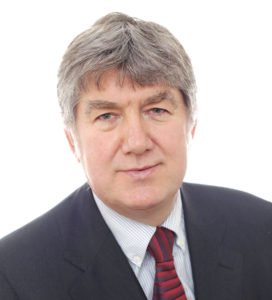 A spokesperson for the HSE told the Medical Independent: "The clinical advisory group of BowelScreen has considered a change in the KPI from 20 days to 30 days. This is still under consideration by the programme and no decision on implementation has been made."
In June, 89.6 per cent of clients were offered a colonoscopy within the KPI target, with nine of the 13 contracted colonoscopy centres meeting this KPI. Four units "experienced challenges in meeting the 20-day target in June", according to the HSE's April-June performance report.