Sandra Ryan speaks to leading UK HIV specialist Dr Nneka Nwokolo about new treatment guidelines and raising awareness about the disease
There were 531 new diagnoses of HIV in Ireland in 2018, the highest number of new cases on record in this country. This increase in diagnoses, which has been described by activists, specialists and HIV Ireland as a national crisis, has put Ireland ahead of most of Europe for new cases of HIV – particularly the UK, where decreases in new diagnoses have been seen in recent years, mainly due to a strong combination prevention approach.
One of the UK's leading specialists in sexual health medicine and HIV/AIDS is Dr Nneka Nwokolo, who was a Consultant Physician in Sexual Health and HIV Medicine at Chelsea and Westminster Hospital and the 56 Dean Street Clinic in London, UK from 2001 until earlier this year. She is now a Senior Global Medical Director at ViiV Healthcare.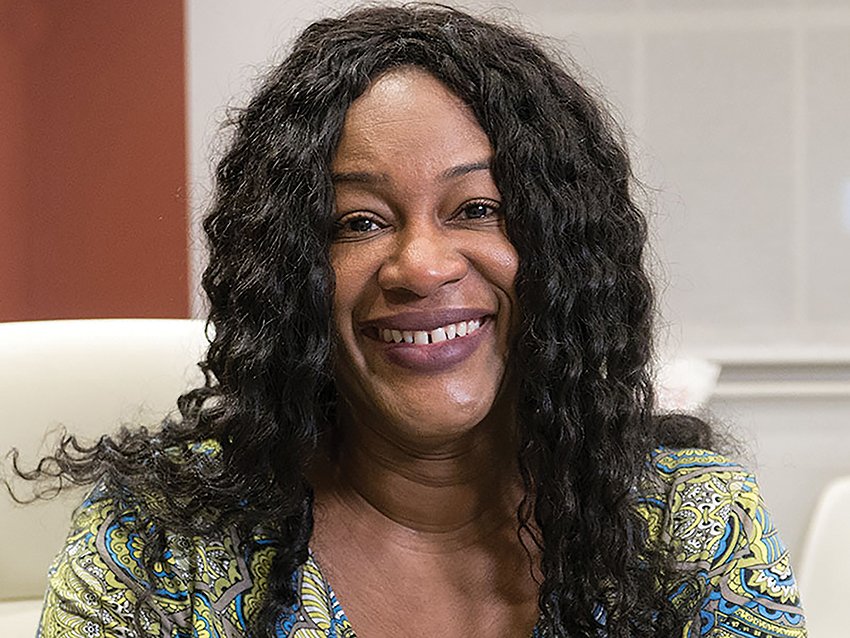 Dr Nwokolo's special interests include the sexual and reproductive health of HIV positive women, particularly regarding contraception and the menopause. She is currently involved in efforts to improve access to combination prevention for women in particular.
Dr Nwokolo was in Dublin recently to present at the 2019 Autumn Meeting of the Society for the Study of Sexually Transmitted Diseases in Ireland (SSSTDI), held in Dun Laoghaire on 21-22 November. Her presentation focused on new research and hot topics in HIV treatment.
Updated guidelines
Speaking to the Medical Independent ahead of the event, Dr Nwokolo highlighted the recently updated guidelines published by the European AIDS Clinical Society (EACS), which now suggest dual therapy with dolutegravir and lamivudine as an alternative option to triple therapy for the initial treatment of HIV. The guidelines are the first to recommend that initial treatment can be a dual-therapy treatment with an integrase inhibitor.
Dr Nwokolo explained that the new recommendation around dual therapy is backed by the large 2018 GEMINI pivotal trial results, in which dolutegravir/lamivudine achieved non-inferior efficacy compared to a dolutegravir-based, three-drug regimen through 48 weeks, with no cases of resistance. The dolutegravir/lamivudine regimen is now licensed for the treatment of HIV-1 infection in adults and adolescents above 12 years of age weighing at least 40kg, with no known or suspected resistance to the integrase inhibitor class, or lamivudine, said Dr Nwokolo.
"For many years, the standard of care for treatment-naïve people living with HIV in Europe has been a three-drug regimen. The data from the dolutegravir-based two-drug regimen development programme challenges this, and people living with HIV can for the first time start treatment on a once-daily, single-pill, two-drug regimen with the knowledge that efficacy is non-inferior to a three-drug regimen whilst containing fewer antiretrovirals," she said. "These findings are important for people living with HIV who will potentially spend decades taking medication to manage their HIV."
The global GEMINI 1 and 2 studies included more than 1,400 HIV-1 infected adults. In these studies, dolutegravir (DTG) plus lamivudine (3TC) demonstrated non-inferior efficacy based on plasma HIV-1 RNA <50 copies per millilitre (c/mL), a standard measure of HIV control, at week 48 when compared to a three-drug regimen of dolutegravir and two nucleoside reverse transcriptase inhibitors (NRTIs), tenofovir disoproxil fumarate/emtricitabine (TDF/FTC), in treatment-naïve, HIV-1 infected adults.
Dr Nwokolo spoke about the significance of the two-drug regimen as a treatment milestone, remembering decades ago, when the standard two-drug regimen led to treatment failures.
"The old two-drug regimen, with nucleoside reverse transcriptase inhibitors (NRTIs), was not potent enough and ultimately didn't prevent disease and was of limited duration. Finding the right two-drug regimen became a priority and was the basis of the GEMINI trials."
Prevention
Dr Nwokolo is a passionate advocate of HIV treatment-as-prevention and pre-exposure prophylaxis (PrEP). Since 2015, 56 Dean Street, the clinic where she last worked, has achieved a more than 80 per cent reduction in new HIV diagnoses in men who have sex with men, significantly contributing to the reduction in new diagnoses in London.
Ireland is currently at almost double the European average for new diagnoses of HIV. Cases are now higher than during the AIDS epidemic in the 1980s and 1990s, with one person now being diagnosed in Ireland every 17 hours.
Dr Nwokolo has spent much of her career battling to reduce HIV and AIDS. She said that, while successes have been witnessed in some areas – such as the fact that globally, dramatic progress has been made in reducing the number of children born with HIV – much work is needed to reduce disease burden, particularly amongst women.
Women with HIV
A new study published last month by the Terence Higgins Trust in the UK found that the number of women aged between 45 and 56 being treated for HIV is five times higher than it was a decade ago.
"Overall HIV rates are falling in the UK – but they are rising in women in some parts of England, we know," said Dr Nwokolo. "Women are also often diagnosed later, after treatment should have begun."
Stigma and lack of education – issues that severely affect HIV overall in terms of risk awareness and prevention – are big factors in women, she said.
"In men who have sex with men, awareness of HIV is likely to be higher than it is in women. If women begin having symptoms after infection, and visit a GP or a non-specialist in infectious disease, HIV is often not picked up.
"Of the approximately 37 million people in the world with HIV, 52 per cent are women. There is really no recognition that, for example, heterosexual, educated, middle-class women can get HIV, and do."
Speaking about the reduction in cases of HIV in her former clinic in London, Dr Nwokolo explained that a big focus on testing and treatment as prevention led to the decline.
"There were big pushes in the UK to get people treated as quickly as possible, and combined with a big focus on testing – and, crucially, making testing easy to access – helped reduce numbers," she said. "PrEP has also been successfully taken up in England."
Though not routinely available via the NHS in England, many people buy it cheaply online.
Dr Nwokolo agreed that sex education is a key component of tackling the huge stigma that still surrounds HIV, since erroneous beliefs and stigma present severe obstacles in the uptake of testing and safe sex.
In Ireland, a 2017 report from HIV Ireland found that people aged between 18-34 had higher levels of misinformation about HIV than other age groups. This age group are mostly likely to incorrectly believe that HIV can be passed to another person through a blood transfusion, kissing someone, and sharing a toilet seat.
Dr Nwokolo advocates the combination prevention approach that has worked in the UK to help address these issues – and which is recognised globally, including by UNAIDS.
Combination prevention programmes operate on multiple different levels (eg, individual, relationship, community, societal) to address the specific, but diverse needs of the populations at risk of HIV infection. In virtually every country where marked progress in preventing new infections has been documented, a combination of structural, behavioural, and biomedical prevention approaches has been used.