The upcoming Irish Cardiac Society 71st Annual Scientific Meeting will give the virtual attendees access to a range of national and international experts in their fields. Ahead of the meeting, the Society's President Prof Jim Crowley discusses how Irish cardiologists have had to adapt to the challenges presented by Covid-19 and the potential opportunities for future service provision
The Irish Cardiac Society (ICS) Annual Scientific Meeting and AGM takes place from Thursday 1 October to Saturday 3 October and will be held in association with the Irish Nurses Cardiovascular Association (INCA) and the Irish Cardiac Clinical Physiologists. In the spirit of this collaboration, the opening address at the Scientific Meeting will be delivered by ICS President Prof Jim Crowley and Ms Norma Caples, Advanced Nurse Practitioner and Registered Nurse Practitioner, and President of the INCA.
The online conference will give attendees access to 'oral abstracts', 'moderated posters'. Despite the change in format, due to Covid-19 and social distancing restrictions, the conference will feature the same exceptional standard of speakers and contributors as in previous years. These include presentations by, among others, Prof Nico Bruining, Head, eCardiology, Clinical Epidemiology and Innovation Thoraxcenter in Rotterdam, The Netherlands, and Editor-in-Chief of the European Heart Journal.
Attendees will also hear from Prof Alberto Zambon, Director of the Lipoprotein Core Laboratory, Centre for Atherosclerosis Prevention and Treatment, Department of Medicine, University of Padua, Italy; Dr Ed Cronin, Associate Professor at Temple University Hospital, Philadelphia, US, on the topic 'Catheter ablation of ventricular arrhythmias'; Dr Ross Murphy and Dr Briain MacNeill, National Specialty Directors, Cardiology HST Programme, will deliver an 'Update on the Irish Cardiology Training Programme'; an 'Irish Young Cardiologists of Tomorrow Update' will be delivered by Dr Diarmaid Hughes; Dr Alice Brennan, Cardiology SpR Young Representative, will address the topic 'ESC Core Curriculum Update Taskforce 2020'; while Dr Breda Hennessy, Cardiology SpR, Cardiovascular Institute, Hospital Clínico San Carlos, Madrid, Spain, will deliver a 'Brian McGovern Scholarship Update' (please see agenda for further details on the preliminary programme).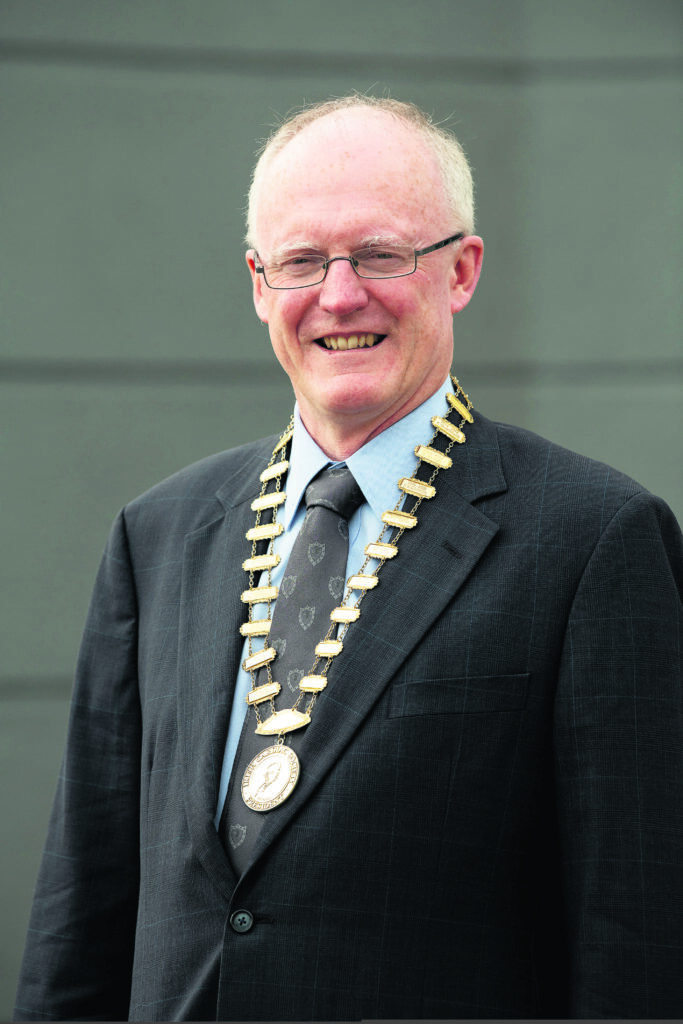 Service impact
The ongoing impact on cardiology services since the advent of Covid-19 will also be the subject of discussion among the attendees, as cardiology, in common with other specialties, has had to adapt to continue providing care in the midst of the pandemic. Prof Crowley — who is also Consultant Cardiologist at Galway University Hospitals and Medical Director at Croí, the heart and stroke charity — spoke recently about the impact on acute and outpatient services.
"The effect of Covid-19 on acute services was very sudden," Prof Crowley commented. "Given this public health emergency, we had to create a pathway for all these patients who were potentially going to be impacted by the coronavirus crisis. This of course meant that all elective cases were cancelled for procedures, for non-invasive imaging, for cardiac rehabilitation, etc — it was all closed down. It created a huge backlog of patients and some of those patients are still out there waiting to be treated."
There has been a significant nationwide increase in the waiting lists for diagnostic procedures, he added, as well as invasive interventive procedures and imaging procedures.
Other implications included the fact that outpatient services were significantly curtailed, which created difficulties in managing new patients. Many of these patients were deferred, therefore increasing the waiting lists for new patients. In addition, cardiac rehabilitation "effectively stopped", said Prof Crowley, and significant numbers of patients who needed cardiac rehabilitation were not receiving it for months, which itself created a huge backlog of patients.
"The big question is, how can we get back to the best possible model of service delivery?" asked Prof Crowley.
"The pathways we traditionally used need to be transformed due to social distancing measures and we need to limit the number of patients in a given space. We're going to have to be more efficient to minimise the time a patient spends in clinics — we can't do what we were able to do before. If a surge comes, where do patients wait before they have their tests done; how do we isolate patients from each other? These are real problems that we are going to have to accommodate because we have huge volumes of patients who require exercise tests, echo cardiograms, etc."
New approach
A new approach to treating patients will require more virtual clinics using digital technology and while this presents opportunities for cardiologists, their roll-out will be expensive and some patients may be uncomfortable using them, particularly elderly patients who may be unfamiliar with the technology, Prof Crowley explained.
"New patients are a big difficulty — we can only see a small number of new patients in any particular clinic anymore," he said.
"And with social distancing, again, we have to make sure that the clinic appointment is going to be co-ordinated with any investigations that they might have so that we're not wasting time or that we're not seeing the patient without the tests. That requires a big reorganisation in our clinics. And there will be a number of patients — we're finding this now — who probably didn't need to be seen as frequently as we thought they did. We need to be a lot more selective of who we bring back and create criteria for who should be coming back on a regular basis and who shouldn't be. So that is a big challenge for us… "
He also touched on the recent establishment of the 'Evolve' system in Galway University Hospitals, which has enabled the use of virtual clinics. The system was developed pre-Covid-19 and provides all of the patients' letters to their GPs and links to all their lab-work and cardiac investigations, so that all patients' reports can be accessed in one place.
"For people living with heart failure for example, instead of coming in to the clinic, we have been making phone calls and evaluating patients by getting a measurement of their weight and asking about their symptoms, but you can't do examinations," explained Prof Crowley.
"The nurses in the community cannot go and make visits, so that has also been a problem. Community nursing is going to become more important, and this is probably the way that a lot of heart failure management should go — it should be based in the community, with nurses going to evaluate the patients in their homes rather than bringing the patients in, because many of these patients are quite unwell and are limited in their activity and what they can do. It will require numbers of nurses in the community rather than one or two.
"And then, fundamentally we are going to have to look at cardiac rehab, because it may be very hard to go the traditional way of having numbers of people together. So we're going to have to look at virtual ways of delivering the same service, making sure that whatever virtual ways we put in place can be validated and can be shown to be effective."
Patients not attending hospital due to a fear of contracting Covid-19 has also been an issue. A survey conducted in April by the Global Heart Hub, the umbrella organisation for heart patient organisations internationally, showed that fear of being infected with Covid-19 was the number one concern of all cardiac patients worldwide.
"In Ireland, there was a large decrease in cardiac admissions to hospital (across all cardiac conditions) — in some locations a decrease of as much as 80 per cent and there was a significant decrease in hospital interventions, both surgical and less invasive, of up to 35 per cent across hospitals," said Prof Crowley.
"The surprising thing about it was that we did not see an increase in the number of patients presenting with things like acute MI [myocardial infarction] or heart failure. There seemed to be a fall in the number of patients coming in with these conditions, which was surprising. There is some data from Europe, however, where the number of patients presenting with acute MI fell, but the number of patients with out-of-hospital cardiac risks significantly rose. It suggests that people were afraid to come into hospitals with their cardiac problems and they may have been ignoring cardiac symptoms."
He also pointed to evidence showing that these delays have resulted in increased mortality and that these patients are more likely to develop heart failure in the long run. "We don't have the data to see exactly the effects in Ireland yet, but this is very worrying, as we know cardiovascular disease has not gone away and the prospect of a surge of patients with advanced cardiac symptoms in the coming weeks and months as an indirect consequence of Covid-19 is concerning," said Prof Crowley.
Covid-free pathways
Communication between healthcare providers and their patients is important to allay any fears that their appointment may present a risk of contracting Covid-19, Prof Crowley stressed: "There are now Covid-free pathways to get into hospital and the likelihood of contracting Covid-19 when you come into hospital is very low at this stage — that's an important message that we have to get out to patients. Croí has run a national confidence-building campaign with the same message to 'Just Go', encouraging those with symptoms of a heart or stroke emergency to seek medical help without delay. 'When your heart says so, #JustGo'."
He concluded by pointing out that some degree of normality has returned to services and there is also an increasing amount of elective services being conducted. The pandemic also presents opportunities to make positive changes in how healthcare is delivered when the virus no longer poses a threat.
"We have found the number of patients presenting to hospital is beginning to increase and the number of patients who need urgent angiograms and angioplasties and so on are beginning to increase, so it suggests that patients are beginning to come back a bit more. We are also starting to do elective procedures more as well. The elective numbers are starting to go up because they now have pathways in the hospital that allow us to do that at low risk to the patient. So, they are beginning to return. It is how to manage the outpatients and how to manage the investigations that's going to be a real problem.
"This pandemic is fundamentally going to change how we deliver health to patients for a long time to come. It is an opportunity — now is the chance to streamline."
The quotes from Prof Jim Crowley above are published with kind permission from an interview between Prof Crowley and Ms Irene Gibson, Programme Director at Croí, conducted in July 2020