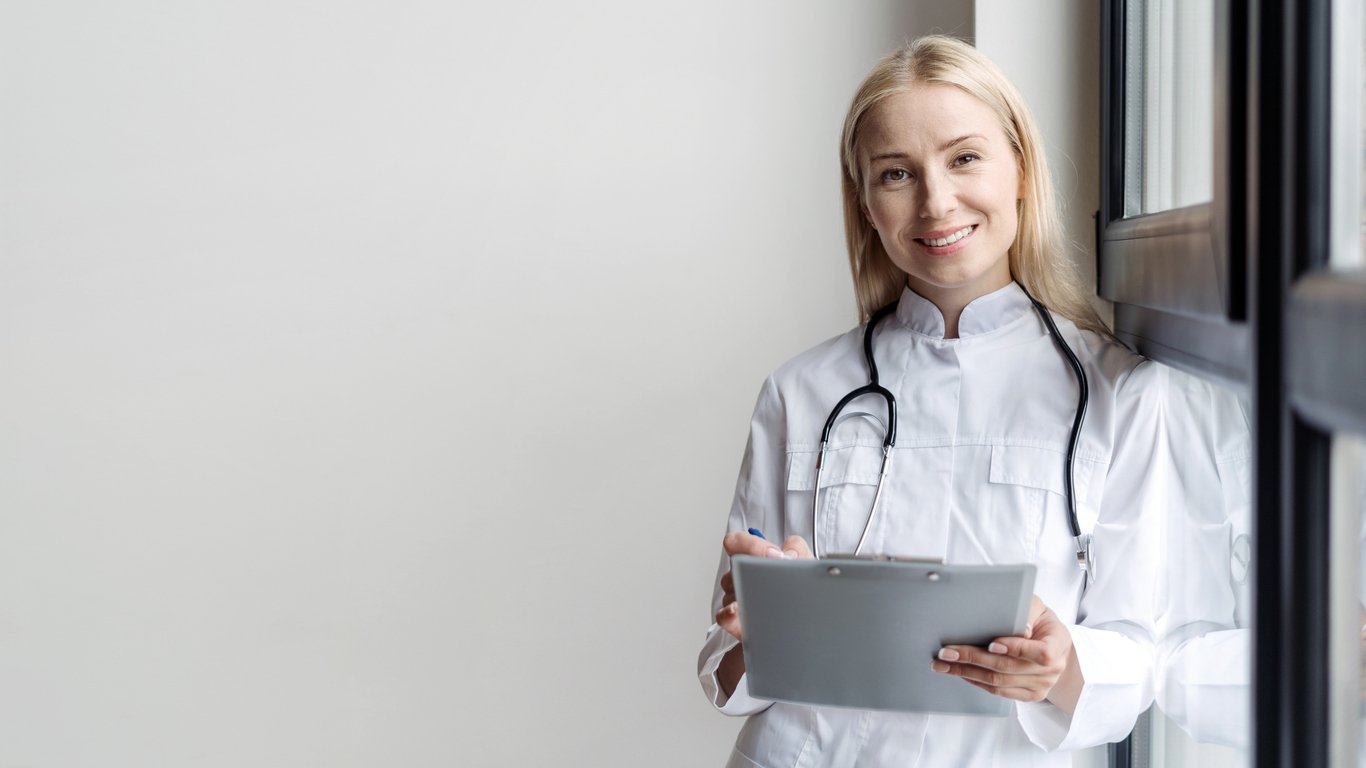 Friendly family doctor stand against copy space background in private clinic, holding medical records in hands. Confident and happy GP in white uniform with stethoscope looking at camera, smiling wide
Irish Cardiac Society 72nd Annual Scientific Meeting and AGM, virtual, 7-9 October 2021
Attendees at the ICS 72nd Annual Scientific Meeting and AGM heard a round-up of the 'Update on Irish cardiology training programme' by Prof Brian McNeill and Dr Ross Murphy, National Specialty Directors in the Cardiology HST Programme, as well as an 'Irish young cardiologists of tomorrow update' from Dr Brian Traynor, and an 'Irish Cardiac Society women in cardiology update' from Dr Bethany Wong.
Attendees also heard the yearly 'Brian McGovern Scholarship Update' from Dr Sean Fitzgerald. Prof McNeill noted that "2021 saw a record intake of SpRs. Thirteen candidates were selected for the programme and this is the highest intake we have had, and I think that reflects the high standard of applicants that we have had. Additional places also became available through a Covid response from the HSE."
He also acknowledged BMS and Daiichi Sankyo for their sponsorship of travelling scholarships, "which form
a very important part of the international experience for our trainees". He also noted that the ICS website has been thoroughly revamped, with a dedicated area containing information and resources for trainees.
Prof McNeill also paid tribute to Ms Barbra Dalton, Executive Director at the ICS and Irish Board for Training in Cardiovascular Medicine, and organiser of the conference. "On behalf of Ross and I and all the trainers and trainees, I'd like to acknowledge Barbra's great work. I cannot overstate her dedication and commitment to ensuring high-standard training and the resultant world-class graduates that it produces."
Dr Traynor commented: "Over the past year, particularly through Dr Diarmuid Hughes and Barbra Dalton,
we have developed a core curriculum in Covid times. This has been mainly webinar-based but it has gone
down very well." Career coaching and resilience training were among the initiatives introduced, as well as fellowship planning.
On social events, Dr Traynor said: "The last couple of years have seen social events take a back seat, and these can be very helpful for building relationships between trainees. We do appreciate the effect this has had, particularly among the new trainees, and we are hoping in the near future to arrange a social event."
Dr Wong reported results from a survey on Irish women in cardiology, titled 'Perceptions of equality, flexible working and mentorship amongst Irish cardiology trainees and consultants'. She told the attendees: "We found the prevalence of bullying, discrimination and lack of support is high," she said.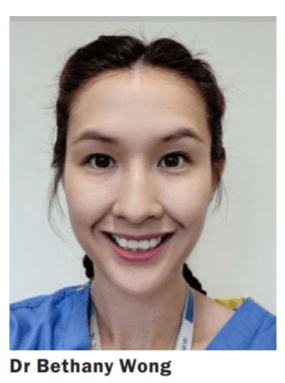 "More than half of respondents would like to work parttime, but two-thirds reported that their colleagues would not be supportive. "Both male and female trainees and consultants are interested in a mentorship programme, as well as increasing females in leadership positions." Closing the conference, Prof Vincent Maher, ICS President, thanked the attendees and presenters.
"Although we have seen the great merits of the virtual platform, I think we all relish the idea of a face-to-face
meeting next year, and I am looking forward to that," said Prof Maher.