During the 'Breast cancer update' session at Gathering Around Cancer 2022, delegates heard presentations by Dr Elaine Walsh of Memorial Sloan Kettering Cancer Centre in New York, US, who delivered a talk on 'Triple-negative breast cancer (TNBC)'; and Prof Roisin Connolly of Cork University Hospital, who delivered a presentation on 'Her2+ breast cancer'. The opening comments for the session were delivered by Prof Risteárd Ó Laoide, Director of the National Cancer Control Programme.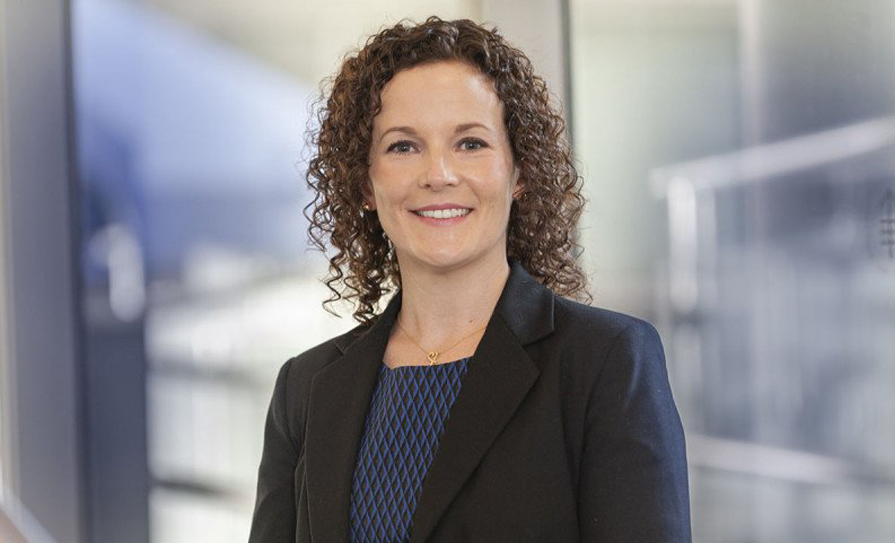 Dr Walsh reviewed trial data from the FISH and KEYNOTE-355 and KEYNOTE-522 studies, and discussed antibody drug conjugates, among other therapeutic options. She also synopsised the treatment algorithm for TNBC.
Dr Walsh told attendees: "TNBC remains an area of unmet need, with a significant incidence of recurrence in the first one-to-three years after diagnosis. When we compare TNBC to other breast cancer subtypes, it continues to be associated with poorer survival. Thankfully, due to developments both in research and in therapeutics, we now have a number of current and potential targets in TNBC."
Dr Walsh talked the delegates through the treatment algorithm and commented: "If they [tumours] are 2cm or greater or if there is lymph node-positive disease, I would certainly consider neoadjuvant chemotherapy. Now, the standard of care is the KEYNOTE-522 regimen… but as always, [more] clinical trials are greatly encouraged."
Prof Connolly gave an overview of the historical development of trials in breast cancer and the evolution of drug development. She also reviewed data from the APT and CompassHER2 trials, among others, and discussed FDG-PET scans as a biomarker of response, but focused her talk on early-stage sHER2+ breast cancer.
She discussed strategies for adding and improving benefit – but potentially with increased toxicity – and stressed the need for a tailored treatment approach. Prof Connolly also touched on the role of imaging-based biomarkers, and said "there is a huge amount of work going on into liquid-based biopsies and tissue-based biomarkers, but prospective clinical validation in well-designed trials is essential before we can change our practice".
She explained: "Essentially, in patients who have lower-risk cancers T1N0, we recommend going to surgery first and then possibly considering the APT regimen if the patients have [tumours] under 3cm, which is associated with a lot less toxicity. If the patients have larger or node-positive cancers, we recommend the neoadjuvant chemotherapy and we will be trying to enroll in clinical trials…."
"In the postoperative setting, we have the option of the T-DM1 or DESTINY 5 [Breast05] trial in residual disease," Prof Connolly continued.
"I try to avoid anthracyclines as much as I can to avoid long-term toxicity for patients. We don't traditionally give adjuvant therapy for the smaller T1a cancers."
Prof Connolly explained that during the Covid-19 pandemic, she collaborated with researchers from Johns Hopkins in the US on a paper focused on the management of breast cancer.
She said: "I think more and more with the APT data and the opportunity to use less chemotherapy in the tumours under 3cm, I'm querying whether we should be considering the neoadjuvant therapy more for those cancers over 3cm. Because if we give neoadjuvant therapy, we end up giving a lot of therapy, and then giving T-DM1 postoperatively, so we need to consider that," she said.
Prof Connolly concluded: "In the future, we will be able to tailor treatment more to the individual… there are radiation clinical trials that are being considered in the HER2+ space for omitting radiation in some of these lower-risk patients," she told the conference.
"Could we see a time where we would just be using the HER2+ therapy? We are already using one chemotherapy with the HER2+ directed therapy in some patients and I'm sure there will be more and more novel approaches incorporating these ADCs, for example, in the higher risk patients. But really, we need to identify upfront who those patients are with robust biomarkers.
"So, we are achieving excellent outcomes with the use of HER2+ directed therapies, and I think the next generation of clinical investigation will be to optimise further this treatment decision-making so that we can give the same efficacy to the patient, but with less of the side-effects. It's really miserable when these patients come in with side-effects of treatment, both short- and long-term. We need carefully designed clinical trials and biomarker development, and partnership is essential – partnership with patients as we design our trials; partnership with clinicians; basic and clinical investigators; industry; and with academia."