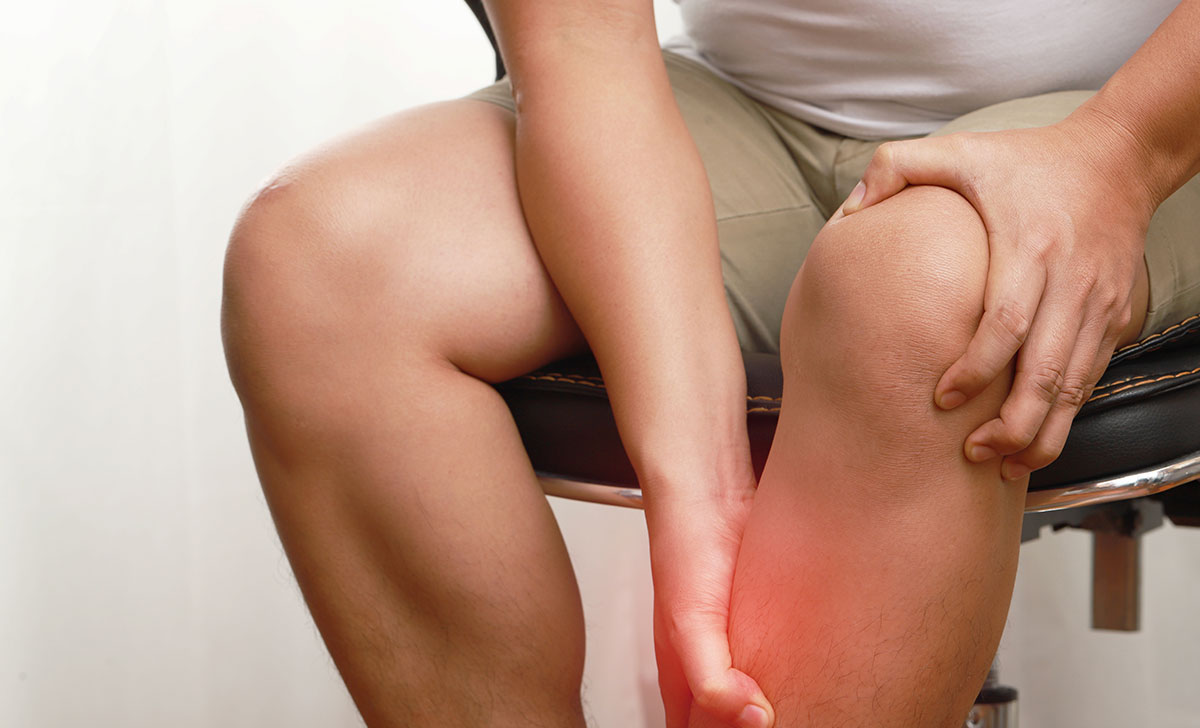 A standardised treatment guideline for idiopathic inflammatory myopathy (IIM), generally known as myositis, has been developed in the UK and was presented at the ISR 2022 Spring Meeting.
IIM is a multi-system autoimmune condition characterised by muscle inflammation, interstitial lung disease (ILD), and skin manifestations, with an incidence of up to 19 per 1,000,000 person-years in adults and up to four per 1,000,000 person-years in children. The British Society for Rheumatology (BSR) has published a new, first of its kind, guideline on the management of paediatric, adolescent, and adult patients with IIM, which appear in the May edition of Rheumatology.
Speaking during the meeting, guideline co-author Prof Hector Chinoy, Professor of Rheumatology and Neuromuscular disease at Manchester University, UK, said "there is a big unmet need in myositis. It's rare, so it can creep up on doctors without them recognising the phenotype."
Speaking to the Medical Independent, he said: "We're trying to put across a standardisation of the way we treat this condition, myositis, so that there's conformity amongst physicians treating adults and children with this difficult disease.
"We're providing some guidance around certain ancillary aspects that we may otherwise not pay too much attention to: Paying attention to a patient's bone health, their mental health and wellbeing, [and] recognising how their ethnicity may affect the way we treat the patients as well."
As per the guidelines, ILD should be screened for in high-risk patients, Prof Chinoy told the meeting. These would be patients with anti-synthetase syndrome, MDA-5 positive dermatomyositis, and scleroderma. A range of medications are recommended for this in the guidelines. He also recommended speaking to a respiratory physician or an ILD specialist.
"Risk of cancer should be considered in all adult patients," he added. Screening should be "particularly considered" in high-risk patients: Those with dermatomyositis, moderate to severe dysphagia (difficulty swallowing), and being over the age of 40 at onset of IIM. Traits of patients at low- and medium-risk are also included in the guidelines.
Juvenile onset of IMM should be treated by paediatric-based specialists, according to the guidelines. "Because there are differences between the two diseases," said Prof Chinoy. "So children are more prone to get subcutaneous calcification, they don't get so much disease damage, there's not an association with cancer."
For skeletal muscle inflammation in adults, the guidelines recommend methotrexate, cyclosporine, tacrolimus, and mycophenolate mofetil. For children, methotrexate and mycophenolate mofetil can be prescribed. In the case of no response to treatment, IV immunoglobin, rituximab, cyclophosphamide, and abatacept are recommended.
Other considerations such as common comorbidities related to ethnicities, testing for antibodies, bone health assessment/fracture risk, quality-of-life, and mental health are also highlighted in the guidelines.
"It's probably pretty obvious what you're going to do, but we've written it down for you now," Prof Chinoy concluded.
Irish Society for Rheumatology, Spring Meeting, Sligo Park Hotel, 19-20 May 2022.