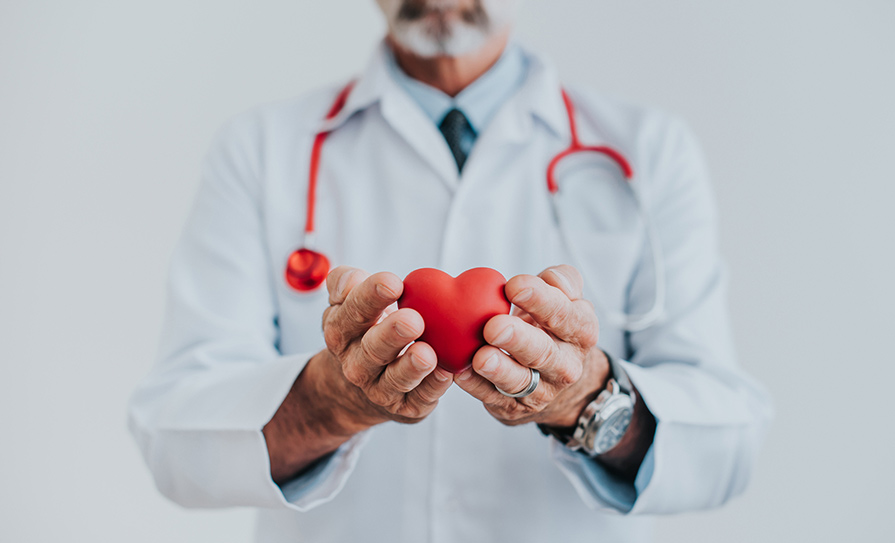 A workforce crisis in the context of rising patient demand is one of the major issues impacting cardiology, Dr Edward Fry, Past-President, American College of Cardiology, told the Irish Cardiac Society Annual Scientific Meeting during his keynote address.
The problems arising from challenges in workforce planning were raised by a number of speakers during the meeting.
Although highlighting US data, Dr Fry said the "crisis… is not unique to the United States, it is happening in England and Ireland, and all over the world".
"We have both a physician and a nursing crisis," said Dr Fry, who is an Interventional and General Cardiologist at Ascension Indiana St Vincent Heart Centre in Indianapolis, US, and Chair of the Ascension National Cardiovascular Service Line. "In the United States, we project over the next 10 years we will have a shortage of half a million nurses to meet the growing demand based on disease prevalence increases, and ageing of not only the patient population, but also the workforce population."
Mirroring issues within the Irish health service, Dr Fry said the US health system has large numbers of unfilled positions as well as "significant turnover in staff every year".
According to recent data, he said the US system is predicted to lose "in net about 550 cardiologists per year, primarily through ageing, burnout, slowdown, and retirement".
He noted that the average age of a cardiologist in the United States is 57.
"As we get older, and our training is fixed in the number of people going into cardiology, there is a great mismatch that will be hard to fill."
Dr Fry noted this is occurring in "an era of rapidly growing cardiovascular [disease] prevalence, somewhat due to our success in reducing mortalities, so more people are living longer with cardiovascular disease".
"The world is ageing, and we have the 'westernisation' of the globe, and the resulting increases in diabetes, hypertension, and obesity driving cardiovascular disease."
He added that in the US "we predict in the next 40 years we will see about a one-third increase in the incidence of heart failure and heart disease".
Dr Fry said that globally "cardiovascular disease is really the prime issue".
However, he stated "a lot of attention is paid to communicable diseases… in fact the majority [of global health] funding goes towards communicable diseases".
This was occurring despite the fact that the majority of global deaths are related to non-communicable diseases, "the vast majority of which are cardiovascular diseases driven by the risk factors of hypertension, diabetes, tobacco and obesity".
In cardiovascular health, Dr Fry said the data showed that the social and economic background of individuals were primary determinants, and the role of health advocacy was vital.
"The vast majority of those non-communicable cardiovascular diseases are driven in part by social detriments of health such as socio-economic factors, environmental, personal behaviours related to tobacco use, inactivity, things like that."
He added that the "actual care we deliver as clinicians has a relatively small impact in the overall outcome of populations".
"Bio-medical discovery and research will really help drive us in terms of our clinical responsibilities and clinical tools, but it will really be health policy and advocacy that probably will make the biggest impact in terms of global health and dealing with these social determinants."
Like other speakers at the meeting, Dr Fry expressed some hope that technological development within the specialty would help ease clinician workload and improve patient care.
However, he argued that the impact had yet to be fully experienced.
"We still very much have a 'person-on-person' interaction and really we've not leveraged some of the technologies that we have."
In conclusion, Dr Fry said in the future cardiology care would also be marked by "looking to alternative sites of care, moving much more of care outside of hospitals into homes, or into imagining centres, or other areas of specialised care delivery".