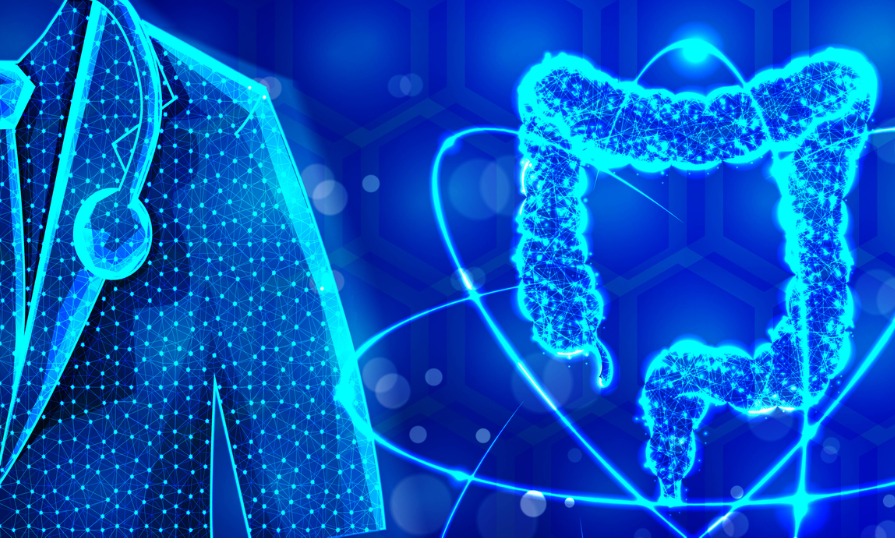 Colon capsule endoscopy is a useful colonoscopy-sparing technology, which can help alleviate ever-growing diagnostic demand and offers a safer, less invasive alternative for many patients, the ISG Winter Meeting heard
Dr James Turvill, Consultant Gastroenterologist, York Teaching Hospital, UK, presented early NHS data on the roll-out of colon capsule endoscopy (CCE) in England during a dedicated session on less invasive diagnostic approaches in gastroenterology. A pilot CCE programme was launched in England during the Covid-19 pandemic.
Outlining the English data so far, Dr Turvill said 3,624 capsules have been swallowed to date, with monthly rates of about 200 across the 48 participating sites.
Analysis of 3,257 comparative study participants shows a conclusivity rate of 71 per cent overall (87.9 per cent in left colon) in those who had a CCE.
"We're seeing much more pathology [polyps] than we anticipated – 45-to-50 per cent of the total, when we expected 30 per cent."
However, there are a lot of false positives and patient age and sex significantly impact CCE completion rate, with men more likely to have a successful completion rate, even at older ages, which needs to be addressed with further study, he said.
Results-wise "about 31 per cent go on to have a colonoscopy, 14 per cent stay on an urgent pathway. The reasons for onward activity are mostly down to the pathology we've found… so it [CCE] is doing its job."
Dr Turvill also pointed out that colonoscopies are "very bad for the environment" and are "very carbon-wasteful".
Speaking to the Medical Independent (MI), Dr Turvill said: "We have capacity and demand issues in the use of colonoscopy, and it is not risk-free, and when it is performed unnecessarily that is not ideal. Colonoscopy has the advantage of being a therapeutic intervention, but should be targeted when resources are limited. I think we are increasingly demonstrating an evidence-base for using colon capsules as a colonoscopy-sparing test."
Colon capsules can also be taken directly to patients, and can increase uptake in hard-to-reach populations, he added.
Also speaking during this session was Prof Subrata Ghosh, Chair and Head of Medicine, University College Cork Medical School, who said that bowel ultrasonography should be a standard tool in all inflammatory bowel disease centres.
The many advantages of bowel ultrasonography include that it is non-invasive, easy to use, quick (seven-to-10 minutes), accurate, radiation free, cost-effective, well accepted by patients (particularly useful in paediatrics), and portable, he outlined.
Training and a lack of official guidelines have impacted the uptake of this diagnostic modality; however, scores are evolving and more training programmes are coming on stream.
"Ultrasonography is very easy to do and once you have the machine, it is very cheap to do," Prof Ghosh told MI.
"There seems to be a training issue at the moment. It must be introduced as part of training early on….
"For a patient having an ultrasonography, it takes seven minutes to do; it is completely painless, completely non-invasive…. For kids, this is the best thing to do."
The final speaker in this session was Prof Maja Thiele, Professor of Hepatology at Odense University Hospital, Denmark, who looked at optimum non-invasive testing strategies in non-alcoholic fatty liver disease (NAFLD) and alcoholic liver disease (ALD).
FibroScan remains the gold standard non-invasive liver disease test across Europe. It is widely available compared to MRI-E (elastography), which has a slightly higher diagnostic accuracy than FibroScan, Prof Thiele reported.
For diagnosing steatosis, where indicated, ultrasonography or the controlled attenuation parameter (CAP) score are recommended.
However, Prof Thiele said CAP can be "inaccurate, is not prognostic, and is highly dynamic", so she warned it should be used "with caution".
Transient elastography is the reference non-invasive test for advanced fibrosis and prognosis, but it is more accurate in ALD than in NAFLD she noted, quoting supporting data.
There are now a number of commercial diagnostic fibrosis tests available, such as the ELF [enhanced liver fibrosis] test; however, they can be expensive.
FIB-4 (non-invasive biomarker score) can be somewhat useful as a 'rule-out' tool, but has false positive rates in excess of 50 per cent, while 20-25 per cent of results are false negatives, so it should only be used in primary care, Prof Thiele stressed.
The future is better biomarkers for liver disease monitoring and prediction, she concluded.