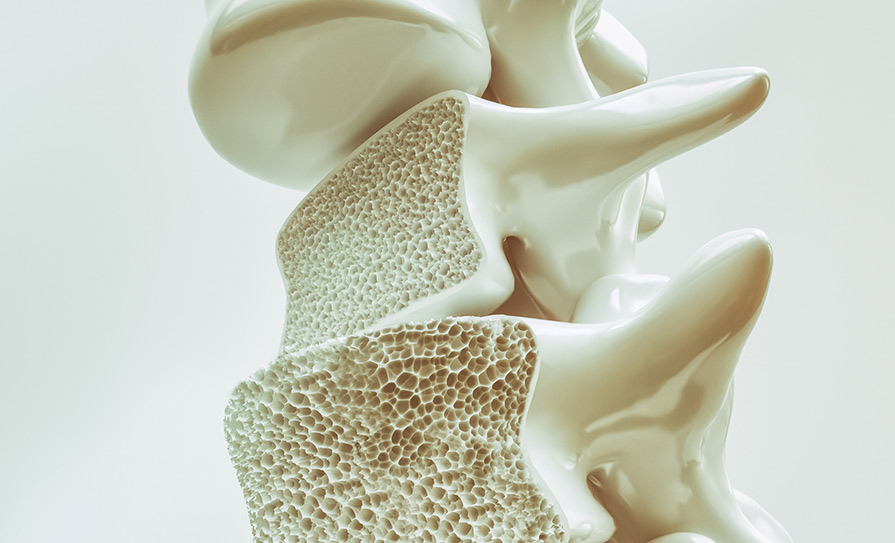 The upcoming IOS conference promises to be an informative event for medical professionals with an interest in the disease
The Irish Osteoporosis Society (IOS) Annual Medical Conference will take place on 21 October 2023 on a virtual basis. The IOS was founded by Prof Moira O'Brien in 1996 as a patient support organisation for those suffering from osteoporosis, their families, and to provide information to health professionals on all aspects of this disease.
Prof O'Brien, who is the current President of the Society, will give the opening address at the conference. The title of the first talk of the opening session is 'The menopause – what actually happens?'. It will be delivered by Ms Catherine O'Keeffe. Ms O'Keeffe is a former financial services director, who is now a menopause workplace consultant and coach. She is the founder of the Menopause Success Summit and is the Irish representative for the Daisy Network, a support group for younger women diagnosed with early menopause.
"Since becoming a menopause coach, I've had the opportunity to work with hundreds of women in one-to-ones and thousands of women through speaking engagements," according to Ms O'Keeffe.
"I know from working with all of these women that every woman's experience is unique. But I also know that once we first find relief for the most severe symptoms, we're able to work on ways that make menopause not just something to be endured, but something that can lead to a fuller, more powerful chapter of a woman's life."
The next talk, on the subject of digital therapies, will be given by Chartered Physiotherapist Ms Aoife Ní Eochaidh. Ms Ní Eochaidh specialises in women's and men's health and continence at Bon Secours Hospital Galway. There will be a questions and answers session after the presentation and a short break.
Following the break, the second session will commence. The first speaker is Mr Nicholas Flood. Mr Flood is an Associate Osteopath based in the Osteopathic Life Clinic in Dublin. He is a graduate of the British College of Osteopathic Medicine in London and completed a Master's degree in 2010. He represented Ireland in the sport of target shooting for 10 years. He retired from professional target shooting in 2005 to pursue an osteopathic medical degree.
Mr Flood has said his sporting career was an "invaluable" experience "as it taught me about the mechanism of achieving personal goals".
"Studying osteopathy has allowed me to understand the physiological connections within the human body and its relationship to performance."
The subject of Mr Flood's talk is 'reciprocal relationships' in health adaptation regarding connective tissue disorders.
The next speaker is Dr Kevin McCarroll, Consultant Physician and Geriatrician, bone health unit, St James's Hospital, Dublin. He graduated in medicine from Trinity College Dublin (TCD) and did his postgraduate training in Dublin university hospitals. He completed a clinical Fellowship at the Mercer's Institute for Successful Ageing and was awarded a doctorate in medicine for his thesis on vitamin D and its relationship to cognition, blood pressure, falls, and mood. 'Denosumab – Evolving management of a therapy in bone health' is the title of Dr McCarroll's talk.
Following this presentation, Prof Bernard Walsh will speak about vitamin D in Ireland and why supplementation is essential. Prof Walsh is a Consultant Physician and Geriatrician, bone health unit, St James's Hospital, and TCD. He was a previous Visiting Professor to the University of California in San Francisco and Consultant Physician in Durham, England. Prof Walsh has extensive experience on the use of PTH [parathyroid hormone] as an anabolic treatment in patients with severe osteoporosis and has also taken a national and European lead in vitamin D milk supplementation.
The presentation of oral abstracts will follow this talk, as well as a questions and answers session.
After lunch, in the third and final session, there will be a presentation on guidelines for both medication-related osteonecrosis of the jaw and osteonecrosis of the jaw. There will then be a questions and answers sessions led by key medical experts.
The meeting will end with the awards for the abstract presentations and closing remarks by Prof O'Brien.