A HIQA regulatory notice requiring disability services to make "a full and complete" application to register isolation units as 'designated residential centres' within 28 days of opening has been described as unworkable.
Disability services have been establishing isolation units in adaptable day centres for people with suspected or confirmed Covid-19 living in residential centres and community-based homes, in order to help limit spread.
Minister of State for Disability Issues Finian McGrath has informed the Medical Independent (MI) "flexibility" is needed on regulation at a time of "national crisis". On 3 April, he said "we need units on the ground with less red tape".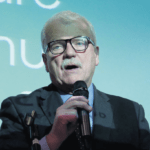 The isolation units are being set up to "preserve life and health", Ms Alison Harnett, Interim Manager at the National Federation of Voluntary Service Providers Supporting People with Intellectual Disability, told MI on 3 April.
An application for registration can involve many aspects, including submission of floorplans, which could increase footfall in the units, and a 'statement of purpose' with numbers of residents, staff, and their skill mix .
"I know that HIQA would like to see everyone supported in the best way possible and they are working within the framework of the law. But we are working within our constraints and we really feel the setting up of these units is very important to the life and health of the people we support. So it is an urgent issue to be worked through," said Ms Harnett.
It was "a disappointment" that emergency legislation had not been introduced to address the situation before the end of the Seanad term.
The disability sector has also raised concerns about lack of personal protective equipment, and staffing and funding shortfalls. HIQA informed MI that regulation aims to ensure people are accommodated in safe, secure and comfortable centres. These safeguards are "even more important" at this time.