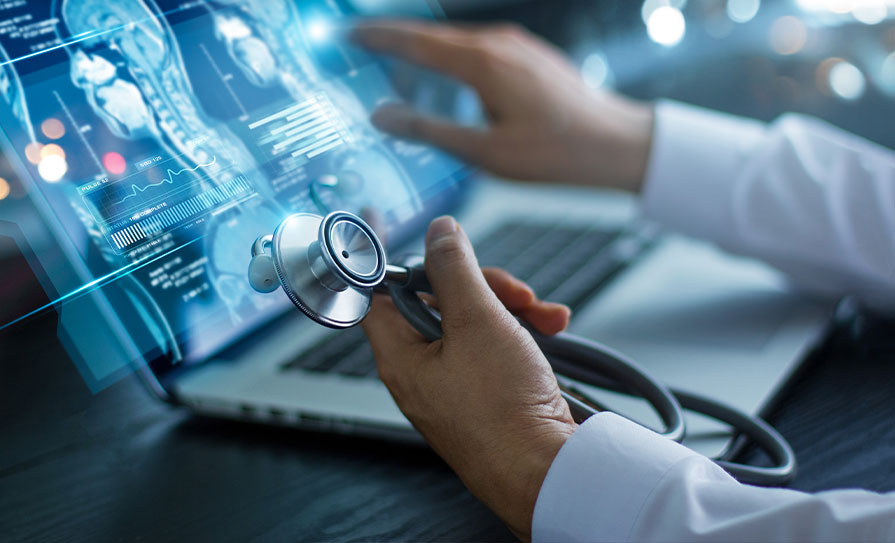 Andrew Lees is from that generation of neurologists for whom the history and the physical exam are the most vital investigations.
Book reviews, I believe, should begin with a conflict-of-interest statement. Here's mine: Andrew Lees, distinguished doctor and author, is a friend of mine.
He is Professor of Neurology at the National Hospital for Nervous Diseases, Queen Square, one of the most highly-cited Parkinson's disease researchers in the world, and the author of books on such diverse topics as the footballer Ray Kennedy, the explorer Percy Fawcett, and the writer William Burroughs.
Lees's latest book Brainspotting: Adventures in Neurology is a love letter to the speciality to which he devoted his long and garlanded career. Unusually for a London-based teaching hospital brahmin, Lees is a northerner, and a devotee of football and soul music.
He studied medicine in the 1960s at the Royal London Hospital in Whitechapel and trained in neurology in the 1970s at University College Hospital and Queen Square, where he was appointed consultant in 1982 at the then very early age of 33.
He is the last of that generation of neurologists for whom the history and the physical examination are the most important investigations; he laments the capture of neurology – and medicine in general – by technological innovations, particularly MRI, quoting his fellow-neurologist the late Bryan Matthews, who presciently wrote in 1963: "If investigations can be carried out by the signing of a form requesting someone else to do them, there is a temptation to obtain as much information as possible by this simple method." 
As a boy, Lees – despite his colour blindness – was an avid birdwatcher, a hobby that honed his skills of observation. In 1972-3, he spent a year training at Charcot's hospital, the Salpêtrière in Paris, where his "powers of inspection improved greatly". He describes a bizarre and amusing anecdote involving the chef de service, François Lhermitte, who, at a meeting of the French Neurological Society showed a film illustrating the behaviour of patients with frontal lobe lesions.
The film was shot in his own apartment, and the patient was a former nurse; shown into a chamber laid out like a consulting room, she proceeded to auscultate Lhermitte's chest and then inject him in the bottom with a needle and syringe. Lhermitte later published this episode as a case report: "It was the first and only time in the history of neurology that an author's buttocks had been displayed for posterity in a published illustration." 
Lees reckons that it took about a decade for him to become fully competent at the neurological examination; as a registrar he would often spend up to two hours examining a single patient. The classical "full" examination as we now know it was perfected by the great Irish neurologist Gordon Holmes (1876-1965), who was in his pomp at Queen Square in the years between the wars. "If the neurological examination was to be of value," writes Lees, "it needed to be conducted with the discipline of a laboratory experiment."
Holmes, who came from Protestant farming stock in County Louth, and graduated from Trinity College Dublin, is always described as Anglo-Irish. (Holmes-Adie pupil, by the way, has been scandalously shortened to 'Adie syndrome'.) Holmes's ward rounds, conducted behind closed doors, went on for hours; can you imagine a round being granted so much hushed reverence now?
In a neurological apostolic succession, Holmes taught MacDonald Critchley (father of the witty and worldly Tory MP Julian); and Critchley taught Lees. 
Lees is just as devoted to another Holmes – Sherlock. The inspiration for Conan Doyle's detective was one of his teachers at the Edinburgh medical school, the surgeon Joseph Bell. Holmes led Lees to William Gowers, "arguably the greatest neurologist who ever lived," whose 1905 clinical lecture "A Metastatic Mystery" could have been written by Conan Doyle.
This passion for observation prompted Lees to take his students and trainees for tutorials on the Circle Line of the London Underground, where they would spot neurological signs in random strangers as they alighted the train. 
Lees describes the prelapsarian Eden of medicine's golden age, when ward rounds were accorded the same respect as a religious ceremony, when clinical doctors visited the mortuary to observe "the ultimate audit" – the post-mortem examination of their patient. (Lees, who stresses the importance of "braincutting" for clinical neurologists, co-founded the Queen Square Brain Bank in 1987.)
It was an era when eccentric doctors were still tolerated, even celebrated; Lees's affection and reverence for his teachers (Critchley, Gerald Stern, Robin Osler Barnard) is touching. He laments the capture of academic medicine by a new cadre, "divorced almost entirely from clinical practice," whose time is spent sitting on committees and writing grant applications. 
As the years went by, Lees gradually realised that while the Holmesian (Gordon that is, not Sherlock) neurological examination was a foundation of his practice, the history – or what he prefers to call "listening" – was even more important: "Listening carefully is the single most effective method of making a neurological diagnosis and being heard is a transformative ritual that facilitates healing." Andrew Lees, although officially retired, still sees patients once a week, practising what he calls "soulful neurology". I wonder if they know that he is one of the last of his kind.