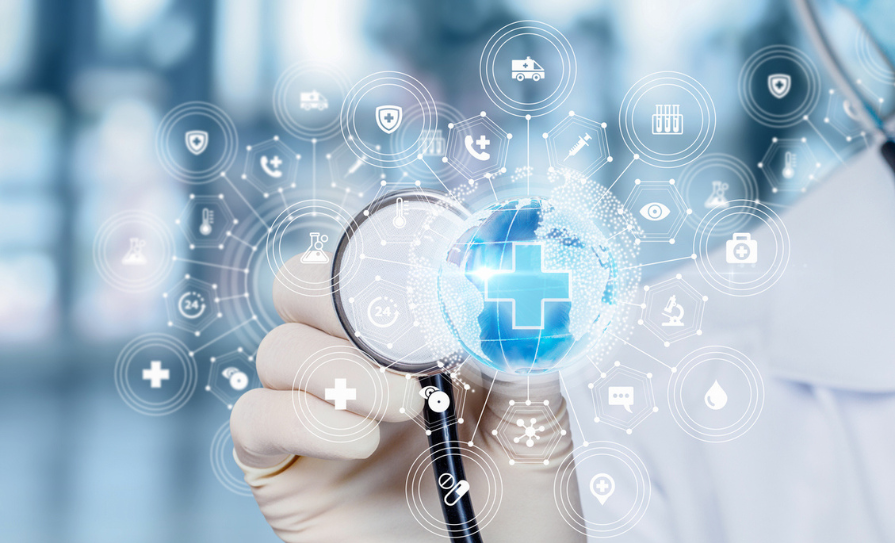 Ahead of the 'Education for Equitable Global Health' conference on Thursday, 24 November, Prof David Weakliam, Public Health Specialist and Director of the HSE Global Health Programme, gives an insight into what to expect at the conference and how he got involved with initiatives to improve health in lower-income countries.
The global health committee of the Forum of Irish Postgraduate Medical Training Bodies aims to improve healthcare in developing countries as well as in Ireland. Our primary focus is on the education and training of health professionals in low- and middle-income countries. Given the global nature of health today, we also seek to train health professionals in Ireland in global health so as to better serve patients in our own health service.
The theme of this year's conference, 'Education for Equitable Global Health', reflects the current global context. We are coming out of the Covid-19 pandemic, facing the huge challenges of climate change which particularly affect the poorest countries, and dealing with the impact of the Ukrainian conflict. All of these challenges highlight the realities of global inequity in health and healthcare.
Growing up in a privileged part of the world, I was conscious of the poor health experienced by many people living in low-income countries. People often lacked the basic necessities for a healthy life, such as limited access to proper housing, good nutrition, clean water and sanitation, basic education, as well as adequate healthcare.
This inequality motivated me to pursue a career in medicine and to work overseas in Africa and Asia. I have worked in different global health roles since 1988 and spent 12 years working in Nepal, Liberia, Sudan, the Democratic Republic of the Congo and Ghana.
I now work in the HSE as Director of the HSE Global Health Programme. This has given me the opportunity to continue to work with developing countries, mainly in Africa. The HSE has partnerships with the health services in Mozambique, Ethiopia, Tanzania, Zambia and Sudan.
Since returning to Ireland, I have grown to appreciate the two-way benefits of this work. Our health service can learn a lot from low-income countries, many of which are very adept at using scarce resources to address huge health needs. They have well-developed systems based on primary health care with strong community engagement.
This year's conference, 'Education for Equitable Global Health' addresses current challenges in global health. Participants will have the opportunity to hear discussions on topics such as 'the intersection of place, race and health', 'educating in times of crisis', 'decolonising global health', and 'integrating planetary health'.
The opening session will be on sustainable partnerships in education and training between the global North and South. We will have an address from the Minister of State with responsibility for Overseas Development Aid, Colm Brophy, who will set the broad development and humanitarian context. This will be followed by several speakers providing insights into initiatives by Irish and international institutions to support the development of education and training programmes in low- and middle-income countries.
I will be speaking about training in global health for doctors working in Ireland, specifically on developing a global health curriculum for specialist training programmes. As Chair of the Global Health Committee, I am involved in a project to develop e-learning modules in global health for doctors working and training in Ireland. This responds to the global nature of health today and the need for doctors practicing in Ireland to have a global understanding of health issues such as epidemiology of disease; culture, society and determinants of health; and planetary health.
As part of this project, we are developing a curriculum for the training bodies that can be included in their specialty training curriculum. I also believe there is an opportunity to develop more options for doctors who wish to spend part of their training abroad in a lower-income country.
In the second session, speakers will address global inequities in health and healthcare. There will be presentations on healthcare needs in Ukraine, psycho-social support for health workers in Ethiopia during the Covid-19 pandemic, and integrating planetary health into medical practice in Ireland. The final plenary will involve a conversation with the Irish Ambassador in Zambia and the President of RCPI, Prof Mary Horgan, on Ireland's commitment to supporting global health.
The conference is a free event with 4 CPD credits and open to all doctors and healthcare professionals in Ireland. The event takes place online on the morning of the 24 November. It will be followed by a networking reception that evening at No. 6 Kildare Street.
Register here.