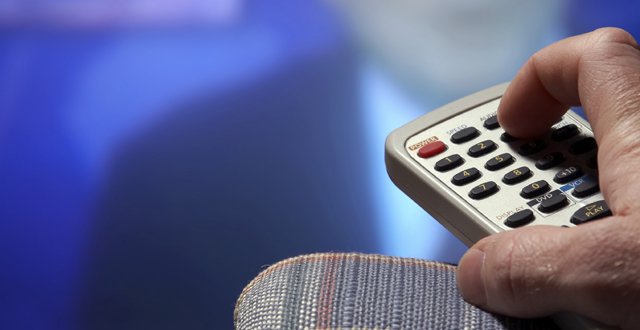 It's time to tackle the pandemic of TV sport over-consumption and get our running shoes on
One July day in 1972 I called at my mate's, ready for a 'rake-about'. His mother answered the door. "Our Davy's watchin' the 'lympics… " a slight pause, "… in colour." Did her narrowing eyes betray a triumphant gloat, or was it smoke from the fag in her mouth?
Our North Belfast street had experienced many things — notably shootings and explosions — but… colour telly? We were upwardly mobile! Hitherto, luxury meant smoking Peter Stuyvesant cigarettes in a vandalised cricket pavilion. Now, a colourful televisual future beckoned… despite my father's stubborn insistence that telly wastes time.
It only took me many years to realise he was right, which is why I'll assume the shape of a wet blanket and mount my high horse (always tethered nearby) to suggest that televised sport does nothing for health and everything for obesity. SportBusiness Consulting's Global Media Report 2018 (https://media.sportbusiness.com/) states: "[t]he global value of sports media rights was just over $49.5bn in 2018, up from $46.8bn in 2017." This means that sports telly tycoons are obsessed with the bottom line; specifically, those bottoms that are lowered onto sofas, enabling their owners to view anything from the recent Wimbledon and World Cup cricket finals to Rhyl's Rarebit-Rolling Championships.
Unfortunately, the price of these waist-boosting wastes of time stretches beyond that of a TV licence. For example, when Heron et al, writing in the Journal of Epidemiology and Community Health (2019, 73: 625‒629), considered 'Direct healthcare costs of sedentary behaviour in the UK', they found that NHS costs related to sedentary behaviour in 2016–2017 were £0.8 billion, including expenditure on "cardiovascular disease (£424 million), type 2 diabetes (£281 million), colon cancer (£30 million), lung cancer (£19 million) and endometrial cancer (£7 million)".
It's tempting to invoke class as a determinant of couch potato behaviour. For instance, in July this year, Groeniger et al asked in the International Journal of Public Health, 'Are socio-economic inequalities in diet and physical activity a matter of social distinction? A cross-sectional study'.
They posit an important role for education, suggesting that health behaviours like high-brow cultural participation are adopted as an expression of social distinction: "This distinction mechanism may be an important determinant of health behaviour inequalities." It may be, but a superior education doesn't necessarily induce "a tendency to consume more high-brow cultural activities, as well as a tendency to eat more healthily and to be more physically active during leisure time."
The aspiration of a civilised life for everybody — best summarised by Saul Bellow's Augie March as a "universal eligibility to be noble" — is there for us all, and it's nonsense to imply that those lacking a formal education are neither capable of independent thought, nor of knowing what's good for them. Yet there's no denying the expanding constituency of couch potatoes; so, if poor education isn't a factor, what might be? I suggest laziness, gullibility and a blithe acceptance of one's place in the sporting world… as consumer, not participant.
For example, a biscuit-maker became a sporting role model when British Olympic Association Commercial Director Tim Ellerton offered his delight in welcoming "a great British brand in the shape of McVitie's to the roster of supporters for Team GB as we head towards Tokyo".
Similarly, the ever-popular Confectionery News revealed that in May this year, tennis star Maria Sharapova attended the Sweets and Snacks Expo in Chicago to unveil four new types of "all-natural gummy flavours". Sharapova's company Sugarpova (geddit?) "is a premium confection line that celebrates hard work" and was founded in 2012 by the five-time grand slam singles champion, who recalled "when she would reward herself after a long day of practice with a sweet treat". Interestingly, in March 2016, after she tested positive for the banned drug meldonium, Reuters reported Sharapova's claim that she had been taking meldonium "for a decade to treat diabetes and low magnesium" [my bug-eyed emphasis].
With commercial sport promoting biscuits to further Olympian ideals, and diabetic tennis players flogging sweets, it's time to reject such nonsense and no longer give our mute assent to the subliminal televisual suggestion that it's better to be a consumer than a participant.
Let's undertake to ditch televised sport and get outdoors, where it's still possible to spectate, even while exercising. For example, ahead of the recent Scottish Open Golf Championship, the European Tour's Chief Medical Officer Dr Andrew Murray outlined some of the benefits of attending golf tournaments: Gaining physical activity, fresh air and time with family; UK golf spectators achieving 11,500 steps, 85 per cent meeting daily physical activity guidance; and informed spectators being keen to become more active in daily life. Significantly, following Murray et al's investigation of golf spectators in Scotland (BMJ Open Sport & Exercise Medicine, 2017;3: e000244) they suggested: "A key element of generating increased physical activity (PA) in relation to a sporting event may be to de-emphasise participation in the sport itself and promote PA more generally."
Watching sport on telly is not participation, but regular exercise contributes to Augie March's "universal eligibility to be noble".