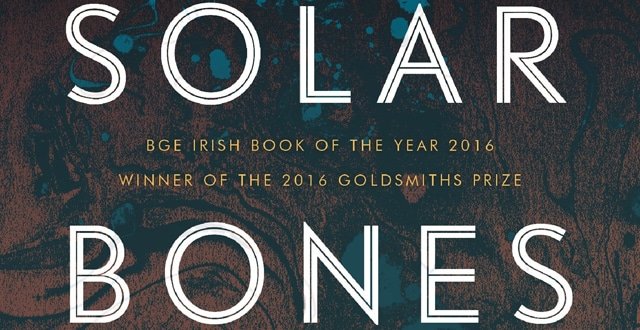 Set just over a decade ago, Solar Bones pays close attention to local and national news items in a way that is unusual for a contemporary Irish novel. The economic crash is covered, of course, but more important to the fabric of the story is the cryptosporidium outbreak in Galway in 2007. Without giving too much away, the outbreak results in Marcus's wife getting sick, which means he has to take care of her. During her sickness, Marcus is struck by the disconnect between what his wife is going through and how the scandal is reported in the media. Before his wife's infection, he was a self-professed news addict, but had always regarded the 'news' as somewhat abstract. Following current affairs was simply a habit passed down from his father, who also regularly listened to bulletins.
The sickness meant "history and politics were now a severe intestinal disorder, spliced into the figure of my wife who sweated along the pale length of her body with the beatific glow of an allegorical figure on an altarpiece".
Marcus becomes frustrated with the "pre-programmed mantras" of councillors and commentators, which were "carefully calibrated to contain nothing to which the speaker might be held accountable, spokesmen droning on as the days passed, pushing the story into some bloodless realm which left the individual human scale of the thing untouched".
Even in something as corporeal as healthcare, this human element is all too easy to forget when politicians and officials talk about trolleys, waiting lists and winter plans in the media. It is often only when scandals are uncovered, such as the Savita Halappanavar and cervical cancer cases, that the tragic consequences which systematic failures can have on individuals and their families become clear.
Solar Bones is worth reading for many reasons, but one of the novel's strengths is how it weaves together the social and the personal, and shows how history, including events both great and small, is comprised of the life, work, and suffering of ordinary people.