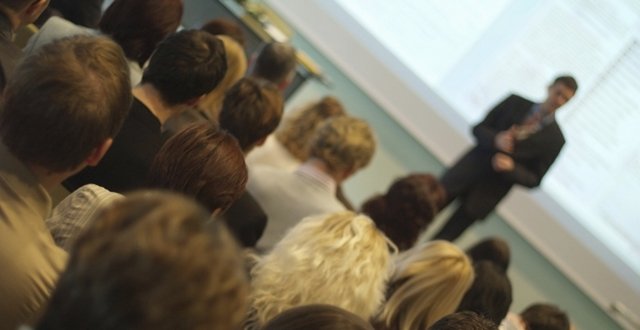 OLYMPUS DIGITAL CAMERA
Co-founder and Director of dotMD Dr Ronan Kavanagh explains what was involved in choosing speakers for this year's conference
Described as the 'Electric Festival of Medical Conferences', dotMD is the annual award-winning Festival of Medical Curiosity for doctors. It explores the spaces between medicine, the arts and culture and sells out every year.
The ideas for speakers come from a variety of different sources and all of us (co-organisers Muiris Houston, Alan Coss and I) have been reading new books by doctors, fielding recommendations, spending time on Twitter and YouTube researching potential speakers, attending interesting conferences, and listening to podcasts.
As death is one of the themes of this year's meeting, I have been reading quite a few books about death and dying (and feeling the better for it). Thomas Lynch, the undertaker poet and essayist (and 2016 dotMD speaker) once remarked (I'm paraphrasing) that observing how a society approaches death tells you a lot about how that society approaches living.
Kathryn Mannix's excellent book With The End in Mind is an attempt to improve our society's relationship with death and in turn, help us become "familiar with life lived well within the limits of decreasing vigour" that often accompanies the end. Although it is written with the public in mind, the eloquent wisdom contained within the book's stories will be useful for those of us addressing the needs of dying patients — but also for ourselves when our own time comes.
On her recommendation, I have also been reading Richard Holloway's profoundly moving and genuinely uplifting Waiting for The Last Bus: Reflections of Life and Death and Kevin Toolis's book My Father's Wake: How the Irish teach us to Live, Love and Die. Spoiler alert — he thinks the Irish are pretty good at this whole death thing.
I have also been reading a lot about the science and psychology of curiosity (especially Philip Ball's book Curiosity — How Science Became Interested in Everything) and especially about 'Cabinets of Curiosity'. These glass-fronted cabinets were popular in the 1600s and 1700s and contained a wide collection of objects and artefacts with a particular leaning towards rare, eclectic and esoteric. The items within each collection (much like the speakers and ideas presented at dotMD) were thought to reflect the worlds of their collectors at the time and were shaped by their interests, travel and studies. Ian Leslie, writing in his book Curious, describes the cabinets as embodying " a new conception of the globe and the cosmos as a mystery that demanded exploration — a mystery of complex, terrifying, gorgeous variety". If you insert the word 'medicine' for 'globe and the cosmos', you will get the idea.
I am also listening to lots of podcasts, especially those with an emphasis on curiosity in medicine. Two of my favourites at the moment are 'Countercurrent' and 'Explore The Space'.
Countercurrent is presented by GP and former surgeon Prof Roger Kneebone. In each episode, he has conversations with experts in various trades and professions and draws parallels between their expertise, and his own as a doctor. It includes interviews with a magician, an opera director, a milliner, a bespoke tailor, a hairdresser, a dentist and a voice coach, and many more. He is a very skilled interviewer and the conversations teach us how we can learn much about the art of medicine by looking at it from multiple and unexpected perspectives.
Dr Mark Shapiro is an internal physician whose podcast 'Explore The Space' has already built up a huge following in the US. Mark and his guests examine the interface between healthcare and society. His high-energy enthusiasm and curiosity are infectious and I'd encourage you to take a listen.
One of the highlights of my year was attending an event called 'The Boring Conference' in London in May. The Boring Conference is a "one-day celebration of the mundane, the ordinary, the obvious and the overlooked" and covers subjects "often considered trivial and pointless, but when examined more closely, reveal themselves to be deeply fascinating". It included smart, funny presenters who spoke engagingly on topics ranging from a classification of doormat designs, an analysis of wall stains, and an exploration of various storage units around Britain. It was hilarious and inspirational and reminded me that almost anything (in medicine or in life) could be made interesting by looking at it with the right degree of curiosity — even the apparently boring bits.
dotMD Takes place on 13-14 September 2019, Bailey Allen
Hall, NUI Galway
Website www.dotMD.ie
Twitter @dotmdconf