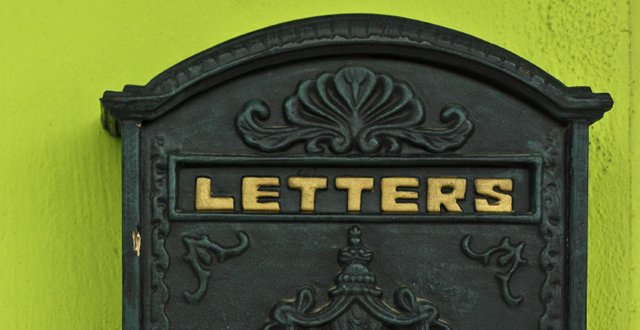 The GP stared into his letters. He had a broad smile on his face and he was rubbing his hands together in delight.
The first letter was from the HSE.
<em>Dear Dr, </em>
<em>As you are doubtless aware, data protection is now moving to a new European law. We just wanted to say don't worry. We are with you. We are on your side. We value the immense workload undertaken by general practitioners in catering for the vast majority of the health needs of the Irish people. </em>
<em>You are going to have to undertake a huge survey of all the patient records in your possession. Don't panic. We will make two of our managers available to come into your office and work on the notes for as long as it takes. They will update, delete and process as necessary. Think nothing of it, we have several thousand of them at our disposal and they would welcome the chance to do something useful for a change. Ha ha! </em>
<em>Here is a cheque for €5,000. That should cover what you will need to give to your computer people to update everything. After all, the notes are really the property of the HSE, aren't they, so why should you have to pay for it? </em>
<em>We will send around a shredder van every Friday until you no longer need it. 'Shred every focking thing', quote-unquote. </em>
<em>Training days on data protection will be arranged for you and we will pay for a locum while you are away from the practice. Think nothing of it. We think you are worth it. If we can help you further in this or any other matter, please let us know. After all, we cannot just let you muddle through on your own, now, can we? </em>
<em>Your friends at the HSE. </em>
He put it aside and took the next letter. His smile broadened when he saw that it was from the Medical Council.
<em>Dear Dr, </em>
<em>Just a gentle reminder that your annual subscription is due. We hate to bother you but we need the dough. </em>
<em>Congratulations on getting through another year in the shark-infested waters of general practice without causing us any bother. And thanks for the cheque last year, which helped to keep us snug and employed in our lovely workplace. Only for you, we don't know what we would do. </em>
<em>We love you. </em>
<em>Your friends, </em>
<em>The Medical Council. </em>
<em>PS: We are really sorry for the curt demands for money we have sent you down the years. Please don't sue us. </em>
He put that letter down with a sigh of satisfaction.
The next letter was from the Open Disclosure Office.
<em>Dear Dr, </em>
<em>Here is a list of the patients who have threatened, insulted and berated you last year. We have encouraged them to come forward and apologise for the hurt they have caused you. Proper order too, if we may say so. All the years you spent studying, to be talked to like that. Let us know if and when you need us again. </em>
He filed it and opened one from the Department of Health.
<em>Dear Dr, </em>
<em>Here of a list of resources that are available to you. We have courses and workshops in mindfulness, management and personal wellbeing, all free of charge and time-protected. We see an investment in you as an investment in the future. We would particularly recommend the yoga. </em>
<em>Goodbye and good mental health. </em>
<em>Your friends in the Department of Health. </em>
He heard Dr Deeny enter the room with Dr Grey.
"Hello," he said. "How are things?"
"Good. We heard you laughing."
"Just doing the post. I love the post in the mornings."
"Of course you do. Well, we won't keep you."
The two psychiatrists continued on their rounds.
"Still writing letters to himself, then?"
"Yes. Hopeless case, poor chap. They found him babbling one morning in his office, opening envelopes and crying helplessly. Now he spends his days writing letters to himself and then reading them."
"He's better off this way, I suppose."
"Yes, I suppose he is, when you consider how he must have suffered before. The data protection thing just pushed him over the edge. The funny thing is that they couldn't get anyone to take over his practice. They just don't know why."