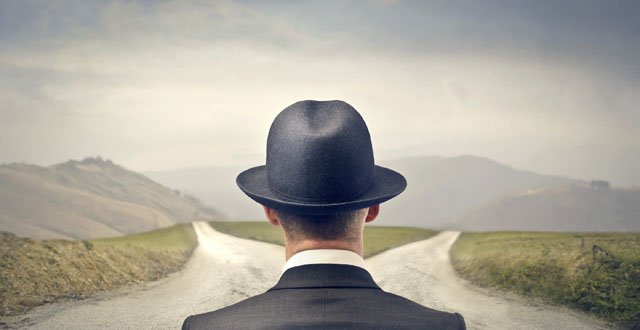 When I buy something online – which I try not to do, but sometimes you just have to – I will get a request to put in the name of the city I am supposed to live in.
I get great satisfaction from typing in 'Tipperary'. So far I have not had 'ah come on!' or 'are you having a laugh?' pop up in reply.
I suppose it is a sad reflection of our times that it is presumed that I should live in a city, like more than half the world.
Many a person living in a city is forced to migrate to some wretched slum because the land has been taken over by corporations, war or climate change. They are doomed to scavenge from the rich. If they get a job it is probably in the gig economy, where there is no security, the minimum wage is paid and most of their wages go on overpriced accommodation.
I have lived in big cities, but never for longer than a few months. They are all right if you are learning some skill, or getting money together to go back to college, or even if you are very rich and you can afford the theatre and taxis and huge property prices. But if you are at the bottom they can be hell.
Dublin is great for a spin up to see an exhibition or a play, but I wouldn't like to live there. There is supposed to be some kind of spatial policy to spread the population of Ireland about, but as I type this in Dublin Airport, it is hard to take it seriously.
Dublin Airport is 170km from my house and my house is about two miles from the M7 motorway so in theory I can just pop up. But any kind of a flight involves several hours of waiting; in Naas, at the roundabouts, in the terminal, through security – you probably know yourself if you have had the misfortune to travel through there.
I cannot take the train as it does not go to Dublin Airport. The airport bus has a disconcerting habit of taking a roundabout trip to the city and parking up and it is a common sight to see groups of terrified travellers hailing taxis in the the city centre to take them the last bit of the journey for which they have already booked and paid. Dublin Airport is obviously bursting at the seams and yet there is a proposal to build another runaway there.
If I go to Shannon all is as calm as Brian Dobson. You park up and stroll on in. Would it not be more sensible to put more runways or terminals in Shannon and join it up to the railway?
The Swiss have the right idea. They have Geneva, Zurich, Bern, Basel and Lausanne sharing the load; several smallish cities with a high quality-of-life, as Cork, Galway, Limerick and (gulp) Athlone are supposed to do in the future.
But votes are votes and while a lot of votes remain in Dublin don't expect much to change.
The Swiss also like to invest in railways, as do the Japanese and the Scandinavians, but sure what do they know? Shane Ross, who seems to know as much about transport as he does about rugby, is keen on closing a few railway lines down.
The University of Limerick (UL), which has about 10,000 people attending it on a daily basis, is about 20 minutes from Nenagh yet few students stay there. The bus service is unreliable and patchy. If they hooked up the railway line from Nenagh station to Castleconnell and on to UL it would solve a lot of problems with accommodation and employment for both Tipperary and Dublin.
It seems that from the moment a minister gets a Mercedes under their be-suited backside all they can think of is cars, piling them into Dublin and Dublin Airport, destroying the environment and ruining our quality-of-life.
It's a great little country to do business in alright, if that business is repairing burnt out clutches on diesel cars.