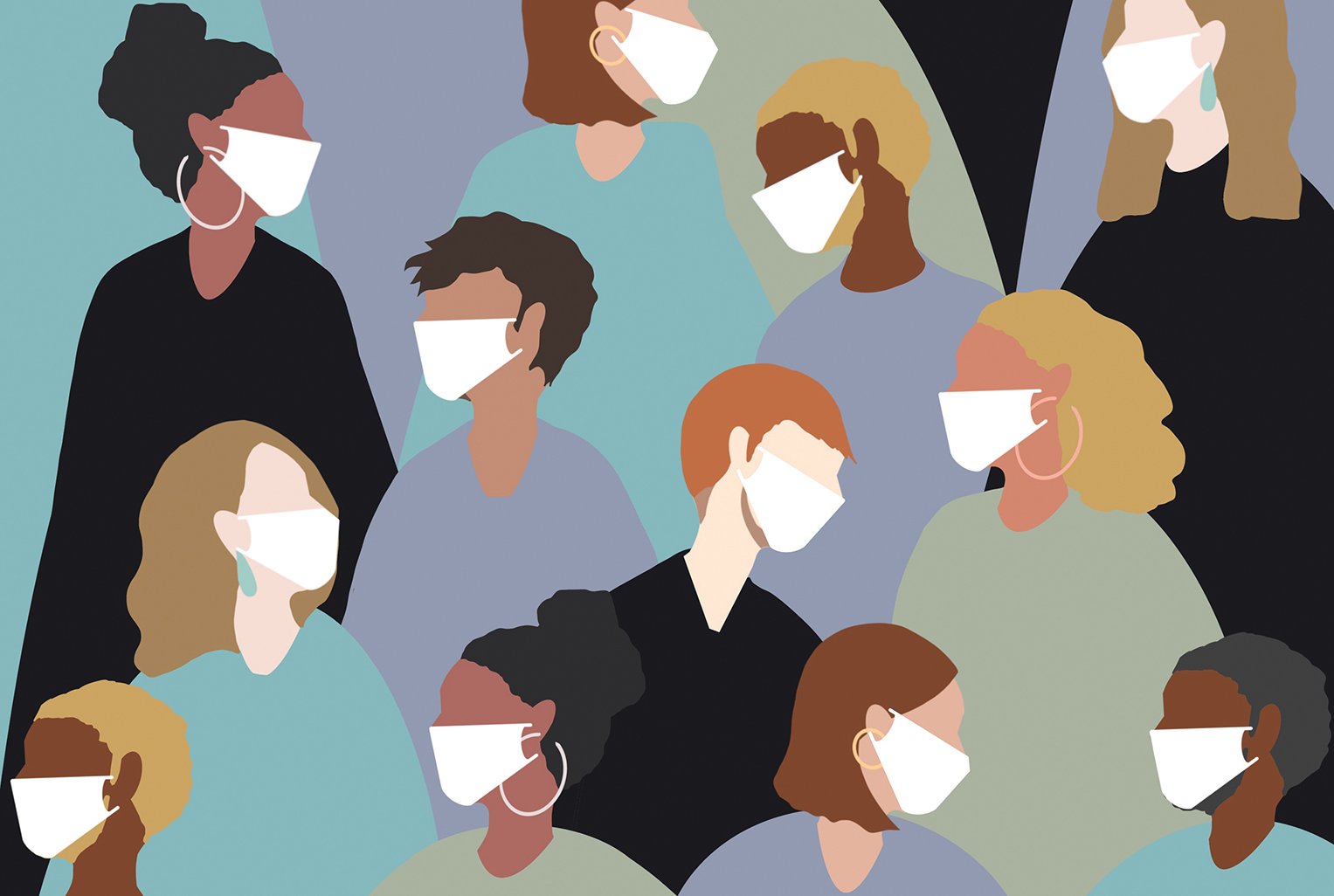 winter, virus, coronavirus, medical mask, face mask, china virus, group, people, women, man, sick, heat, people, hot
An exit strategy from social distancing restrictions is necessary and the Government needs to outline how this will be achieved
And so our strange lives continue unchecked. Working remotely, not sleeping very well, and the continued absence of non-Covid patients are our daily lot. We really need a clearly laid-out exit strategy from lockdown at this point.
It's not going to be easy. Research published in the journal Science suggests there is no way through this pandemic without more hard times. While one-time social distancing may suppress the number of critically ill patients, infections will resurge once these measures are lifted.
Researchers at Harvard's TH Chan School of Public Health conceded that repeated restrictions would have profound economic, social and educational consequences.
But this strategy — lifting and re-imposing restrictions such as school, business and event closures — will create smaller outbreaks of illness that can be better managed by hospitals, and save more lives, they said.
"Several rounds of social distancing will be required to get us to 'herd immunity' in the absence of vaccination," said Harvard epidemiologist and study co-author Dr Marc Lipsitch.
It seems the aim of on-and-off restrictions is to flatten the curve of new cases and introduce 'herd immunity' as slowly as possible.
But the authors warn of an intense outbreak of Covid-19 next winter — when social distancing is relaxed and virus transmissibility is heightened, while also overlapping with the flu season.
According to the Harvard experts, as long as restrictions are in place, the level of illness will fall. And then when the restrictions are lifted the hope is that the number of cases is small enough to avoid intensive care capacity being overwhelmed, according to Dr Lipsitch.
An ideal scenario will see the world inch towards an optimal level of societal immunity, without overshooting it and causing unnecessary illness and death.
Separately, experts from the Johns Hopkins School of Public Health say we are likely to need at least 70 per cent of the population to be immune to have herd protection. But the Harvard models did not look at the many ways that different strategies — such as open schools but closed businesses, or small events but not large events — would affect outcomes.
And then there is the great unknown: The rate at which viral immunity might wane over time.
One exit strategy that almost certainly won't work is eradication of the coronavirus. Eradication is virtually impossible with such a highly infectious disease. Keeping Covid-19 out would require border closures for years. Constant testing and restrictions on travel cannot keep a determined virus out of our island.
Keeping restrictions in place until a vaccine is developed, as has been suggested by some politicians, isn't a runner either. We are probably looking at a minimum of 18 months before an effective vaccine can be developed and produced in sufficient quantities. Waiting for 18 months before unlocking current restrictions would be economically and socially impossible.
As I write, our current national policy of 'delay and mitigate' has worked. Its prime aim is to avoid overwhelming the health service, and especially our intensive care capacity. That our number of cases and deaths is fewer than originally predicted is evidence that the approach has been successful so far.
But we need to move on by relaxing the level of social distancing so as to allow some level of business activity to resume. And I think the Government needs to lay out a defined pathway as to how this will be achieved. I admit that such a roadmap will need to be tweaked as the numbers game dictates. But I do think that for our collective psyches and to avoid permanent economic damage, we need to implement an exit plan now.
The other growing problem is that of undiagnosed non-Covid disease and illness in the community. Repeated calls from the Chief Medical Officer and doctors' representative organisations telling the public that general practice is open again after the initial coronavirus caution have fallen on deaf ears. Where are all the myocardial infarctions that we know are occurring? They can't all be silent ones. Is there a spike in deaths from heart attack and heart failure that we haven't picked up yet? A similar argument applies to many other illness presentations.
Taking all of the above into account gives us a multi-pronged argument for a return to regular life. Let's see it mapped-out, discussed and tweaked in a democratic way. We must adapt to live with this virus and not struggle to live under it.