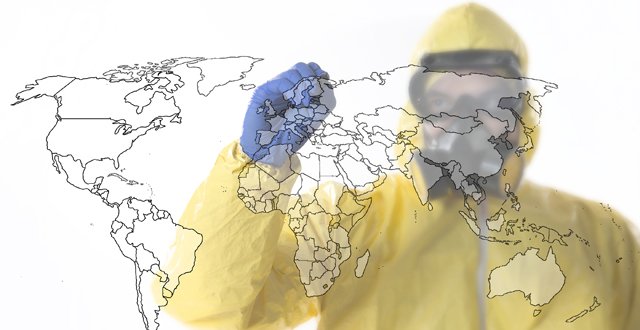 The Ebola outbreak shows that public health in the Democratic Republic of Congo is in a state of emergency
The outbreak of Ebola infection in the Democratic Republic of the Congo (DRC) is one year old this month. It shows no signs of abating, despite intensive efforts and the use of a vaccine of proven efficacy. So what is going on?
Initially, I thought it may have been another example of the World Health Organisation (WHO) responding too slowly, as it did during the last major outbreak in West Africa in 2014. It was the end of July before the Organisation declared the DRC outbreak a public health emergency of international concern (PHEIC).
The latest WHO figures show a total of 2,612 reported cases, including 2,518 confirmed and 94 probable cases, of which 1,756 cases died, giving an overall mortality rate of 67 per cent.
Attempts to contain Ebola have been hampered by an ongoing conflict in eastern DRC, where dozens of armed groups are active. More than 200 health facilities have been attacked since January.
Dr Seth Berkley, Chief Executive of Gavi, the vaccine alliance, says "the response will need to go beyond the immediate Ebola crisis and address much deeper long-term issues that have plagued the region — issues that ultimately created this situation in the first place. Because in truth, it is not just Ebola, but more broadly the situation in the DRC itself, that represents a public health emergency, and one that really should be of international concern."
He points out that Ebola is not the only epidemic the country is experiencing — nor is it the most deadly. Poor infrastructure and a weak health system are at the root of a measles outbreak that is currently sweeping across most of the DRC. Since January, there have been more than 100,000 measles cases in 23 of the country's 26 provinces, resulting in more than 2,000 deaths. This represents a seven-fold increase compared to the previous year.
At the same time, there have been more than 13,400 suspected cases of cholera, and 266 deaths, leading to emergency vaccination of more than 1.2 million people.
When we look at this broader picture, the poor outcomes of efforts to stop the Ebola outbreak make more sense. It is a clear indication that public health in the DRC is itself in a state of emergency.
There is also a lack of trust in authority. According to Berkley, in the DRC, this is not about conflict, it is about an inherent mistrust and suspicion of the government and any outside influence. If an Ebola emergency response plan is to be effective, it will need to take this into account.
Distrust in authority is also a fertile ground for a range of rumours about the Ebola outbreak, including that international organisations are deliberately infecting people with the virus. And aid workers are commonly but erroneously believed to be harvesting organs from victims.
About a third of deaths are in the community — a sure sign that people do not trust health workers and are not seeking treatment, thereby spreading the disease to neighbours and relatives.
Recurrent and hard-to-control outbreaks of infectious diseases suggest we may be entering a new phase of high-impact epidemics. It may be that we are experiencing a 'perfect storm' of converging factors that make epidemics more likely. These include climate change, emerging diseases, exploitation of the rainforests, large and highly-mobile populations, weak governments and conflict.
The WHO must not just aim to stop the outbreak from spreading to other countries: It must work at building trust within the affected communities, ensuring that efforts are not perceived by locals as being undertaken merely to protect others, and then leaving once the job is done. It means that, in addition to tackling the virus, there is as much focus on strengthening health systems in affected areas to address the broader health issues these communities face.
Berkley suggests aligning the Ebola response with other initiatives aimed at addressing broader health issues, such as the Mashako Plan. Created last year, it will enable 220,000 more children in the DRC to be protected against preventable infectious disease through increased access to vaccines, improved monitoring and inspection of health zones, and more co-ordinated health financing.
Perhaps I'm being too hard on the WHO. But as we know, prevention is better than cure, so more of an effort to put health infrastructure in place in Africa before the next epidemic hits wouldn't go amiss.