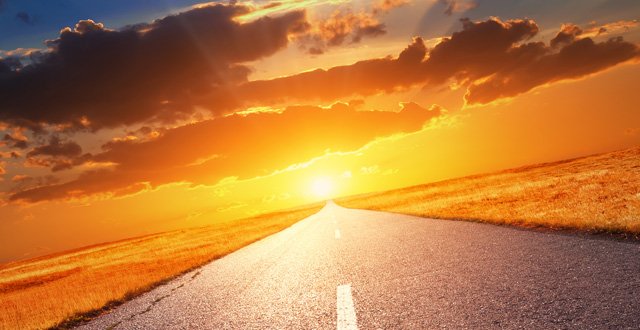 How a relaxing Sunday drive led me to reflect on gender bias
One Sunday morning in late July, I left the city of Galway and headed west to Connemara. I was alone, so I selected a Spotify Rock Classics playlist and pressed 'shuffle play.' It was not a morning for audiobooks, podcasts or radio. The sun was shining and I didn't want to think any thoughts or ideas. I just wanted to enjoy the scenery in anticipation of time away from my usual routine. I had only been driving for about 20 minutes when I experienced a sense of unease. I did a mental checklist for any important items or chores that I might have forgotten, but nothing came to mind. So I focused on the music: Thin Lizzy, Tom Petty, Jimi Hendrix, The Eagles. I was singing along to One by U2 when I realised what it was that was disturbing me. I pulled over and picked up my phone. I scrolled through the remainder of the playlist: The Who, David Bowie, Rolling Stones, Guns 'n' Roses — all well-deserving of a place on a classics list. Finally, I found what I was looking for (no pun intended) — a female artist. 'Joan Jett and the Blackhearts.' A pretty big rock star apparently, but one I had never heard of. I continued scrolling to discover that, on a list of 150 artists, only three were female. I searched for a 'Female Rock Classics' playlist. There wasn't one. On Spotify, it appears that rock artist is synonymous with 'male' artist and my morning journey was disturbed by yet another example of the 'invisible women' that inhabit this planet. Someone who had never heard Pat Benatar, Patti Smith, Tina Turner or Janis Joplin would wrongly believe that rock had been, and still is, populated by male artists only.
So, is that really such a big deal? With the myriad of problems in the world today, surely this is a trivial matter, a tiny sin of omission that might bruise a few egos? Of itself, maybe this is not harmful to anyone, but this is just another example of how women are being rendered invisible. There are many other examples of where women are not being included in data, with detrimental effects on their health and wellbeing. There are so many examples, that Caroline Craido Perz has written a whole book about them titled Invisible Women: Exposing Data Bias in a World Designed for Men. This is a well-researched, meticulously-referenced, very accessible piece of work that will leave you incredulous and angry, whether you are a man or a woman. It's not that there is a conspiracy against women. It's just that because the world has, in the main, been designed by men, women's requirements are often overlooked, with much more serious consequences than simply being omitted from a playlist.
Some time ago, a pregnant woman, who did not want to wear a seat-belt in her car, asked me for a letter that she could show to the guards if they questioned her. The letter should state that she was pregnant. The law, she said, states that because of her pregnancy, she is exempt from wearing a seat-belt.
I took her at her word and gave her the letter confirming her pregnancy, making a mental note to check her facts later. When I asked her why she did not want to wear it, she said it was because it was uncomfortable over her swollen abdomen and breasts. Giving her what I thought was good medical advice, I encouraged her to wear it anyway in the interests of safety. What I found out later was that the standard three-point seat belt, placed across a pregnant abdomen, can treble or quadruple the force transmitted to the foetus. In an era where car technology has advanced to producing electric and self-drive cars, no-one has thought to design a seat-belt for a pregnant woman. In fact, seat-belts are not designed with any woman in mind. Cars, in general, have been designed by men, for men, using crash dummies based on the average male who is 1.7m tall, weighs 76kgs and does not have breasts. So, even though men are more likely to be involved in a car accident, women are 47 per cent more likely to be injured, because women are essentially 'out-of-position' drivers and passengers in cars designed for men.
This is just one example of what happens when women are excluded from the data gathering phase of design. There are many more, which include public transport, pharmaceutical research, post-war and natural disaster aid. All of us need to be more aware of the unobserved gender bias that exists all around us and take steps to counteract it. So, while, I did not welcome these unsettling thoughts on that sunny Sunday morning, I would much rather be unsettled and aware than contentedly blinkered.