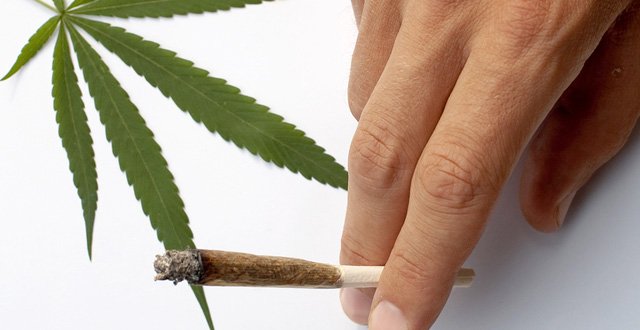 A public health approach is required in response to evidence showing the damaging effect cannabis use can have on mental health, according to Prof Brendan Kelly
It comes as no surprise to anyone working in mental health services that the strength of cannabis being consumed in Ireland has increased rapidly over the past decade. Cannabis use today bears essentially no relationship to the distant memories of tie-dyed dreamers who reminisce about smoking grass at outdoor concerts during the summer of love, suffused by a quasi-spiritual mist of revelation, revolution and the irredeemable sweetness of youth.
If that was ever the true picture — and it probably wasn't — then today's cannabis culture belongs firmly at the other end of the spectrum: Isolating, harsh and damaging to users and their families.
Perhaps the key difference between the 1960s and today is the strength of cannabis being used, which has more than doubled over the past 10 years alone. Smoking any substance with this level of psychoactivity will inevitably affect the brain. Research on this is now very clear: Cannabis can have serious negative effects on mental health.
Supporters of cannabis invariably point to a minority of research studies that failed to show an association between cannabis use and mental illness. But in 2017, the US National Academy of Medicine published a definitive, detailed report on the matter and while it was equivocal on many points, it reached one firm conclusion: "Cannabis use is likely to increase the risk of developing schizophrenia and other psychoses; the higher the use, the greater the risk."
This finding is supported by clinical experience on the ground here in Ireland. It is now exceedingly rare to meet a man with new-onset schizophrenia or a related disorder who was not smoking cannabis before he experienced symptoms. Stopping helps greatly.
Like all drugs, cannabis does not affect everyone equally, but this does not alter the systematic risks it poses — just as the fact that someone who smokes 40 cigarettes per day may live to age 90 doesn't change the fact that tobacco systematically increases risk of cancer. As a psychiatrist, I see clear evidence every day that cannabis increases risk not only of schizophrenia and psychosis, but also anxiety, depression and a range of other psychological problems.
However, while stopping cannabis undoubtedly helps individuals who are negatively affected by it, it is considerably less clear how to reduce cannabis-related harm at societal level. Prohibition has failed to limit supply: I never met anyone who had problems obtaining cannabis. Experience with alcohol, however, teaches that while decriminalisation would facilitate regulation, it would not eliminate harm. And policy about other harmful substances provides limited and generally contradictory guidance: Certain extremely harmful substances are legal (ie, tobacco), while others are illegal (ie, heroin). There is no pattern.
To complicate matters further, the fact that a substance is bad for one's health does not necessarily mean it should be illegal, although it does mean that policy steps should be taken to minimise harm. These steps invariably include public education and often also involve some form of regulation, possibly to the point of making the substance illegal. But these steps only make sense if they can be shown to reduce harm in real-world settings. Sometimes, decriminalisation both diminishes the allure and facilitates regulation.
In any case, it is imperative that the clear epidemiological evidence linking cannabis with mental illness, as summarised by the US National Academy of Medicine, forms part of our Government's ongoing deliberations on this matter. And robust steps should be taken to educate people about the mental health risks associated with the drug.
The issues of decriminalisation and legalisation, however, relate not only to medical evidence, but also to other issues, such as the opportunity costs of devoting scarce criminal justice resources to relatively low-level offenders, with very little yield in terms of convictions or deterrence. It may well be that these resources could be used in other, more effective ways to address the harm caused by cannabis through public education, enhanced treatment programmes, expanded rehabilitation services and various other steps to set users on a path to mental and social wellbeing.
In addition, the question of decriminalisation or legalisation also relates to issues of civil liberties, individual responsibility, and the kind of society we want to live in.
Most of all, there is an important, complicated balance to be achieved between respecting individual liberty and pursuing legitimate public health concerns, ie, curtailing activities which impact adversely on society, or which place the wellbeing and health of children, the vulnerable, or others at risk.
It is likely that reducing harm associated with different drugs requires different combinations of education and regulation. Either way, public education is key. Decriminalisation of cannabis without clear public health messages would be the worst of all possible worlds. Mental health is too valuable and fragile to blindly roll this dice.
Prof Brendan Kelly is the author of 'The Doctor Who Sat For A Year' (Gill).