You are reading 1 of 2 free-access articles allowed for 30 days
Winning the war, not just a battle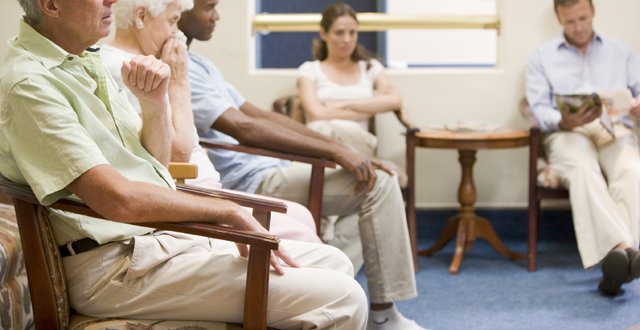 "For I have promises to keep and miles to go before I sleep." Robert Frost's words encapsulate the current state of Irish general practice. The pre-Election promise of the Rural Practice Support Framework (previously the Rural Practice Allowance (RPA) from 1 May this year was met with relief and anticipation by negotiators and practitioners alike. As Dr Liam Glynn, the GP who took a successful case against the HSE in order to have his own RPA reinstated, said in a radio interview on the day of the announcement: "For now, the doors to rural general practice can remain open". Many GPs echoed his sentiments, hoping that, for now, the sick, the lonely, the isolated, the acutely unwell, who live miles from hospitals, will have a place to go to for medical care. For now, GPs who built their premises, equipping them with blood pressure monitors, computers, spirometers and ECG machines can go to work and do what they are trained to do. For now, the practice nurse hours will be maintained, the receptionist will keep her job and the salaried GP, in practices lucky enough to have one, will continue to work with a view to partnership. For now, the mortgage, heat, light, medical insurance and software licence will be paid; 1 May has come and gone. It did not bring the Rural Practice Support Framework or the additional payments for special items of service (STCs). However, the STCs are now in place and the Framework is also due to be paid in July, according the the IMO.
The campaign that led to the Framework agreement was a long and arduous one. It started when GPs refused to stay silent about the injustices of the medical card system in 2013; with the social media #cardwatch campaign that brought out of the shadows the indiscriminate cancellation of medical cards for the most needy in society.
It included Dr Glynn's High Court action against the HSE. It found support in the late night online conversations of hundreds of GPs on the GP Forum who could now connect with like-minded colleagues and have their concerns validated, their views affirmed. It was helped by a small group of Tipperary GPs who stood together and protested the introduction of the under-sixes contract. Many signed the contract following this stand but their voices were heard and with that is the possibility that they will be heard again, only louder next time.
It gained a little ground when a group of nine non-aligned GPs from Donegal to Wexford travelled to Dublin to meet with the Fine Gael Health Committee in November 2015. It gained further momentum with the No Doctor No Village campaign, which was responsible for increasing public awareness of the deliberate destruction of rural Ireland and offered some hope of resistance.
It led to GPs leaving their practices to campaign for, and succeed in getting elected to the Dáil, one of their own, Dr Michael Harty, a Co Clare GP.
This does not include all the activity in the wings. Those of you not mentioned know the contributions you made. Finally, the Framework was negotiated and agreed on 22 February and subsequently confirmed by the Minister for Health, dragging general practice centre stage in the pre-Election flurry where anything was possible, as long as it was politically expedient.
The introduction of the Rural Practice Support Framework will not save general practice. It will keep doors open but will not open any new ones. It will not fund a new premises for a GP who takes over from a doctor who worked from a room adjacent to his house, as is the case in many rural areas. It will not fund a computer system where one does not exist. It will be of no benefit to GPs working in deprived urban areas.
So for GPs and their patients, it is not yet time to go home. Keeping the doors open is the first step. Keeping the fires burning is just as important. These new measures provide additional support for general practice and this is a cause for celebration. But players do not quit the pitch after the first goal.
General practice must continue to evolve to meet increasing demands and it will take constant effort to ensure that this is achieved. General practice will never be centre stage, never stand in the limelight. It does not begin or end with such fanfares as the opening of primary care centres, bright shining monuments to our greatness. What happens when governments invest in general practice? Usually nothing. A child does not get whooping cough, a teenager does not get pregnant, a grandfather does not get the flu and a grandmother does not die on a trolley in a hospital corridor, but in the comfort of her own bed.
Implementing the Rural Practice Support Framework and the new STC payments as soon as possible is a first step in the right direction towards sustaining general practice. A first step on a journey with many more miles to go.