You are reading 1 of 2 free-access articles allowed for 30 days
'Why isn't there wi-fi?' is shown to be the most common question asked by hospital patients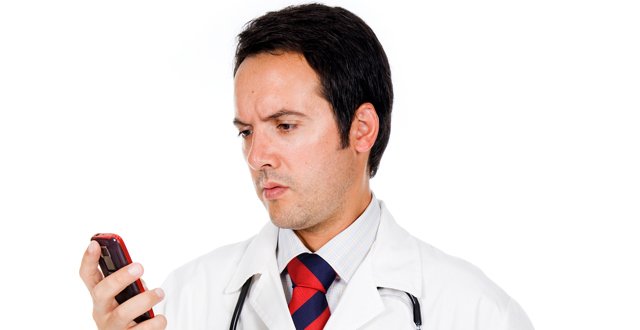 IMO members passed motions calling for an end to the 'bleep system' and the extension of wi-fi throughout hospitals.
"Bleeps have been around since the 1950s. But quite frankly, technology has moved on," said Dr Charles Goh of the IMO NCHD Committee.
"Every junior doctor carries a mobile phone; more to the point, almost every junior doctor is carrying a smartphone at this point. I think most of us communicate with our colleagues now [on smartphones] more so than the bleep system."
Dr Matthew Sadlier said that this motion was "one I strongly support myself".
Dr Patrick Hillery said that the current bleep system can lead to adversarial situations and added that people who use it "have learned to dread that noise".
He added that the system was okay for the mid-1990s but new technology allowed more efficient ways of doing things, "and these efficient ways should be introduced to encourage a friendly working environment".
IMO members also said there were significant problems with wi-fi in hospitals.
"I recently had a patient who was complaining that there was no wi-fi. She was waiting for an operation for several hours," said Dr Goh.
"All she wanted to do was read a newspaper on her iPad, which she couldn't do. I think, from a clinical point of view, a lot of us use our medical apps to look up information, be it telephone numbers, the latest medical journal and other clinical reference available online."
New IMO President Dr John Duddy confirmed that the most common question he gets from patients in hospital is, "why isn't there wi-fi here?"